IOF Uproot Forest Trees in Azzun Village / Qalqilya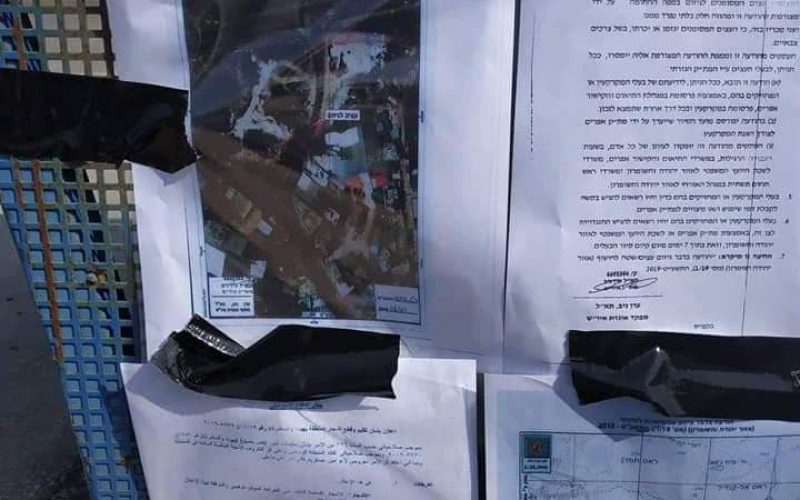 IOF uproot forest trees in Azzun village / Qalqilya
Violation: uprooting trees.
Location : the northern entrance of Azzun / East Qalqilya.
Date: 18/03/2019.
Perpetrators: The Israeli Occupation Army commander.
Victims: people of Azzun village.
Description:
In the morning hours of Monday, the Israeli occupation army put a military order on a waiting station on the northern entrance of Azzun village.
The military order, numbered (1/19) 9775-2019, assigned by the Israeli army commander in West Bank "Eran Neev" , informs that the occupation forces will uproot trees from the entrance of Azzun for security purposes.
Hassan Shbita, the responsible on Israeli violations in Azzun said:
"According to the civil administration , the occupation forces claim that the forest trees restrict the vision of the occupation's security cameras at the town's entrance . The occupation troops harass Azzun's people in their way in or out of the village, in addition to daily raids to the village and terrorizing its people."
Noteworthy, Azzun village witness frequent attacks against humans and properties , for security claims.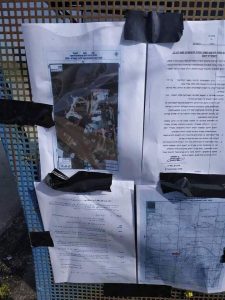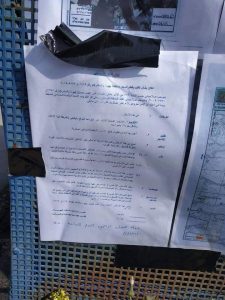 Photos 1-2 : the military order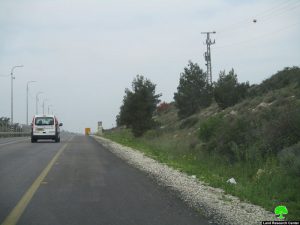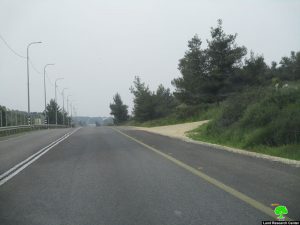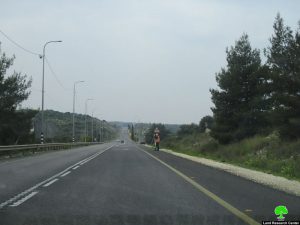 Photos 3-5:the targeted trees
About Azzun[1]: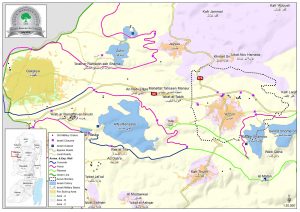 10 km east Qalqilya, Azzun is surrounded by Khirbet Seer and Jayyous (north), 'Izbet At-Tabeeb and 'Asla (west), Kafr Laqif and Wadi Qana (east) , and Kafar Thulth (south) , and at the southern area from the village there are "Ginot Shamron " and "Ma'ale Shamron" illegal Israeli settlements.
Azzun has a population of (9269) people in 2017.
Azzun has a total area of 9,472 dunums , of which 1,054 dunums.
The occupation confiscated 903 dunums for the construction of settlements:
"Ma'ale Shemron" , established in 1980 , ate up 276 people , and it consists of 1,002 settlers.
Bypass 55 devoured 416 dunums.
The segregation wall ate up 211 dunums and blocked 808 dunums, it is (2,111) , while the planned wall will eat up 151 dunums and block 397 dunums, and will be (1,514) m.
According to Oslo conventions , the town consists of:
B area: 2,5887 dunums.
C area : 6,885 dunums.
[1] GIS-LRC
Prepared by
The Land Research Center
LRC