Halt of Work Order on a House in Beit Ta'mar / Bethlehem Governorate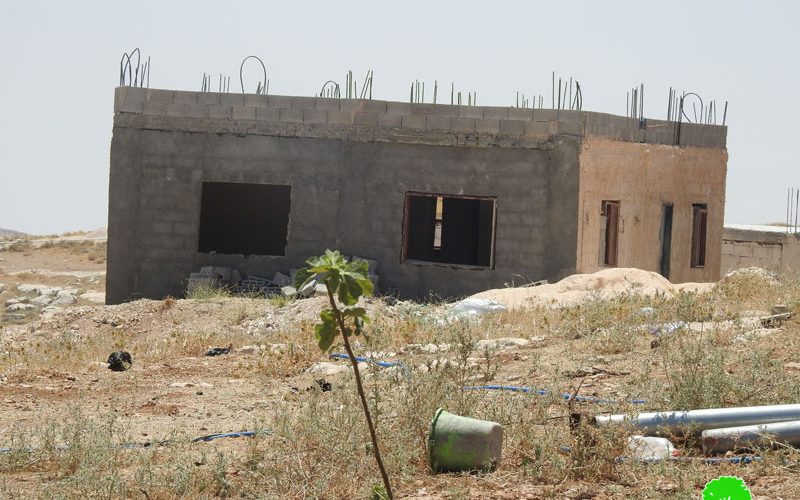 Violation: Serving Halt of work order on a house.
Location : Jib Ath-Theeb – Beit Ta'mar/ Bethlehem governorate.
Date: 03/03/2019.
Perpetrator: The Israeli occupation civil administration and army.
Victims: Othman Salah.
Description:
The Israeli occupation civil administration and army raided Beit Ta'mar on Sunday, 3rd of March 2019, and served a halt of work order to Othman Salah on the pretext of building without licenses in C area.
The military order said that the subcommittee session will be held in Beit El court in 18th of March to decide the fate of the structure.
The following table shows more information about the damages:
| | | | | |
| --- | --- | --- | --- | --- |
| Name | Family members | children | Nature of the building | Area m2 |
| Othman Salah | 5 | 0 | inhabited | 82 |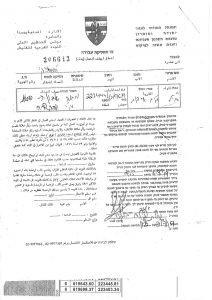 Photo 1: The halt of work order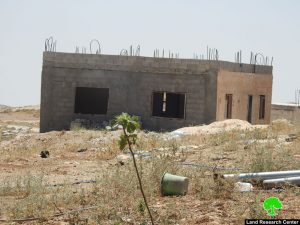 Photo 2: The threatened house
The occupation is prohibiting Palestinians from building in their own lands at that area , in order to keep it as a reserve for "Nokdim" settlement expansion, Which is an essential part of their plan "The greater Jerusalem" that aims to connect Israeli settlements in the West Bank to Jerusalem , despite the damages to Palestinian communities that the plan will cause in the ground.
Noteworthy, Beit Ta'mar is in a constant battle with the occupation, the town's people are targeted by settlers assaults and attacks , in addition to the fact that the Israeli occupation is hindering them from connecting the town with the electricity network.
Othman like everyone else, has a dream to build a safe home for his family, on the land that he inherited from his grandfather. But as usually, the occupation never lets Palestinians live in peace.
Beit Ta'mar:[1]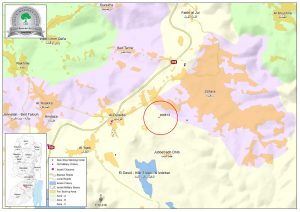 5km to the southeast of Bethlehem, Beit Ta'mar is edged by Breid'a and Hindaza from the north,  Janata area from the west and Za'tra town from the east.
With a total land area of 40077 dunums, of which 116 dunums are the town's built-up area, Beit Ta'mar is home for 1596 people (2017 census).
The Israeli occupation confiscated 260 dunums from the town  to construct the following:
Al David colony that was established in 1999 on 65 confiscated dunums.
bypass road 356 that is opened on 185 confiscated dunums
A military camp that is set up on a 10 dunum area
According to the lands classifications of Oslo Accords, the lands of Beit Ta'mar are categorized as follows:
742 dunums are classified as area A
1601 dunums are classified as area B
1734 dunums are classified as area C
[1] GIS-LRC
Prepared by
 The Land Research Center
LRC