The occupation closes vast areas of agricultural lands in "Al-Ghoor" / Tubas governorate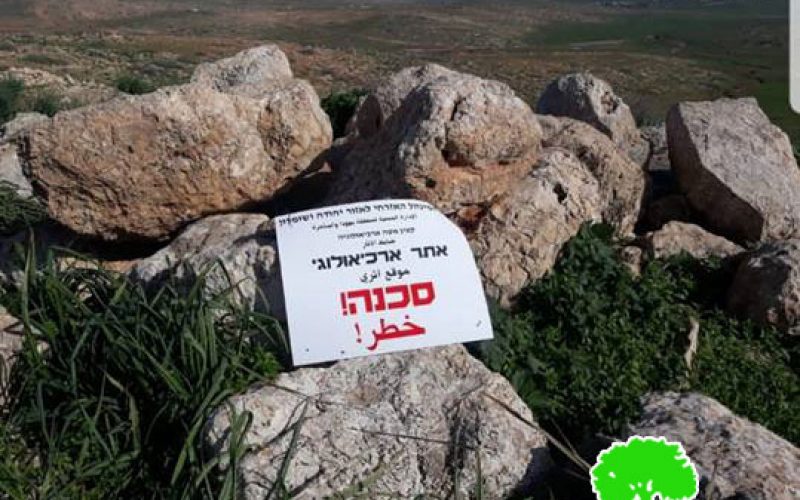 Violation: closing agricultural lands on the pretext of assaulting archeological sites , then conducting military trainings in the area?!
Location: Ar-Ras Al-Ahmar and Al-Burj – The northern Jordan Valley area (Al-Ghoor) / Tubas governorate.
Date: 07/02/2019.
Perpetrator: The Israeli occupation army.
Victims: people of Bedouin communities in Al-Ghoor.
Description:
 Most Palestinians living in the Jordan Valley area were targeted with various military orders declaring the confiscation and annexation of their lands in the area for the benefit of Israeli settlements. These procedures have severely affected the development in the area and the lives of Palestinian farmers, land owners and companies living and working there.
The Israeli occupation authorities and an officer from the archaeology department placed posters saying that several areas of privately owned Palestinian agricultural lands are closed on the pretext of being archaeological sites.
Noteworthy, The so called officer of the archaeological department in 2018 uprooted and vandalized tens of olive trees in Khirbet Al-Himeh, Khirbet Ibziq and Bardala village , in addition to demolishing A school under the pretext of assaulting archaeological sites.
The responsible on colonization file in Al-Ghoor "Mutaz Bsharat" pointed out that the occupation always comes up with new ways to Judaize Palestinian lands , the occupation measures destroyed and vandalized tens of historical and archaeological sites in West Bank. On the other hand, the occupation puts itself a guardian on Palestinian archaeology in order to give more excuses for land grabs.
To add insult to injury , the occupation conducts military training in the area which causes destruction to agriculture , and leaves many injuries due to the leftovers of the training. At the time the occupation claims that such areas are sites of archaeology and harmed by Palestinian agriculture, they completely destroy them with their military training.
Photos 1-4: military training in Al-Ghoor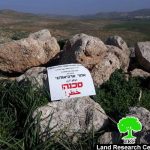 Photo 5: a poster placed the occupation saying that the area is closed