The Israeli occupation violates human rights in Deir Nitham / Ramallah governorate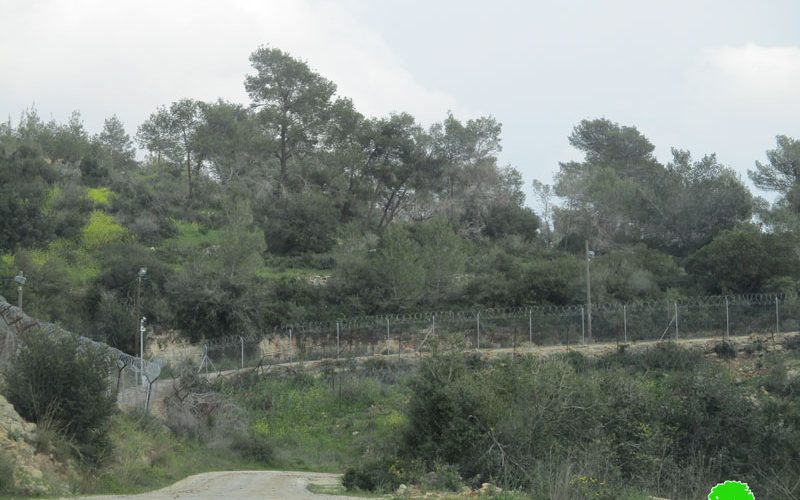 Violation: closing the town's entrance and establishing a new segment of the apartheid wall.
Location: Deir Nitham village north Ramallah city.
Date: 13/02/2019.
Perpetrator:  The Israeli occupation army.
Victims: People of the village.
Description:
Wednesday morning, 13 February 2019, The Israeli occupation forces sealed off the northern entrance of Deir Nitham village via a permanent check point and a watch tower. Noteworthy, the sealed off road connects Deir Nitham to North West Ramallah villages , through heading to Beitillu at first then to the rest of villages.
It is also important to mention, the same road was closed in the period between 2000 -2014 for security, as the occupation claims.
In the same context, the arbitrary occupation closed the northern entrance of Deir Nitham village via a metal gate, now people of Deir Nitham are completely besieged.
Kashef At-Tamimi from Deir Nitham village told LRC reporter:
"We contacted with the Israeli coordination office, hoping to unblock the roads, they claimed that the closure came to maintain "security", without considering obstructing movement of 1400 people , which is a violation of one of their basic rights."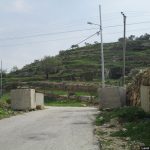 Photo 1: The northern road (Yellow)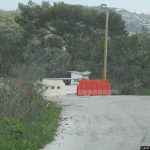 Photo 2: The southern road (Red)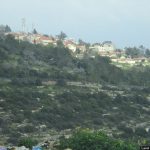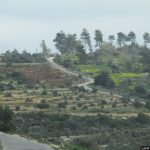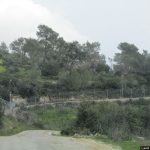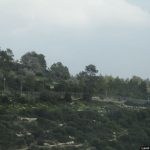 Photo 3-6: The new wall segment around Halmish settlement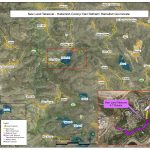 Constructing a wall segment around Halmish Settlement:
The occupation cut down Palestinian trees in order to construct a wall segment around Halmish settlement, the wall is supplied with security cameras. Noteworthy , The Israeli army commander in west bank issued a military order in  22/10/2017, informs that the occupation is intending to cut trees in Palestinian lands, in order to build an apartheid wall for the protection  of Halmish illegal settlers .
About Halmish:
The colony was founded on lands from the villages of al-Nabi Saleh and Deir Nitham, east Ramallah governorate. Halmish's total land area is 340 dunums and is inhabited by 1300 colonists(2008).
The colony accommodates a elementary school, a library, a dental clinic, a clinic, a swimming pool, a school of religion, and a hall;  trainings for preparing Jewish youth before getting into the military are usually conducted in the colony. (source: Palestine's Martyr association)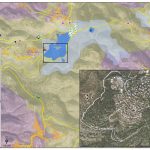 About Deir Nitham village:[1]
25 kilometers north west Ramallah, Deir Nitham village is surrounded by An-Nabi Salih and Bni Zeid Al-Gharbeyeh towns (north) , 'Abud (west) , Kobar and  Umm Safa (east) and Beitillu (south). It has a population of 876 people in 2017 census.
Deir Nitham has an area of 2,758 dunums , 161 of them are a built up area of the town, the Israeli illegal occupation confiscated parts of the towns' lands for the following purposes:
"Hallamish" illegal settlement confiscated more than 604 dunums, est5ableshed in 1977.
Bypass roads (450 and 465) confiscated over 250 dunums.
The land is divided according to Oslo convention to B and C areas:
Area B : 128 dunums.
Area C : 2,630 dunums.
[1] GIS-LRC
Prepared by
 The Land Research Center
LRC