Halt of work order on houses and facilities in Al-Halawah / Hebron governorate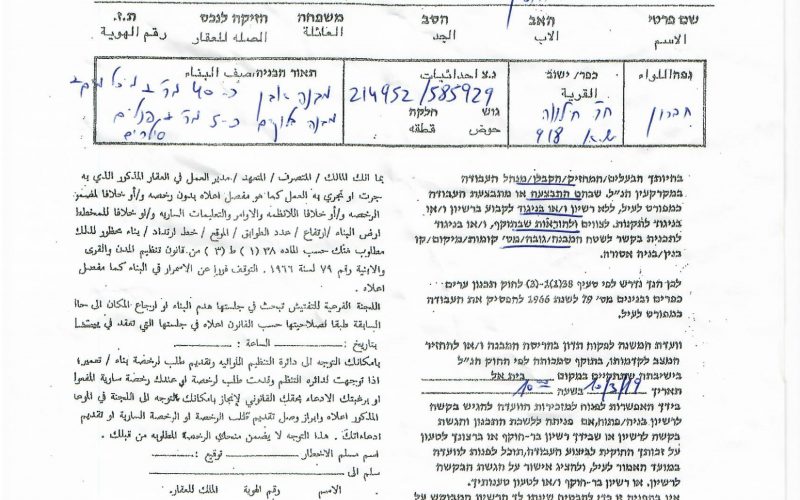 Violation: Halt of work military orders.
Date: 18/2/2019
Location: Al-Halawah –Yatta / Hebron governorate.
Perpetrator: The Israeli occupation civil administration.
Location: Citizen Mohammad Abu Aram.
Description:
The Israeli occupation authorities served halt of work orders on a house and facilities belong to Mohammad Abu Aram, on the pretext of building before getting proper licenses in area C.
 A Vehicle from the Israeli occupation civil administration and an army patrol raided Masafer Yatta, and placed military orders on Abu Aram properties, took pictures of them before leaving.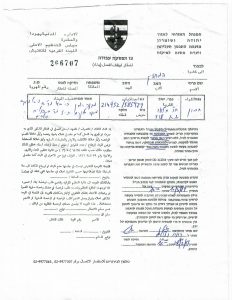 Photo 1: The military orders on Abu Aram facilities
Military order number (206707) ordered the immediate stoppage of construction, on the pretext of building before getting proper licenses, and set March 10th , 9:00 am as the subcommittee session in "Beit El" military court to decide the fate of the structures.
The military order targeted the following structures:
| | | | | |
| --- | --- | --- | --- | --- |
| # | Facility/ structure | area | Status of the building | Construction year |
| 1 |  A room built of bricks – the family's home | 40 m2 | inhabited | 2018 |
| 2 | 2 plastic water reservoirs | 1 m3 | used | 2018 |
| 3 | A room built of bricks – the family's kitchen | 5 m2 | used | 2018 |
| 4 | 2 Solar cells boards | — | used | 2017 |
Abu Aram is the supporter of a family of 8 of which 6 are children, and the occupation constantly target their structures and facilities.
Noteworthy, Masafer Yatta village council prepared a detailed organizational plan for Al-Halawah village.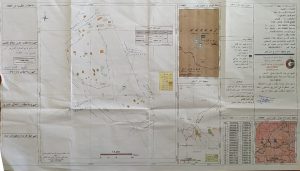 Photo 2: an organizational plan for Al-Halawa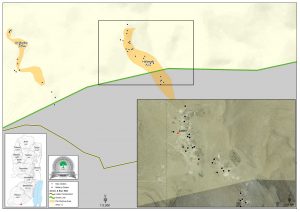 About Al-Halawah:[1]
It is relative to Masafer Yatta area. The hamlet's structures are made of metals slabs and concrete bricks. Al-Halawah is edged by Al-Tawamin and Al-Mfuqara hamlets from the north, Al-Majaz, Al-Tabban and Al-Fakhit hamlets from the east, Al-Markiz , Jinba and Beir Al-Ghawanmeh hamlets from the west and the apartheid wall from the south.
The hamlet's built-up area is 12 dunums, on which nine families (120 members) reside. The area accommodates four tents and six barracks in addition to 22 residential caves.
Al-Halawah has 65 agricultural dunums  that are cultivated with barley and wheat.
Kids of the area are obligated to travel 2km to reach their primary school located in the nearby Jinba hamlet where secondary school students have to take a 12km route to reach their school in Yatta town.
[1] GIS-LRC
Prepared by
 The Land Research Center
LRC