Halt of Work order on an agricultural road in Idhna / East Hebron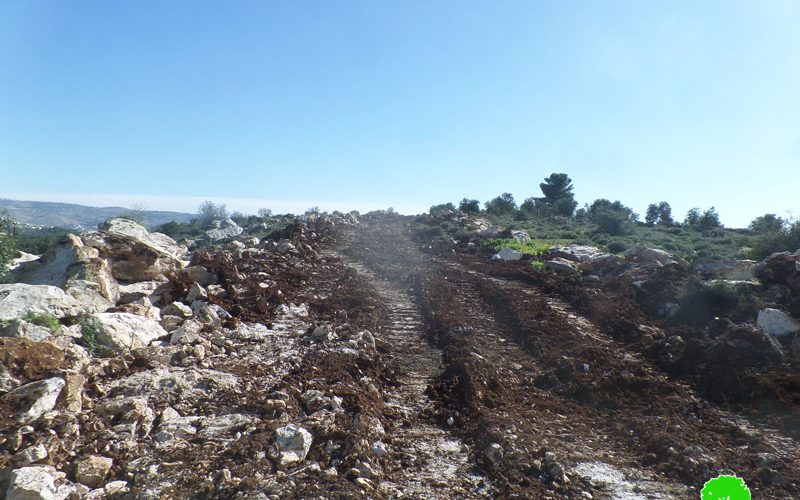 Violation: Halt of work military order.
Date: 19/02/2019.
Location: Idhna town / Hebron governorate.
Perpetrator: The Israeli occupation civil administration.
Victims: Farmers from Idhna.
Description:
The Israeli occupation building and organizing committee issued a military order on an agricultural road, on the pretext of opening it before getting proper licenses from the occupation.
Farmers found the military order in "Shabraka" area east Idhna, the military order number (206168), sets 10/03/2019 as the date of the building and organizing committee in "Beit El" court to decide the fate of the road.
The military order targets a road implemented by LRC , the targeted road segment (500 m) serves 70 farmers in the area , and leads them to an agricultural area , where they own hundreds of agricultural dunums.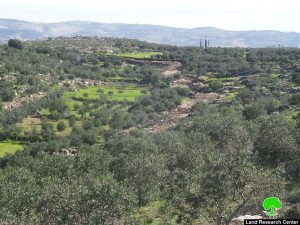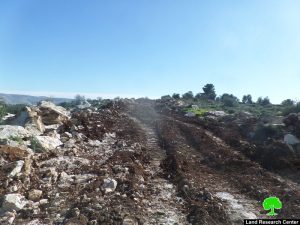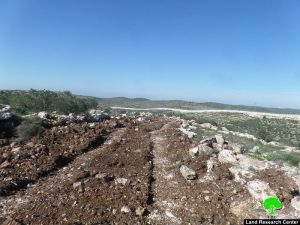 Photos 1+3 : a segment from the targeted road.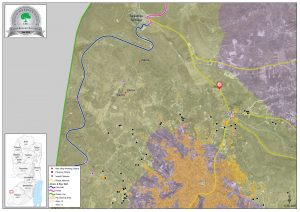 About Idhna:[1]
It is 18km west of Hebron. According to statistics conducted in 2007, Idhna is inhabited by 19,012 people. It has a total area of 26,152 dunums, of which a2653 dunums re the village's built-up area.
The Israeli occupation confiscated 107 dunums of Idhna for the Apartheid Wall. Not only, more than 3,511 dunums were isolated behind the wall as a result of its construction. Besides, the bypass road number 35 -that is 4,674 meters long- confiscated more than 467 dunums from  the village lands.
[1] GIS-LRC