Escalating wave of assaults in the old city of Hebron in 2019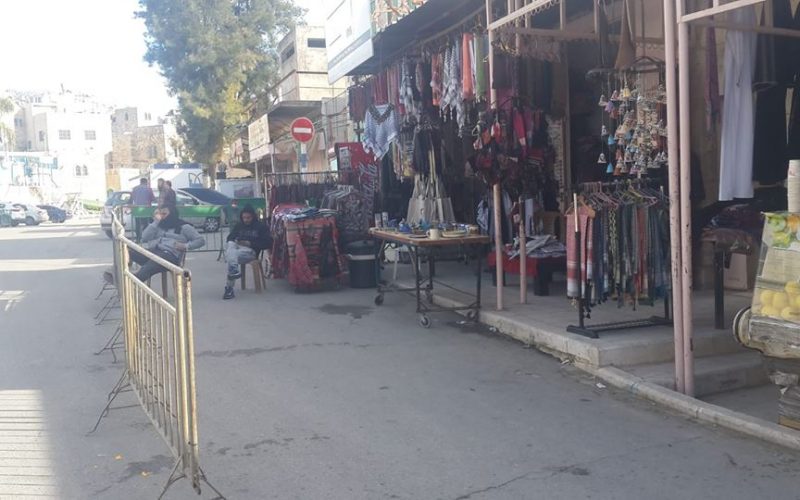 Since the beginning of 2019, The old city of Hebron have been witnessing escalation in Settlers' and troops' assaults on citizens and their properties, especially after the Israeli government decided to end TIPH mission.
After the international observers who were responsible on documenting human-rights violations in Hebron have left, Israeli settlers and troops carried several assaults against Palestinians and their properties.
January 13th -2019, settlers assaulted a privately owned Palestinian plot in "Wadi Al-Hassin" east Hebron , the fanatic settlers constructed a small stairs with roads to use the plot as a bath to "Kiryat Arba'a" illegal settlement. They also closed bath ways between Palestinian houses via rocks, to obstruct their movement.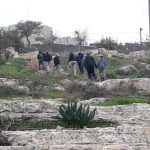 Photo 1: settlers construct stairs rocks on Palestinian lands  
Thursday January 31st -2019, the Israeli authorities announced that they will end TIPH mission in Hebron. The second day, February 1st , settlers spread through the old city of Hebron happy  that the TIPH had left, and went to "Wadi Hassin" area and sabotaged wire fences that surround Palestinian plots.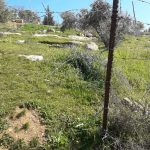 Photo 2: a view of the attacked plots
Monday February 04 -2019, the Israeli occupation authorities isolated a small shop that belongs to Abdul Raof Muhtasib,  which is located close to the Sanctuary of Abraham, via placing iron barriers in its fronts in order to keep tourists and shoppers away.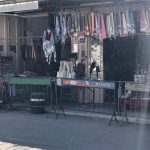 Photo 3: Abdul Raof Al-Muhtasib shop
Tuesday February 5th , the Israeli occupation forces arrested 5 teachers and a student while they were heading to their school in the old city, the victims were kept until noon. And reportedly, a settler intentionally ran his car over 14 years old Ahmad Jaber , causing him injuries , the victim was moved to hospital.
Thursday February 7th , the Israeli occupation forces arrested 2 foreign volunteers , they used to walk Palestinian kids to school , hoping to protect them from settlers' assaults, the two volunteers were lead to an unknown destination.
Saturday February 9th ,  large numbers of settlers gathered in the Palestinian vegetables market, then took an inciting tour in an area known of "Alkrentina" , during the tour settlers chanted through megaphones "Death for Arabs" , and threatened to break into  Jaber and Abu Snaina neighborhoods. Then, one of the extremist rabbis delivered a provocative speech demanding to "kill Arabs and displace them from Hebron" .
Monday February 11th , a group of fanatic settlers climbed on Abu Imad Qunaibi roof top, and told him to evict this house before they slaughter him and his kids. Qunaibi asserted that his family did not sleep that night fearing what settlers' might do, and remembering that they burnt Ad-Dawabsheh family while they are asleep.
Tuesday February 12, the Israeli occupation forces issued a military order to close Ash-Shuhada street , and kicked out human rights activists and Foreigner volunteers from the streets , These measures occured after activists formed a commission to walk Palestinian kids to school , in order to protect them from settlers assaults and attacks.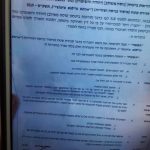 Photo 4: then military order issued by the occupation
In the early evening house of the same day " February 12th " , tens of citizens protected by the occupation forces , attacked Palestinian houses in Ash-Shuhada streets , and threw stones on Mufid Sharabati home and tried to break into it. Other large group of settlers were conducting inciting tours in Al-Krentina and Tel Rumaida areas and insulting Palestinians.
It is obvious now, how much settlers' assaults in the old city of Hebron have escalated, since ending the TIPH mission.