Attacking farmers in Al-Hijra / south Hebron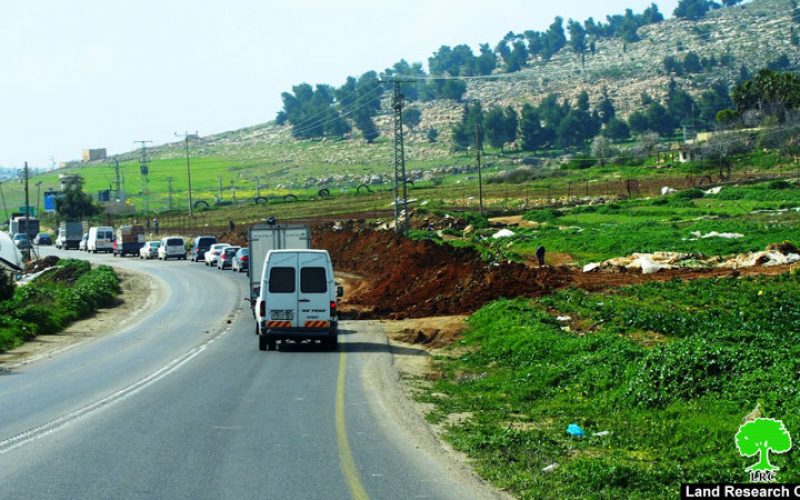 Violation : Attacking Palestinian farmers.
Date: 14/2/2019.
Location: Al-Hijra – Dura  town / Hebron governorate.
Perpetrator: The Israeli occupation civil administration.
Victims: Farmers from Al-Hijra village.
Description:
In Al-Hijra town, farmers have kiosks that they use to offer their crops and agricultural products for sale.
But the occupation never leaves Palestinians live in peace even when they use their few resources to create a job opportunity, or put food on the table for their families.
In the afternoon of Thursday, A vehicle from the Israeli occupation civil administration, an army patrol, A bulldozer raided the vegetable market of Al-Hijra, where farmers offer their products, and carried on destroying the Kiosks, then confiscated the vegetables.
The occupation's bulldozers destroyed kiosks belong to:
Farmer Mohammad Ismael Masharqa.
Farmer Mohammad Issa Masharqa.
The occupation's bulldozer also placed earth mounds on about 100 m from the location, to make sure that farmers will never come back and offer their products.
Al-Hijra is known for its fertility and water resources, the town is an agricultural area, producing vegetables and fruits around the year , and farmers offer their crops for sale on the road sides. Al-Hijra is also a hot spot for Israeli human rights violations, such as confiscation of crops, vandalizing properties and roads' closure.
Prepared by
 The Land Research Center
LRC