An Israeli company makes a plan for a new settlement in Rafat village / Salfit governorate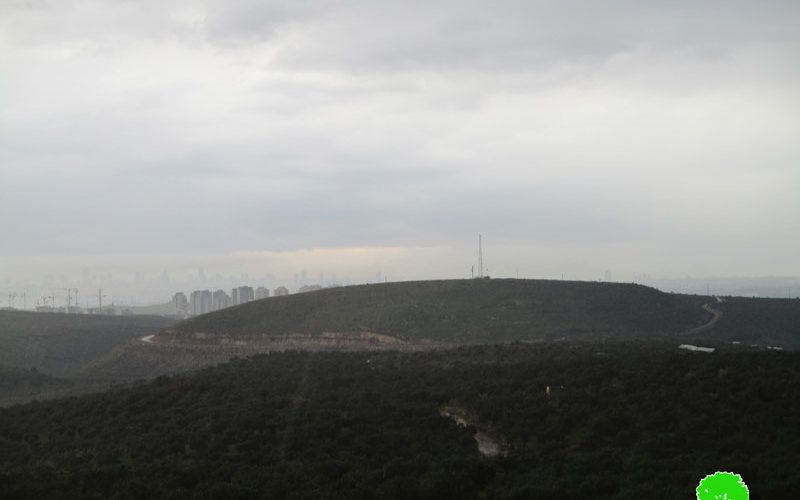 Violation : New settlement plan on Palestinian lands.
Location : Rafat village / West Salfit.
Date: 06/02/2019.
Perpetrators: The state's properties department in the Israeli occupation civil administration.
Victims: people of Rafat.
Description:
New scheme reveals the role swap between civil and military institutions and settlers in Judaizing and grabbing Palestinian lands.
Reportedly,  the responsible on state's properties department in the civil administration "Yusi Egal" gave "Khiton Avnei" company which is based in Herzliya ,  the approval  to start planning an Israeli settlement on Rafat village lands, the Israeli occupation claim that the targeted lands are state's properties.
The targeted location is blocked behind the segregation wall , within natural block 2 , and about 93 dunums are included in the organizational plan, the company was given 30 days from the announcement date in 6th February to turn on the plan.
Ayed Marar  from Colonization and Wall Resistance Commission told LRC reporter:
"Since 2002, the Israeli occupation blocked vast areas of Palestinian lands behind the segregation wall, and most of them were turned into what they call "state's properties", and now parts of those lands are given to colonial institutions for settlements development."
Reportedly, the targeted location is adjacent to the occupied territories of 1948, and has a great location and nature over viewing the Palestinian coast, in 2002 the area was used as postures by Palestinian herders , before it was completely blocked behind the apartheid wall.
 About Rafat:[1]
13 km west Salfit, Rafat is surrounded by Kafr Ad-Dik (east), Deir Ballut (south) , Kafr Qasem (west) and Az-Zawiya (north).
Rafat has an area of 8870 dunums. Oslo convention divided the town into B area (666 dunums) and C area (8204 dunums). Rafat has a built-up area of 308 dunums.
According to 2017 census , Rafat has a population of 2522 people. Rafat6 families are : Ayyash, Shahatheh, Jodeh, Nawwas, Abu Zraiq, Assaba, Jad Allah and Al-Mashni.
In 1986, The Israeli occupation devoured 101 dunums west the town to establish a breaker known as "Mizor Atiqa", in 2002 the occupation built a segregation wall on the town's land (3 km)   which isolated 4310 dunums, the wall has only one gate under Israeli military control , opens occasionally in reaping seasons.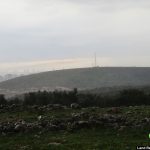 Photos 1-2:area of "Al-Jabal Al-Azraq"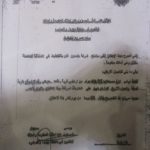 The attachment of the military order issued by the civil administration
[1] GIS-LRC
Prepared by
 The Land Research Center
LRC