New Israeli scheme targets Deir Dibwan lands / Ramallah governorate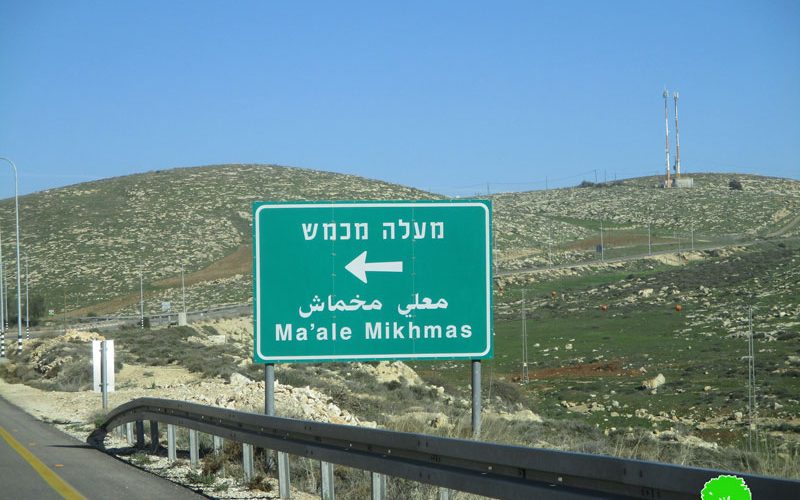 Violation: The Israeli occupation expands the Israeli illegal settlement Maale Mikhmas .
Location: Deir Dibwan lands In Ramallah.
Date: January 10 -2019.
Perpetrator: The Israeli settlement's council in West Bank and the Israeli ministry of finance.
Victims: Number of families in the town.
Description:
The Israeli occupation settlement council revealed a new scheme to confiscate 123 dunums of Deir Dibwan lands to expand "Maale Mikhmas" lands east Ramallah.
The Israeli ministry of finance published on its internet website an announcement saying that the expansion plan is authorized, and the area will be transformed into buildings, public institutions, parks and parking lots.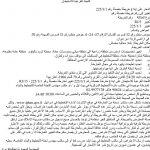 Photo 1: The announcement on the ministry of finance 02/01/2019
The targeted lands are in natural blocks (33 , 32) of Deir Dibwan lands.
The organizational plan shows that the occupation's authorities' intent is to annex Maale Mikhmas and Mitzpe Danny settlements, the new organizational plan is Adjacent to bypass 458 , also known as "Allon".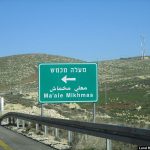 Photos 1-5: Mitzpe Danny settlement.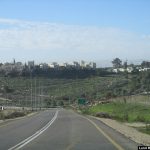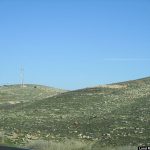 Photo 6-7: Maale Mikhmas settlement.
The following table explains the organizational plan as published by the Israeli ministry of finance website:
| | | |
| --- | --- | --- |
| # | usage | Area in dunums |
| 1 | Buildings and public institutions | 48 |
| 2 | Open public area | 15 |
| 3 | Parks | 14 |
| 4 | Existent road | 8 |
| 5 | Parking lot | 4 |
| 6 | Suggested road | 27 |
| 7 | Transportation and stores | 7 |
Field observation shows that the targeted lands are currently unused due to the Israeli occupation restrictions under security claims. Noteworthy, according to Deir Dibwan village council records, the biggest part of plots in natural blocks 32 and 33 belong to families from the village, the other parts belong to the Hashemite Kingdom treasury.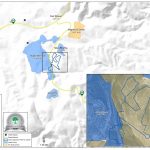 Photo 8: A map shows the targeted areas.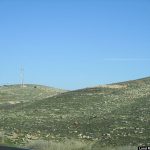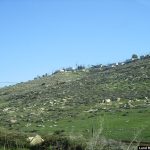 Photos 9-11: the targeted land in the colonial scheme.
The Israeli occupation always has deceiving ways to take over lands and Judaize them, Mansour Mansour head of Deir Dibwan rural council told LRC reporter: "Since the rise of the second Intifada in 2000, the Israeli occupation prohibited   Palestinian landowners and farmers from using lands surrounding Maale Mikhmas under security claims, and then the lands were transformed slowly to illegal Jewish settlers' custody, in 2018 the Israeli Ministry of finance revealed a scheme to take over 123 dunums of the plots"
Maale Mikhmas settlement was established in 1981 on confiscated Palestinian lands from Deir Dibwan, Maale Mikhmas takes over about 1200 dunums of the Palestinian villages Mikhmas and Deir Dibwan and inhabited by 980 illegal Israeli settlers ( 2017  census).
About Deir Dibwan[1]:
5 kilometer east Ramallah, Ramallah is surrounded by Ramon and Ein Yabrud (north), Beitin (west), Al-Nuwe'ma and Ein Dyuk Al-Fuqa (east) , Anatta, Mikhmas. Burqa from the south.
Deir Dibwan has a total population of 4169 people according to statistics conducted in 2017. It has a total area of 74,285 of which 1,789 dunums are a built-up area of the village. 
The occupation devoured (4121) dunums for the following purposes:
1: settlements confiscated 1346 dunums:
| | | | |
| --- | --- | --- | --- |
| Settlement's name | Establishing year | Area of confiscated land | Number of settlers |
| Kokhav Yaacov | 1984 | 51.4 | 3,918 |
| Mitzpe Danny | unavailable | 87.7 | unavailable |
| Neve Erez | 1981 | 1.114 | 980 |
| Maale Mikhmas | unavailable | 62.7 | unavailable |
2: Bypass roads (458 and 457) devoured over (1,543) dunums.
3: Military camps devoured (1,232)dunums
According to Oslo conventions The areas are clarified in donums as following:
Area A (307) donums
AreaB (12,925) donums
Area C (61,052) donums .
Legal Feedback:
The constringing policy  by the Israeli occupation authorities   of confiscating Palestinian lands in order to  build illegal random outposts and settlements can only be regarded as a violation of all  international conventions  and agreements like:
The Geneva Fourth convention relative to the protection of civilian persons in the times of war:
Security council resolution 242 year 1967:   Withdrawal of Israel armed forces from territories occupied in the recent conflict; and  Termination of all claims or states of belligerency and respect for and acknowledgement of the sovereignty, territoial integrity and political independence of every State in the area and their right to live in peace within secure and recognized boundaries free from threats or acts of force.
Security council resolution 446 year 1979:   Determines that the policy and practices of Israel in establishing settlements in the Palestinian and other Arab territories occupied since 1967 have no legal validity and constitute a serious obstruction to achieving a comprehensive, just and lasting peace in the Middle East;
Security council resolution   452 year 1979: the resolution once again denounced Israel's settlement activities  in territories occupied in 1976 including (East) Jerusalem, this activity constituting a violation of the Fourth Geneva convention, and called on Israel to cease planning and construction of settlements
Security council resolution 465 year 1980: calls to dismantle the existing settlements and in particular to cease, on an urgent basis, the establishment, construction and planning of settlements in the Arab territories occupied since 1967, including Jerusalem; Calls upon all States not to provide Israel with any assistance to be used specifically in connexion with settlements in the occupied territories;
Security council resolution 478 year 1980:  Censures in the strongest terms the enactment by Israel of the "basic law" on Jerusalem and the refusal to comply with relevant Security Council resolutions,Those States that have established diplomatic missions at Jerusalem to withdraw such missions from the Holy City.
[1] GIS-LRC
Prepared by
 The Land Research Center
LRC