New Cemetery for Settlers on Az-Zawiya lands/ Salfit governorate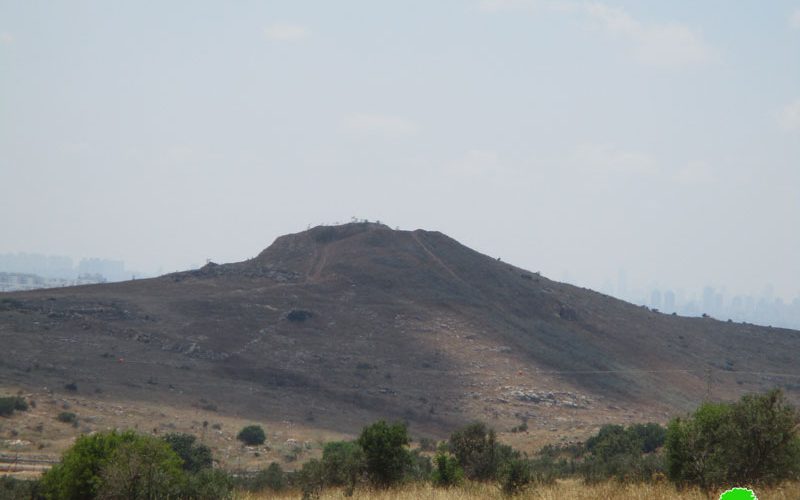 Violation: New Israeli scheme on Palestinian lands.
Location: Az-Zawiya village / West Salfit.
Date: 15/01/2019.
Perpetrator: The Israeli occupation civil administration.
Description:
At the beginning of 2019, The Israeli occupation building and organizing committee ratified establishing a cemetery for settlers on Palestinian lands northwest Az-Zawiya, the cemetery is going to be west the segregation wall and south bypass 5.
The Israeli ministry of finance published the plan in 15 January 2019, entitled "Jabar Rabah cemetery".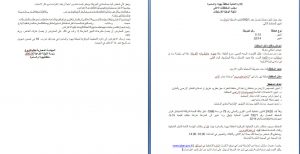 Photo 1: The announcement on The Ministry of Finance website

Photo 2: The attached map on The Ministry of Finance website
Noteworthy, years ago the area was used for the cultivation of several crops, and the targeted lands are privately owned Palestinian properties for "Radad", " Hussein Al-Ali" and "Shqair" from Az-Zawiya.
Reportedly the targeted area is 243 dunums used as the following:
Roads: 61 dunums.
Open areas : 32 dunums.
Graves: 150 dunums.
The targeted lands are located in natural block 4, in the following locations of Az-Zawiya:
Khallet Abu Zaitoun , Wad Umm An-Naqatat, Khallet Hamed.
Khalayel Al-Khubaiza.
Al-Qastal, Al-Wad Al-Kabeer, Al-Wajeh Al-Gharbi.
Marj At-Tabaqa , Khalayel Zweina.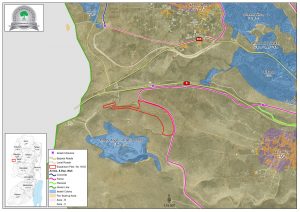 Photo 3: An Aerial photo shows natural block 4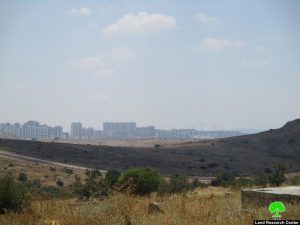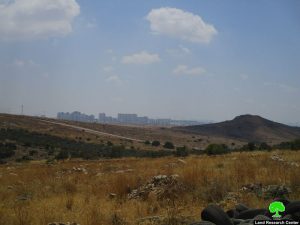 Photo 4-6: The targeted lands
Az-Zawiya municipality head told LRC reporter:
"The plan is a great threat on the Palestinian human and land, establishing a cemetery in the village means the confiscation of more lands in the future. It is also possible that they may claim that the site has religious importance in the coming years ,as it contains a cemetery. In addition to the fact that in the near future it is possible that the occupation may consider linking the cemetery to "Mozor Atiqa" illegal settlement which will eat up 4228 dunums of Az-Zawiya lands."
Jamal Hamad the responsible on colonization file in Salfit told LRC reporter:
" since Israel revealed the new scheme on Az-Zawiya land within natural block 4, we contacted the affected owners , and hired a lawyer from a legal aid institution to follow up the case in the Israeli supreme court, the case is still on hold".
According to "Peace Now" data, there are 33 Israeli cemeteries in the West Bank, 40 % of them were established on privately owned Palestinian lands, and the rest were built on confiscated lands under security claims.
About Az Zawiya:[1]
Located 17 kilometer west of Salfit and adjacent to the Green Line, Az Zawiya has a population of 5230 people according to statistics conducted in 2017. (81%) of the population depends on agriculture and sheep grazing while the rest work in governmental jobs or private sector projects. Az Zawiya has a total area of 12,000 dunums, 693 of which are a built-up area of the town. Most agricultural lands in Az Zawiya are planted with olive, figs, and cactus. The Israeli occupation confiscated 1747 dunums of Az Zawiya lands for colonies and the Apartheid Wall as the following:
Two colonies are built on Az Zawiya lands. The first is Mazor Atiqa which was built in 1986 and confiscated 573 dunums. The other is Elkana which was built in 1977 and confiscated 57 dunums. Elkana is inhabited by 3050 colonists.
Bypass road number 5 and it devoured 520 dunums of Az Zawiya lands
The Apartheid Wall which destroyed 579 and isolated 4228 dunums
Noteworthy, LRC prepared a report on establishing the cemetery in 15 July 2018 , for more information read the following report: Israeli Cemetery established on Az-Zawiya lands / Salfit governorate
[1] GIS-LRC
Prepared by
The Land Research Center
LRC