Expansions in Elkana Settlement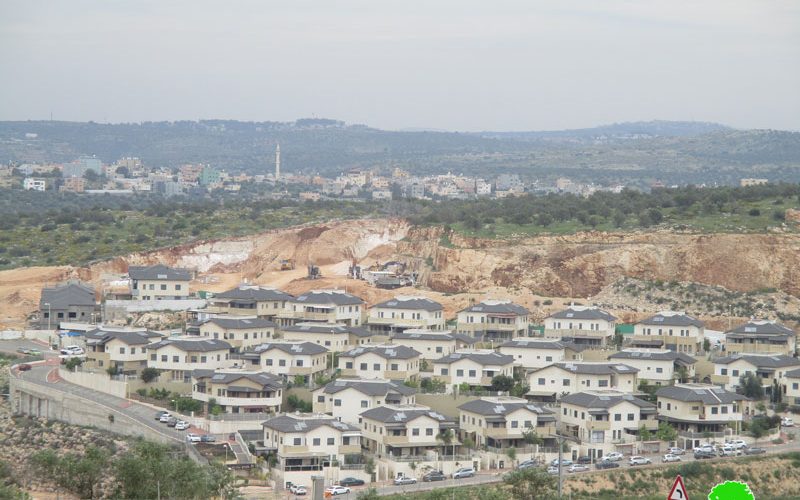 Violation: establishing a new colonial block, road network and services center.
Location: Masha village / Salfit governorate.
Date: 01/01/2019 – April 2019.
Perpetrator: The Israeli settlements council.
Victims: people of Masha village.
Description:
Elkana colony have been witnessing increasing in number of residential units and developmental infrastructural projects. Reportedly, the settlement had doubled 140 % in the recent 5 years. The illegal colony is still growing in line with the Israeli scheme, that aims to establish a colonial city in Salfit governorate by annexing (Elkana, Etz Efraim, Oranit).
Noteworthy, recently Elkana colonists started a huge land plowing process that covered more than 40 dunums of Mesha lands, parcel 3, leveling to establish a new colonial block. The targeted lands were confiscated from Masha village, and isolated by the apartheid wall in 2001, Elkana colonists took advantage of the fact that their real Palestinian owners were denied accessing to them.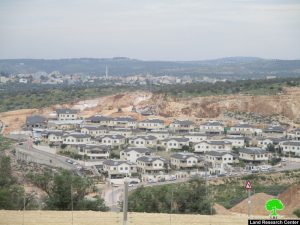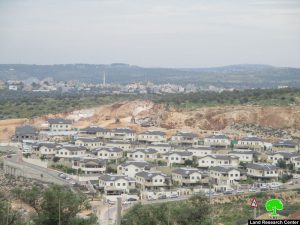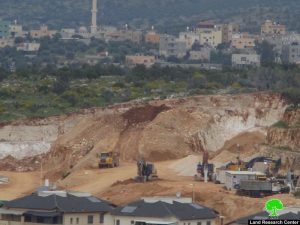 Photos 1-3: land blowing to establish a new colonial block
During the last year, Elkana witnessed several infrastructural development projects, which contributes in increasing its residents.
An Aerial photography showing the settlement after the expansion
Establishing a bypass road and a services center:
In the same context, the Israeli occupation infrastructural development ministry opened a road that connects Elkana A to Elkana B. Reportedly the road will link Elkana to Etz Efraim in the future , which will create demographical connection between the two settlement. On the other hand, the occupation established an new services center in Elkana , in order to provide better services in the illegal colony.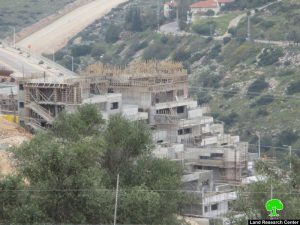 Photo 4: The services center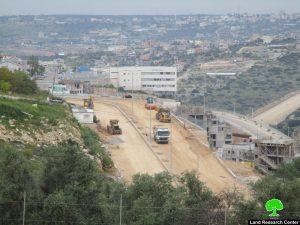 Photo 5: The bypass road  
About Mas-ha:
17km away from Salfit governorate, Mas-ha populates 2003 inhabitants on a total land area of 7870 dunums, of which 600 dunums are the village's built-up area. The occupation confiscated massive area from the village for the favor of the apartheid wall and colonization.
The wall is reported to be of 8.9km in length and 100m in width. As per its construction, the wall confiscated 890 dunums of Mas-ha lands and isolated 4235 other dunums from the area. The following colonies are founded on the lands of the village:
Colony

Year of establishment

Population

Area\dunum

Elkana A

1977

3,050

1,373.5

Elkana B

1985

617

539

Shari Tikva

1982

3,692

1,130.5

Benot Orot Israel

1989

N.A

168

Total

7,359

3,211
Prepared by
 The Land Research Center
LRC