Demolition of foundations of a house in Huwara village/ Nablus governorate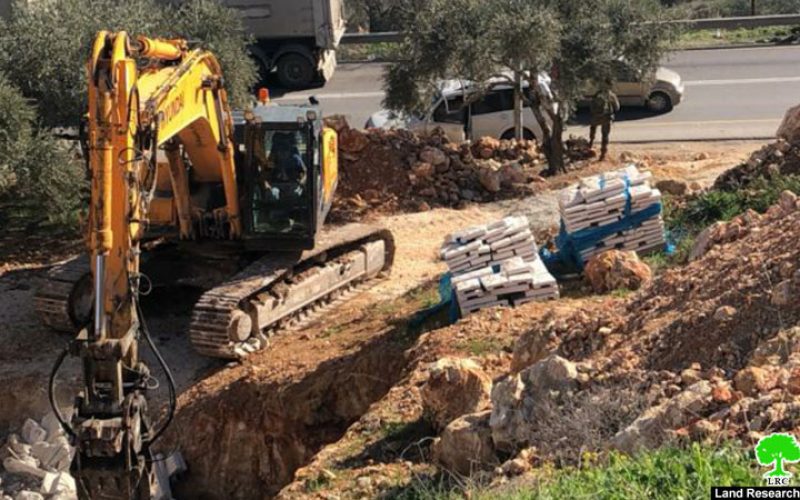 Violation: demolition of a house.
Location: Huwara village/ Nablus governorate.
Date: 30/01/2019.
Perpetrator: The Israeli occupation army.
Victims: Musa Hasan.
Description:
A massive army force invaded Huwara south Nablus in 30 January , and demolished the foundations of a house that belongs to Mohammad Dumaidi 50 years , and has an area of 120 m2, which was supposed to be a home for 8 family members, as the owner Mohammad Dumaidi testified.
Dumairi asserted: in 18 January 2018, I found a halt of work order in front of my house, I called the municipality, they told me to get a legal document that proves I own the land , I went to the Palestinian Land Authority in Nablus and got the necessary documents to prepare a legal file, for the objection on the military order with the help of JLAC, the lawyer of JLAC defended the  case in Beit El Military court, and was waiting for the court's decision , when the occupation's bulldozers  showed up in 30 January and demolished the house.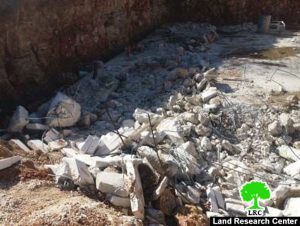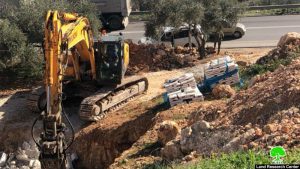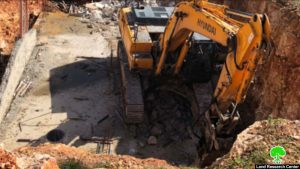 About Huwara:[1]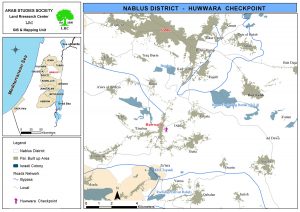 8km south of Nablus, Huwara is located on bypass road no. 60 that links the north of the West Bank to its south and known as "the street of death" in reference to the many car accidents that take place there. The municipality of Huwara rehabilitated the road and installed warnings but the Israeli occupation still hinders any attempts at restoring the road and does not approve any signs or warnings.
Huwara is inhabited by 6659 people (according to 2017 projections). It has a total area of 8,520 dunums, 1116 of which are built-up area of the village.
The Israeli occupation confiscated 331 dunums for the establishment of Yitzhar colony.
Besides, bypass number 60 confiscated more than 430 dunums of the village lands.
[1] GIS -LRC
Prepared by
 The Land Research Center
LRC