Demolishing structures in An-Nuwei'ma and Fasayil Al-Wousta / Jericho governorate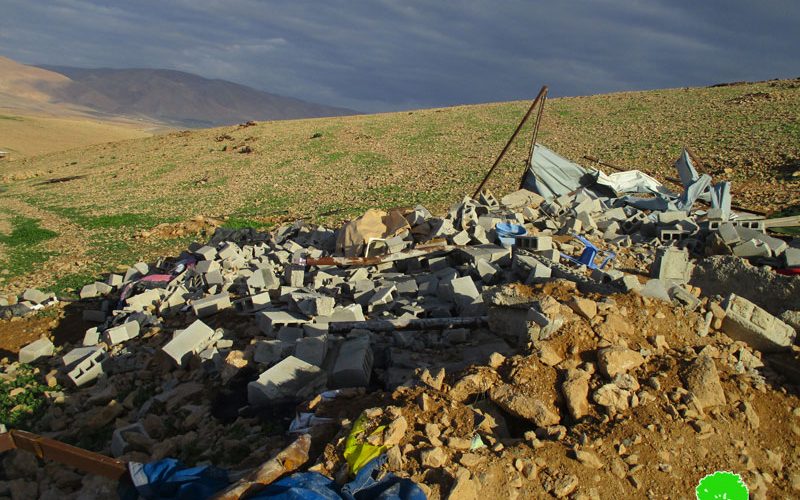 Violation: Demolishing structures on the pretext of unlicensed constructions.
Location: An-Nuweima and Fasayil Al-Wousta in Jericho governorate.
Date: 16 -01-2019.
Perpetrator: The Israeli occupation army.
Victims: citizens Adnan Abu Kharbish and Abdul-Hadi Ibeyat.
Description:
In the early morning hours of Wednesday, January 16, Israeli troops raided Fasayil Al-Wousta North Jericho, targeting Abdul Hadi Ibeyat family home (34) , and forced the Ibeyat family to leave the residence within 10 minutes before they completely demolished it.
The targeted structures are a mobile room (50 m2) and a steel structure (16 m2).
The demolition operation left Ibeyat family in the cold of the night, the family consists of 6 members ,4 of them are children, the youngest is only 6 months old.
Noteworthy, the family was a victim of Israeli demolition operations twice before, one of them was in 2014 and another in 2019.
Military order 305038 :targeting Abdul Hadi Ibeyat house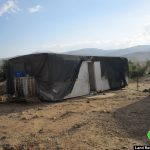 Photo 1: Abdul Hadi Ibeyat properties before the demolition
Photo 2-5: Abdul Hadi family after demolition and dislodgment
Abdul Hadi Ibeyat told LRC observer:
"Once I received a demolition military order in 2018, I carried on in the licensing procedures but the Israeli occupation refused to license my structures and implemented the demolition for the third time"
The area of Fasayil Al-Wusta is reported to repeatedly witness raids by Israel occupation army. Noteworthy, this Bedouin community is located nearby many Bedouin communities that are not recognized by the occupation. Nowadays, Al-Fasayil is inhabited by clans hail from Beersheba where they were displaced in 1948. The clans of Arab Al-Zayid , Aal-Kheirbish and Aal I'bayyat headed to south Hebron then to the Palestinian Jordan Valley to face the terror and brutality of the occupation everywhere they went.
For more information read LRC report in April 25-2018: The Israeli occupation delivers demolition notices on structures in the Jericho village of Fasayil.
Demolishing a house in An-Nuwei'ma:
In the same context, The Israeli troops demolished an under construction house built of bricks and a steel ceiling (60 m2)  and belongs to citizen Adnan Abu Kharbish (22 years) who is the supporter of a family of 3 (1 child).
Noteworthy, An-Nuwei'ma is subjected by colonial expansion and activities; the absolute majority of An-Nuwei'ma lands are settlements, military camps or closed military zones, for more information read LRC report entitled: Stop work orders on four residences in Arab Az-Zayid Bedouin community- An Nuwei'ma / Jericho.
Photos 6-8: Adnan Abu Kharbish house after the demolition
An-Nuwei'ma village :[1]
About 2 km north Jericho city, An-Nuwei'ma is surrounded by Al-Auja (North), Deir Dibwan and Ramun (west), The Jordan river (East) and Jericho city (south).
An-Nuwei'ma has a population of (1,605) people according to 2014 census.
An-Nuwei'ma has an area of 66,218 dunums , 264 of them are the town's built up area and 150 dunums are Ein Al-Duyuk Al-Fouqa town built up area.
The Israeli occupation confiscated (5,264) dunums of An-Nuwei'ma lands for the following purposes:
"Ni'ma" colony was established in 1979 and devoured 5188 dunums of An-Nuwei'ma lands.
Bypass 90 devoured over 76 dunums.
The Israeli occupation military camps devoured 1,076 dunums .
Oslo convention classified An-Nuwei'ma into:
A area : (14,963) dunums.
C area: (51,255) dunums.
[1] GIS-LRC
Prepared by
 The Land Research Center
LRC