Demolishing order on a school in Kallet Ad-Daba' / Hebron Governorate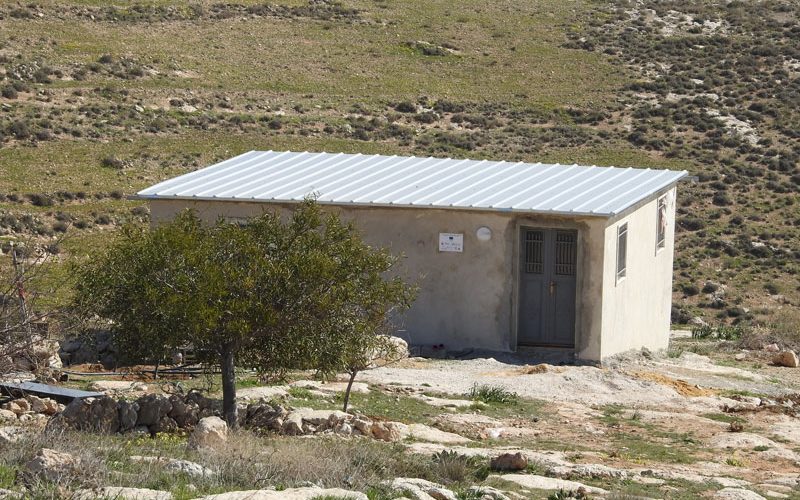 Violation: Demolishing order on a school.
Date: 30/01/2019.
Location: Kallet Ad-Daba' / Hebron Governorate.
Perpetrators: The Israeli occupation civil administration.
Victims : People of Kallet Ad-Daba'.
Description:
The Israeli occupation authorities served demolition military orders to a primary school  and 2 houses in Khallet Ad-Daba' south Hebron.
The occupation authorities claim that the town's school was built before getting a proper license from the occupation, and gave the responsibles on the school 7 days to demolish the structure, in case they breached the deadline, the occupation authorities will implement the operation and file the expenses on them.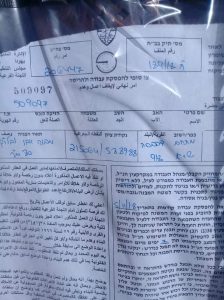 Photo 1: Khallet Ad-Daba' school military order
The school's principal pointed out that the building and organizing committee in the Israeli occupation civil administration served a halt of work military order to the school in 5/11/2018 , and gave the responsible a dead line until 28/11/2018  to obtain a license . However, the occupation authorities refused to license the structure and issued a final demolition order.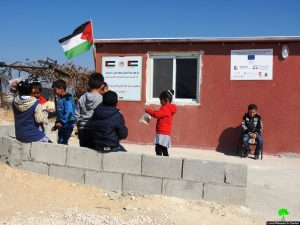 Photo 2 : The threatened school
Khallet Ad-Daba' school is one of At-Tahadi schools built by the Palestinian Ministry of Education in marginalized areas.
For more information read LRC report: "Halt of construction" order in Khallet Ad-Dabaa' / Hebron governorate
In the same context, the occupation troops served halt of work military orders to 2 houses belong to Ad-Dababseh family, on the pretext of building before getting proper licenses.
The occupation's military order halted construction works on the structures and set 18/2/2019 as the date of the subcommittee session to decide the fate of the structures.
The following table provides more information about the targeted structures:
| | | | | | | | |
| --- | --- | --- | --- | --- | --- | --- | --- |
| # | Affected citizen | Family members | Children | Building area m2 | Status of the building | Military order number | Photos |
| 1 | Salah Dababseh | 10 | 8 | 65 | A house built of bricks and concrete and a zinc ceiling | | |
| 2 | Ragheb Dababseh | 8 | 6 | 60 | A house built of bricks and concrete and a zinc ceiling | | |
Source: Firsthand field observation – Israeli violations monitoring section- LRC , January 2019.
About Khallet Al-Dubbae:[1]
It is located to the east of Yatta town and is considered one of the communities of the Masafer Yatta area. The hamlet populates 100 residents, who live off of agriculture and livestock husbandry.
Khallet Al-Dubbae is run by Masafer Yatta village council. The hamlet is linked to Yatta town by an unpaved road.
[1] GIS-LRC
Prepared by
 The Land Research Center
LRC