Info-graph: Israeli Settlement Plans in the occupied West Bank during 2018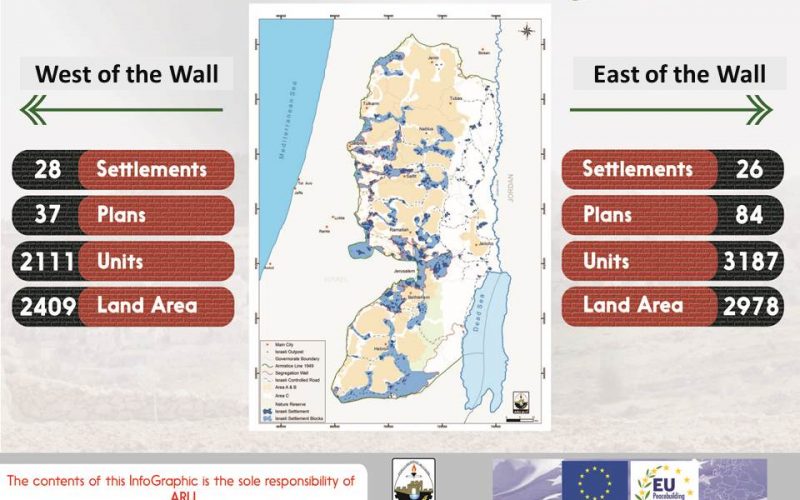 Israeli Settlement building and expansion  increases the fragmentation of the West Bank territory and endanger the possibility of a contiguous Palestinian state. Israel's policy of approving building plans in settlements in the occupied Palestinian territory is one core issue of the conflict between Israelis and Palestinians. Israeli settlements are built on confiscated Palestinian land and contribute much to the displacement of Palestinians from their owned land and severely limit the Palestinian urban expansion and development.
During the year 2018, the Israeli government, represented by its various ministries (the Israeli Land Administration, the Israeli Ministry of Housing and Construction, the Israeli Ministry of the Interior and the Jerusalem Municipality) issued 145 Israeli settlement plans for the construction and expansion of 67 Israeli settlements in the occupied West Bank. These plans included the construction of 6859 settlement units in the aforementioned settlements, on an area of 7948 dunums of Palestinian land. 
Info-graph – Israeli settlement plans during 2018
Prepared by:  
The Applied Research Institute – Jerusalem