Serving Halt of construction order on a house in Khirbet Ar-Rakiz – East Yatta /Hebron governorate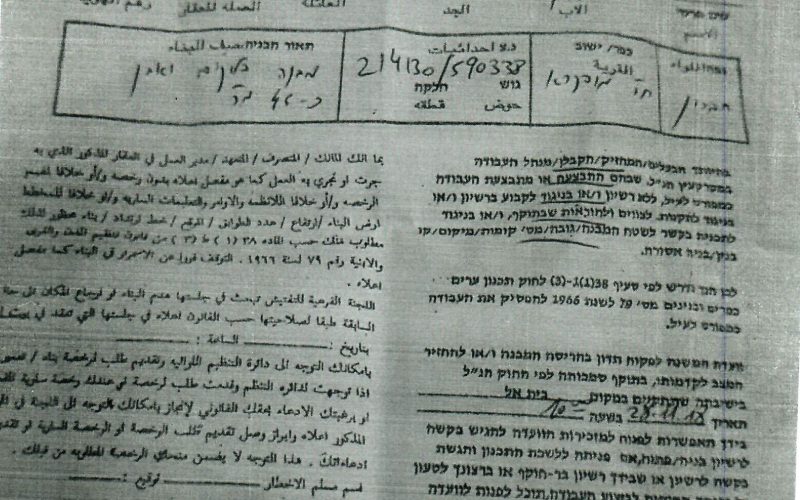 Violation: Halt of construction order on a house.
Date: 12/11/2018.
Location: Khirbet Ar-Rakiz – East Yatta / Hebron governorate.
Perpetrator: The Israeli occupation civil administration.
Victims: Citizen Ahmad Mohammad.
Description:
The Israeli occupation authorities issued a halt of construction order  on citizen Ahmad Mohammad family home on the pretext of unlicensed constructions.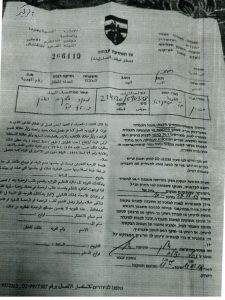 Photo 1: Military order targeting Ahmad Mohammad family home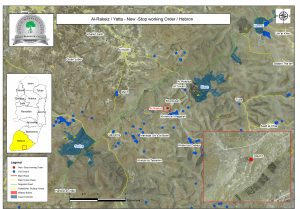 Military order number (266419) orders the immediate stoppage of construction, and sets 18/11/2018 for the building and organizing committee session in "Beit El" to decide the fate of the structures.
The threatened house is built of bricks and steel sheets, which has an area of 40 m2  ,and inhabited by of 5 family members of which 3 are children.
Ahmad's family are the only residents in Khirbet Ar-Rakiz, as its residents ran from settlers assaults. The Khirbet is close to "Ave Jal" and "Maon" illegal settlement.
Prepared by
 The Land Research Center
LRC