Demolition in Imreha hamlet/ Jenin governorate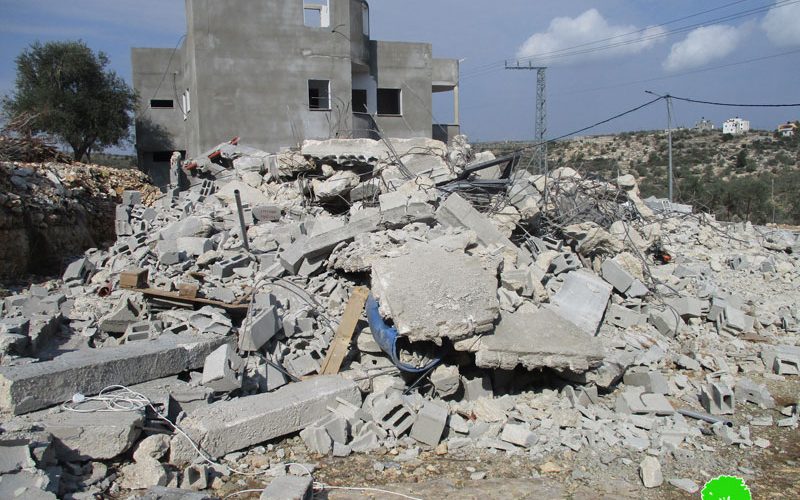 Violation: Demolishing a house on the pretext of unlicensed constructions.
Location: Imreha hamlet – south Jenin governorate.
Date: November 26-2018.
Perpetrator: The Israeli occupation army.
Victim (s): Baha' Hamdona.
Description:
In the early hours of November 26 morning, The Israeli occupation army  and their heavy machineries raided Imreha hamlet and land leveled Baha's' house, the targeted house is reported to have an area of 160 m2 in one floor and was supposed to be a home for Baha' and his wife to be , their wedding was set in November 30.
Affected citizen Baha' told LRC observer " I am 23 years old and I work as a construction worker behind the green line, I started building a house which caused 38,355 $, half of them are loans, in January 28 I received a military order on the pretext of building before getting a proper license, and I hired a lawyer to follow up the licensing measures in the Israeli court, but the occupation suddenly demolished my home 4 days before my wedding"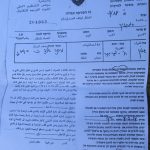 Photo 1: The military order.
Photo 2-5: The house after the demolition.
 The village of Imreha is located 24 km to the west of Jenin city.  It is bordered by the Palestinian villages of Ya'bad (north east), Kurf Ra'I (south) Ikfiret (east) and Baqa Ash Sharqiya (west). The village has a population of about 329 persons (83 nucleus families) and they are all related to the families of Hamdoni and Turkman.  The village is surrounded by the following Israeli colonies:
Mevo Dotan colony to the east, established in 1978;
Hermish colony to the west, established in 1982;
Rehan and Shaked colonies to the north, established in 1977 and 1981 consequently consecutively.
Most of the town's structures received stop- work orders, the occupation forbids and developmental plans in the area, The town has the least of life possibilities, It lack phone services, public services, and educational services , even the village council, They were not able to build a headquarter, They could not even establish a kindergarten or an elementary school despite receiving funding for the project.
According to Oslo convention, the whole town is C area, 414 dunums are cultivated, 109.3 dunums are not used for agricultural purposes.
Legal Feed back:
International Conventions and agreements pertaining to house and residents demolition:
Article 147 of Geneva fourth convention  : extensive destruction and appropriation of property, not justified by military necessity and carried out unlawfully and wantonly. ( it is considered a serious violation of the convention)
Article 53 of Geneva fourth convention that forbids destroying properties : Any destruction by the Occupying Power of real or personal property belonging individually or collectively to private persons, or to the State, or to other public authorities, or to social or co-operative organizations, is prohibited, except where such destruction is rendered absolutely necessary by military operations.
Article 33 of Geneva fourth convention: No protected person may be punished for an offence he or she has not personally committed.
Article 32 of Hague convention 1907 part g: To destroy or seize the enemy's property, unless such destruction or seizure be imperatively demanded by the necessities of war.
Article 17 of Universal declaration of human rights 10 –Dec- 1948:  No one shall be arbitrarily deprived of his property.
Prepared by
 The Land Research Center
LRC