"Adei Ad" fanatic colonists sabotage 21 olive trees –Turumus'ayya/ Ramallah governorate
Violation: sabotaging olive trees.
Location: Turumus'ayya/ Ramallah governorate.
Date: October 03-2018.
Perpetrators: "Adei Ad" colonists.
Victim (s) : Mahmood Hazma's family.
Description:
Olive tree is a symbol of the land Arabism and the strong connection between man, land and history.
Olive harvesting season witnesses, every year, many colonists' attacks and Israeli violations that target Palestinian farmers and lands. Tens of violation cases and attacks were reported carried out against Palestinian lands, farmers and trees by Israeli colonists and army troops.
Farmer Mohmoud Hazma (78) from Turmus'ayya is an example of the misery that follows Palestinian farmers whose lands are founded nearby Israeli colonies.
"Adei Ad" fanatic colonists reached Mahmoud's plot 150 meters away from the colony, and sabotaged 21 olive trees (30 years) through cutting branches using sharp tools.
Photos 1-8 : the trees after the attack.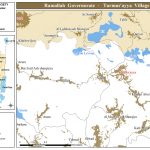 Farmer Mahmoud Hazma told Land Research Center the following :
" I own a 12 dunum land.  Most of my land is planted with olive trees that provide a sub-source of income for my family, my land's close location to "Adei Ad" is a factor that made it subjected by Israeli violations, despite the Israeli threatens I never gave up on my land , This is not the first settler's attack on my olive trees, 2 years ago Israeli settlers shed an incendiary substance which caused the total damage of 34 olive trees.
In the Early morning hours of Wednesday October -3 , I went with my sons to my  plot to harvest olives but we were shocked when we saw that the occupation sabotaged 21 olive trees using sharp tools , This was very hard to take, My love to trees is equal to the love I give to my children. "
Photos 9+10 : the damaged trees two years ago.
Photos 11-12 : the affected famner "Mahmoud Hizma".
Rasmi Shadeh head of Turmusa'yya rural council told LRC observer:" It should be noted that Turmus'ayya is a hot spot for colonists' attacks that are represented in cutting down olive trees and attempts to take over lands to serve the colonial plan. During the past two years, 5000 olive saplings were cut down in the area of Al-Dahrat by Adi Ad colonists. Each time farmers plant trees, colonists come and destroy them. Despite all that, farmers' will is still strong against expansion plans of destruction and takeover. New areas are being rehabilitated and other agricultural roads are being opened to stop the occupation's progress and plans"
About Turmus'ayya[1]:
25 km to the north east of Ramallah city, Turmus'ayya  has a population of 2646 people (2017 census). Its total land area is 18139 dunums, of which 1350 dunums are considered built-up area. About 11218 dunums of  Turmus'ayya lands are classified as  Area B (PA is in charge of civil matters with Israel responsible of security) where 6921 dunums are classified as  Area C (Israel maintains full security and administrative control).
The Israeli occupation confiscated vast areas from the village for the benefit of the following colonies:
Shilo devoured 706 dunums
Mizpe Rahel  devoured 317 dunums
The bypass road number 60 stole 12.5 dunums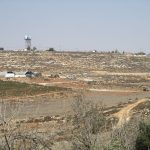 Photo 13 : A view of "Adei Ad" settlement.