Demolition of residential and agricultural structures in Rantis village/ Ramallah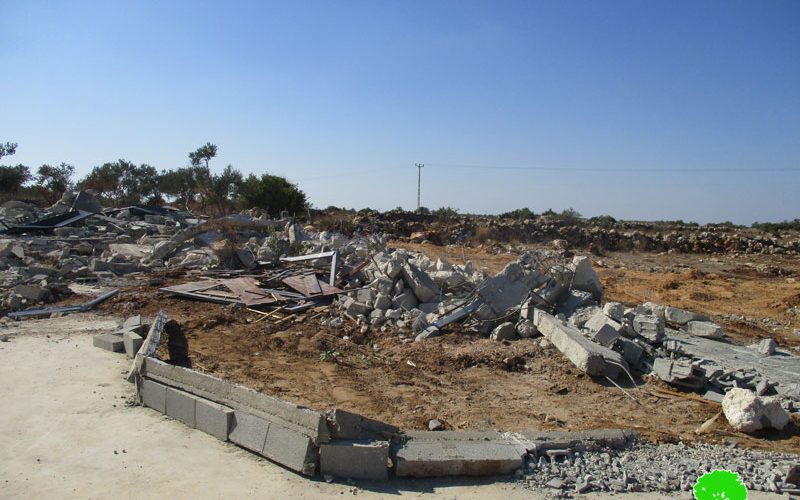 Violation : Demolition of residential and agricultural structures.
Location : Rantis village, north ramallah
Date: September 20 – 2018.
Perpetrators: The occupation forces.
Victim: 2 families from "As-Saraia'a" families.
Details:
Thursday , 20 September The occupation forces and its bulldozers broke into Rantis village and they carried out ravaging in an area called "Al-Khalat". they destroyed a house, an agricultural barracks and store house owned by the Bedouin family "As-Saraya'a" , the occupation claim that the targeted structures were built before receiving proper permits from the Israeli occupation building and construction committee.
The targeted location lies about 1Kilometer north of the built up area of Rantis village, close to the Bypass road that connects "Eli Zhaf" and "Bedoel" settlements to the green line. Names of the owners of the demolished properties and other information:
photo
Building material
Area

capacity

length

Expensses/ Shekle
Children under 18
Family members
Affected villager

محمد احمد عبد الله  صرايعة
6
1
20,000
60م2
بركس زراعي يستخدم لتربية 18 رأس من الأغنام
11
5
Store house of bricks and zinc ceiling
45 m2
Electricity cables
150 meters
6
3 water tanks each one with a capacity of 2 m3
6 m3
7
Retaining walls
150 meters length and 2 meters high
8+9
Septic tank
60 m3
Barracks used as a barn for 18 sheep
60 m2
20,000
1
6
Mohammad As-Saraia'a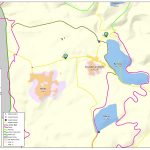 Mohammad As-Saraia'a (71 years) one of the affected villagers told LRC observer: "We live in this area since 13 years we were displaced from our home in Beer Sheva in the Nakba of 1948, We live in an old house built in the 1967 , and recently we started building new houses to provide proper homes for our families, last April the occupation broke into the location and asked us to stop work without delivering any military orders, until they demolished the structures lately without letting us take out anything which caused monstrous loss reached 39 ,000 $"
Rantis[1]:
 Rantis is located 25 km to the north west of Ramallah; it has a population of (3179) people in 2017 census, The village holds a number of archeological sites, the likes of Deir Ala, Barish, Deir Qulla, Al Ras, etc. Its total area is 10,780 dunums with a 647 of them are abuilt up area of the town.
Bypass 465 devoured 218 dunums.
Apartheid wall devoured 414 dunums and isolated 1,616 dunums
Rantis lands according to Oslo convention are classified as:
Area B (1,328) dunums.
Area C (9,452) dunums.
[1] GIS-LRC