New colonial road in Khallet Hamd/ Tubas Governorate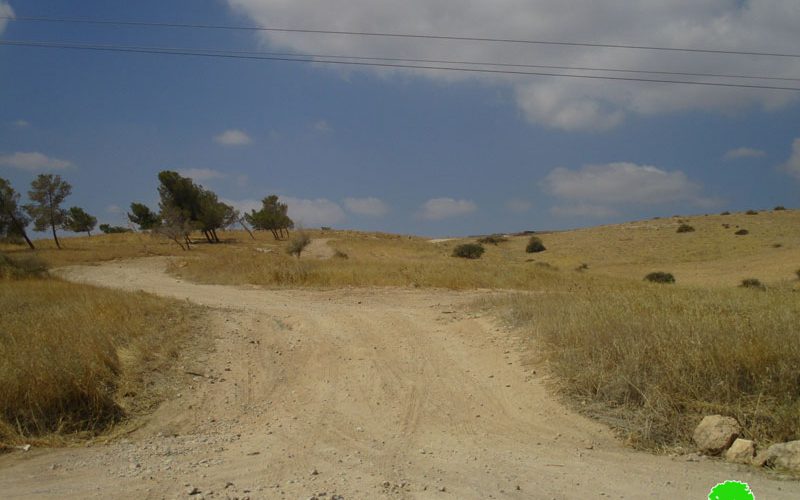 Violation: opening a colonial road.
Location:  Khallet Hamd in the northern Jordan valley – Tubas governorate.
Date: August 13- 2018.
Perpetrators: Israeli Occupation settlers
Victims:  farmers of Ein Al Bida and Himma areas.
Description:
On August 2018, Number of illegal settlers embarked on opening a new colonial road on lands from Khallet Hamd  in order to connect the illegal outpost founded in the area to the bypass road number 35. This helps improving infrastructure of the random illegal outpost. Field observation reveals that the new road is (6 meters * 1 kilometer) and was habilitated with Base course.
Human rights activist in the southern Jordan valley area told LRC observer:
In 2017 the occupation's far-right radical government revealed a scheme to legalize 3 random illegal outposts, and proposed the idea of preparing the necessary organizational plans guarantee the development of the outposts, the outpost in Khallet Hamd is one of the 3 mentioned outposts and opening the mentioned above colonial road is first stage to legalize it.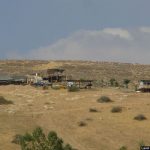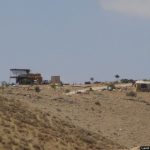 Photos 1+2 : the outpost in Khallet Hamd.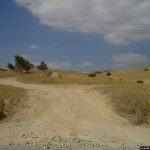 Photo 3: The new colonial road.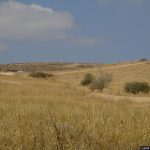 Photo 4: the outpost and the colonial road.
Since implanting this outpost on Al-Hammeh and Ein-Beida hamlets the occupation army is imposing more restrictions on residents of the area on using postures or even building, Motaz Bsharat director of Al-Ghour file in Tubas governorate: " in the same time the Israeli occupation is committing crimes against Palestinian residents of the Jordan valley area, the occupation is supporting colonial developmental projects like developing roads , electricity and water networks to strengthen Israeli colonial control in the Jordan Valley area , and the outpost in Khallet Hamd reflects this painful reality"
Settlers confiscated lands of "Khallet Hamd" on  fall of 2016 in the middle of the day, at the same time The occupation demolished Al-Hemma Bedouin community, and displaced all its residents, the occupation did not serve any preceding military orders , Khallet hamd is labeled by the occupation as "State's property" and a little part of lands owned by farmers in Ein Al-Bida town, While settlers receive the total support of the occupation in the northern Jordan valley area, which confirms its strategy in the territories occupied 1967 of stealing the land and Judaizing it.
And today after two years of establishing the outpost, it now contain 5 families of radical settlers with barns and barracks, in the last two years many settlers assaults against Palestinians were documented.