Israeli military orders to extend the confiscation of hundred of dunums of Ras Al-Ahmar/Tubas governorate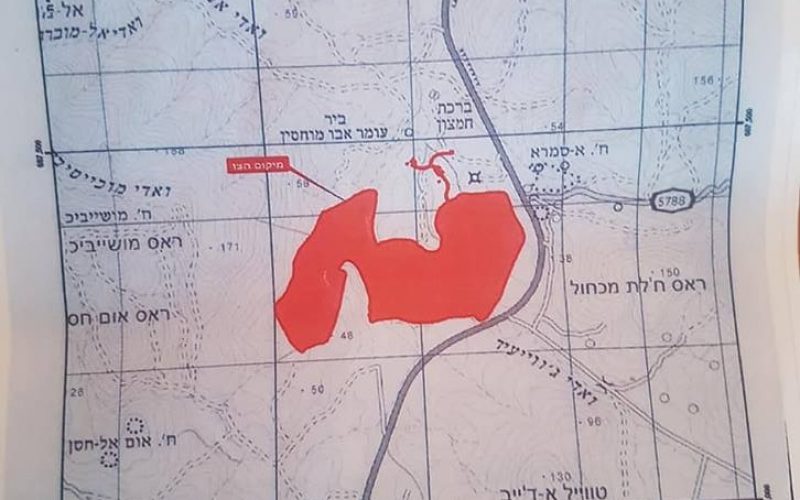 Violation: confiscating 1080 dunums.
Location: Ras Al-Ahmar – Sahel Al-Buqei'a /Tubas governorate
Date: August 18 -2018.
Perpetrator: The Israeli occupation army.
Victims: 10 of farmers in the area.
Description: The Israeli occupation army commander "Nidav Alof" issued a military order to extend the confiscation of 1080 dunums until December 31 -2020 of Tubas lands. Noteworthy, the mentioned lands are confiscated since 1982 for military claims.
The Israeli occupation forces established a military training camp and a helisite on the confiscated lands.
The occupation allocated the affected natural blocks in the military order (79/26/T) , Noteworthy the targeted lands are registered in the names of citizens from Tubas with Tapus.
The Israeli occupation policies in The Jordan Valley area:
Israeli assaults and harassments against farmers of the Jordan Valley area have increased in the recent years, including confiscating farmers' properties, ravaging agricultural lands and sabotaging irrigation networks. Nevertheless, the occupation troops do not hesitate to displace Bedouins to carry out military trainings, like what happened to 19 families from Ras Al-Ahmar include 96 members whose residences and barracks were turned into a military training fields.
Lutfi Bani Odeh head of Ras Al Ahmar Bedouin community told LRC observer: "Israeli authorities transformed massive areas of postures taken on the claim of closed military zones. Consequently, Cattle breeding sector became threatened, which is the main source of income for Bedouins which will lead them eventually to immigrate to areas rich with postures. It is worth mentioning that the Israeli occupation demolished 4 Bedouin communities only in the recent 5 years"
Legal Feedback:
The constringing policy by the Israeli occupation authorities of confiscating Palestinian lands can only be regarded as a violation of all international conventions and agreements like:
The International Covenant on Civil and Political Rights:
"2. All peoples may, for their own ends, freely dispose of their natural wealth and resources without prejudice to any obligations arising out of international economic co-operation, based upon the principle of mutual benefit, and international law. In no case may a people be deprived of its own means of subsistence."
The Universal Declaration of Human Rights:
Article 17: " (1) Everyone has the right to own property alone as well as in association with others.
(2) No one shall be arbitrarily deprived of his property."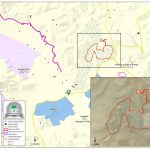 Prepared by
The Land Research Center
LRC