Eviction notice for Yarza hamlet on claim of  "conducting military training"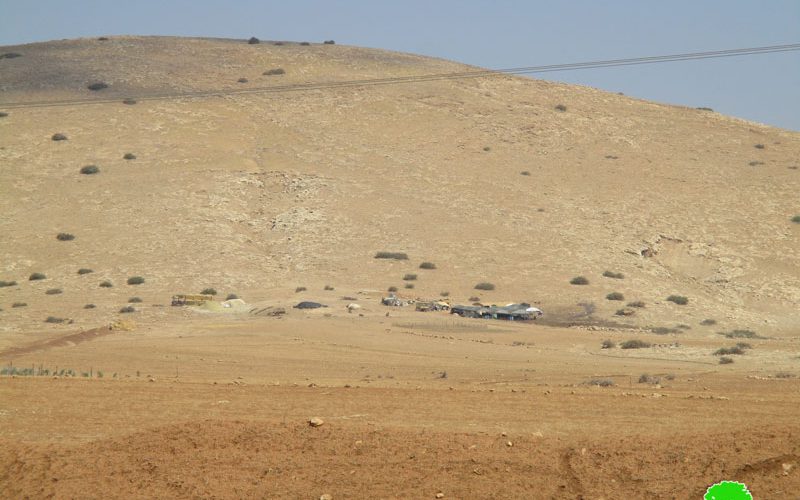 Violation: forcible eviction
Location:  Yerza Hamlet / Tubas
Date: August 1, 2018
Perpetrators: the Israeli occupation army
Victims: 4 families from Yarza hamlet.
Israeli Occupation Forces on August 1, 2018 raided the area of Yarza Hamlet, in Tubas city and delivered some residents eviction military orders. This measure will negatively affect 4 Bedouin families.
The eviction order was issued on the claim of conducting military trainings in the area, the trainings days are: a) August 6 from 4:00 Pm until 6:00 am of august 7. b) August 9 from 4:00 Pm until 6:00 am of august 10. C) August 14from 4:00 Pm until 6:00 am of august 15.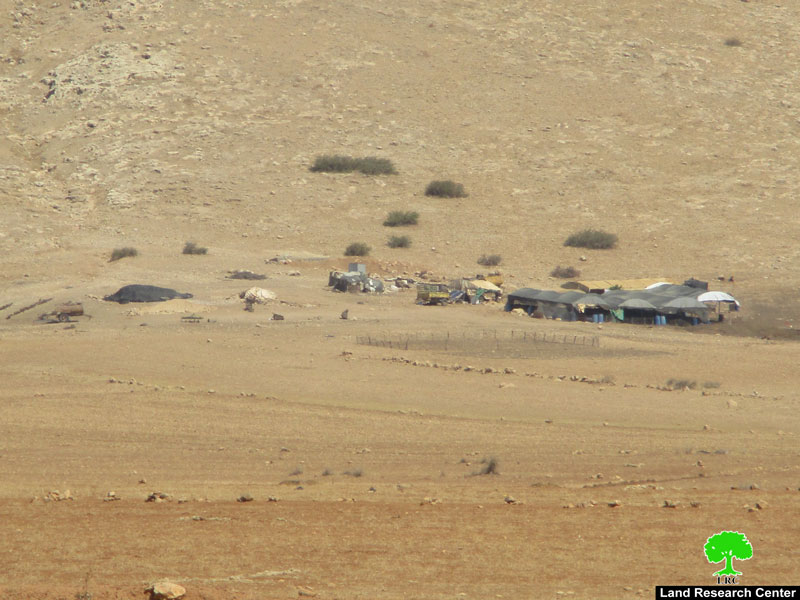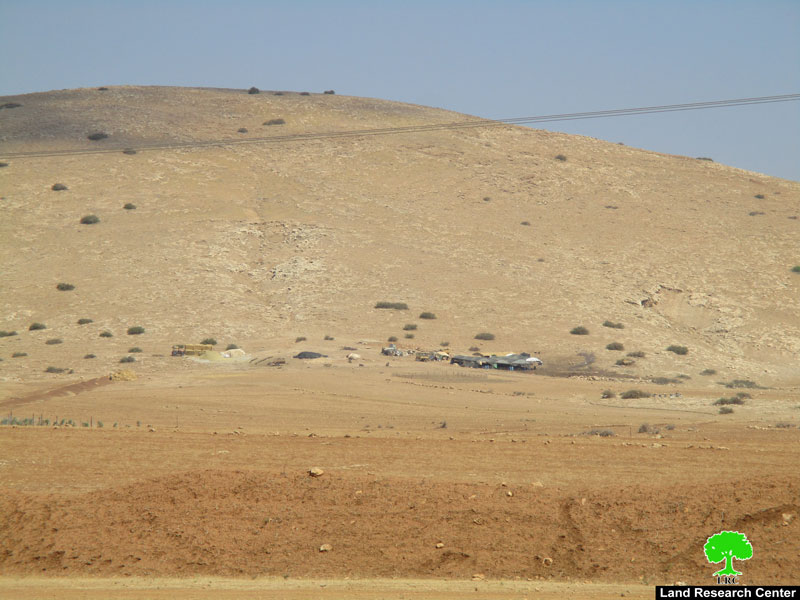 Picture 1-2 : A view of Yazra Hamlet.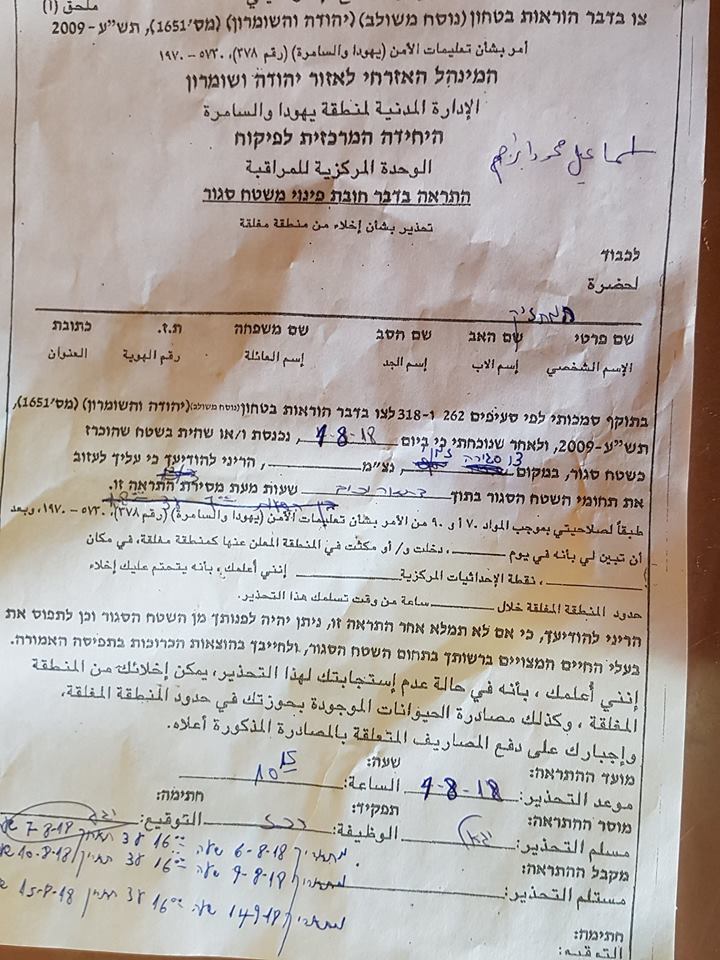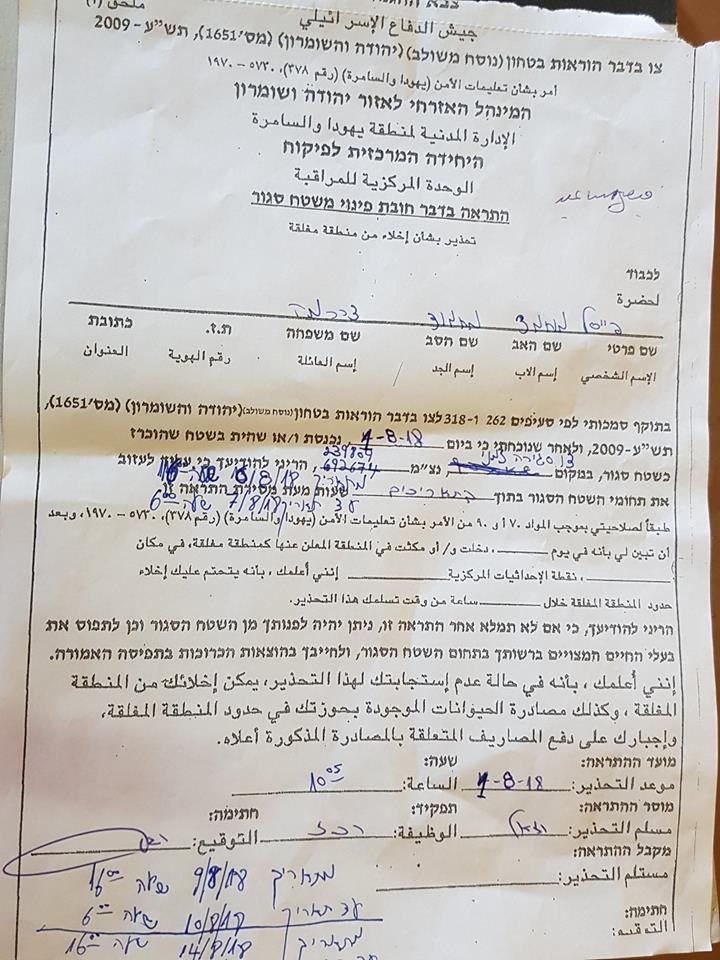 Pictures 3+4: The military orders.
This table provides information about affected citizens:
Number
Affected citizen
Family members
children
1
Ismael Al Masa'ed
8
2
2
Faisal Al Masa'ed
5
3
3
Jamal Al Masa'ed
11
5
4
Rakan Al Masa'ed
4
2
total
28
12
Mekhles Al Masa'ed head of Yarza community told LRC observer: "The Occupation's army orders to evict Yarza hamlet many times every year, They consider Yarza hamlet a military training area, which caused great harm for residents, especially that they count on agriculture and animal husbandry for living , both are destroyed by military trainings. Farther more the remains of the training cause great harm to children. Last year, child Ashraf Al Masa'ed walked over a landmine which caused him permanent disability. This is one of many victims of the military trainings.
About Yarza:
It is situated 10km east of Tubas, more specifically in the area of Sahel al-Buqai'a. The Khirbet is inhabited by 12 families of 100 people who remained out of hundreds  farming and planting their agricultural lands estimated of 25,000 dunum in area of which 283 dunum is classified under the name of Jither Balad, which is an old inhabited city.
It is indicated that 75% of Yarza lands belong to the Jordanian Tabu under and are registered under the ownership of Palestinians who had to leave the area towards Tubas and the nearby Khirbets due to the extreme discriminative activities the occupation inflected  upon them.  It should be also mentioned that the roots of Yarza citizens come from Tubas and that the Khirbet has three main families namely Ainabosi, Msa'id, and Shideh.
Yarza  is considered a closed military zone by the occupation, using its lands estimated of 25,000 dunums as shooting fields , and military training camps due to the mountainous forest nature of the location. Noteworthy, the Cobra training camp that is situated in Yarza in addition to tens of shooting fields located here and there form an imminent danger on the life residents. Training camps caused a huge damage on residents either by the outcomes of direct military training or by their leftovers. Since the area is declared inaccessible for Palestinians, Yarza lacks all kinds of life services and standards due to the blockade on the area
Prepared by
 The Land Research Center
LRC