Demolition of an agricultural structure in Um Al-Ibar/ Jericho governorate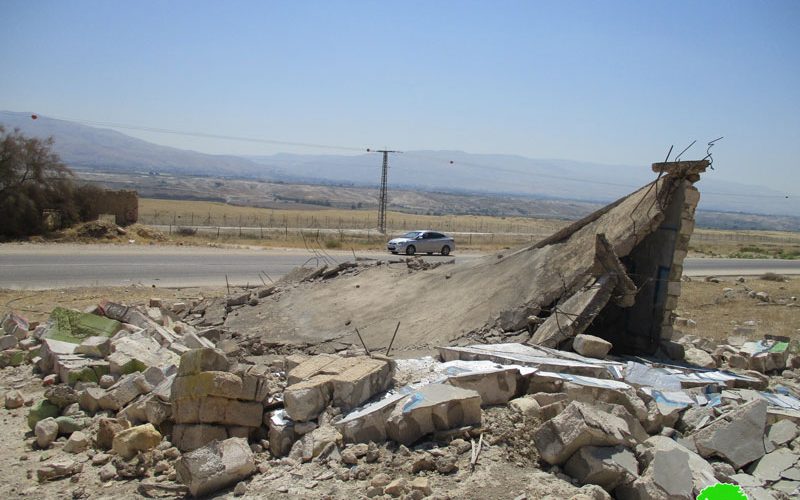 Violation: demolition of an agricultural structure
Location:  Um Al-'Ibar- Jericho
Date: August, 9, 2018
Perpetrators: The Israeli occupation Army
Victims:  Farmer Saleh Abu Hashim
Description:
In the afternoon of August 9 2018, the Israeli occupation army accompanied by a bulldozer broke into Um Al-Ibar hamlet, north Jericho city, and demolished a residential structure that was built before 1967 and of an area 28 m2 belong to devoted farmer Saleh Abu Hashem.
The residence is built out of stones and used by the farmer in to keep agricultural equipment, the demolition was not preceded by any notices. Note worthy that the targeted residence lies on the side of Bypass 90 (begins from Beer Sheva desert south , runs through the Jordan valley area and ends Tibarias and Bisan north) and is about 100 meters away from Palestinian- Jordanian borders in an area the occupation labels as a (close military zone)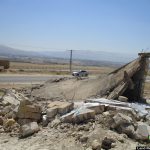 Photo 1-3: The targeted house after the demolition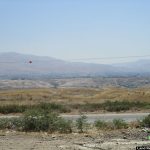 Photo 4: Um Al- Ibar area turned into a border and close zone in 1967
Targeting this old agricultural construction is a violation of international law (The occupation must not destroy a construction that was built before it). Kayed Mas'oud head of rural council of Marj Na'aja told LRC observer that the occupation had obstructed any developmental projects in the area , especially agricultural ones.What happened to farmer Saleh Abu Hashim is a clear evident of that, Saleh is lately active in cultivating his land with vegetables and palms, othyer than implanting an irrigation system for his plants, while the old residence was transferred to a store of agricultural equipment, carrying out such projects may protect the land from plans of Judaization. That is why the occupation destroyed the structure claiming that it lies in a closed military zone.
Khirbet Umm al-'Ibar is one of the Palestinian hamlets scattered along the Palestinian Jordan Valley. The hamlet was once inhabited by Palestinian farmers before 1967. After the Palestinian catastrophe, Um Al-'Ibar was one of the Palestinian hamlets that had been depopulated by occupation army. With time, the area turned over into a military closed zone.
After that, the occupation transformed the evicted hamlets into an area full of land mines, and Israeli military activities where Palestinian farmers are banned access to.
After The Jordanian – Israeli peace agreement in 1993, The Israelis revealed that they took out some of the land mines, in the mean time the Israeli civil administration handed this land to the Israeli settlements council in the Jordan valley area to cultivate it and annex it to settlements.
Um Al-Ibar area was targeted in 2016 of uprooting 300 palm trees under the pretext that they are cultivated in a closed military zone.