Stop-work miltary order on the only structure in "Sarora" Hamlet- Yatta – Hebron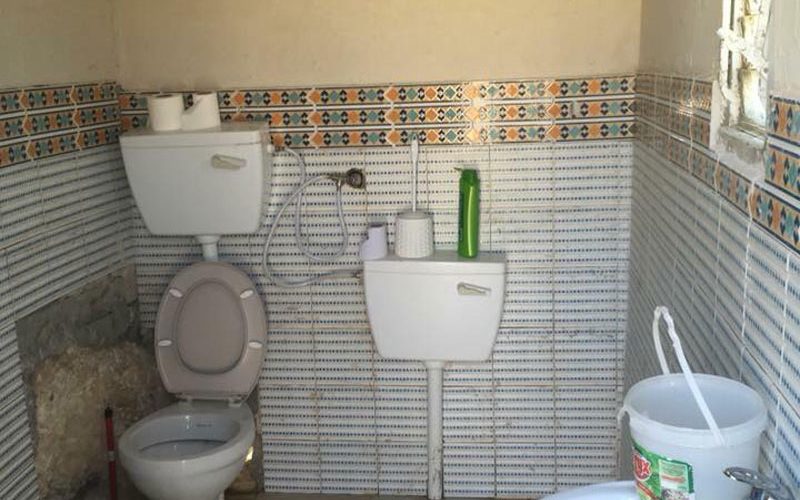 Violation: stop-work orders on a structure.
Date: July 1, 2018.
Location: "Sarora" Hamlet– Yatta – Hebron.
Perpetrators: the Israeli Occupation Civil Administration.
Victims: Young activists from "Sarora" Hamlet.
In July 1, 2018, the Israeli Occupation Authorities issued stop-work orders for as structure in "Sarora" hamlet on the pretext of unlicensed construction. Activist Sami Al Hreini (22yrs) said the officers of the so-called Israeli Occupation Civil Administration showed up and placed the orders on the targeted structure, took pictures of it, and left. The order said that the structure was built before acquiring proper permits and demanded immediate stoppage of use. They also set July 15, 2018 as the date of a hearing session to be held at Beit El military court to decide on the fate of the structure.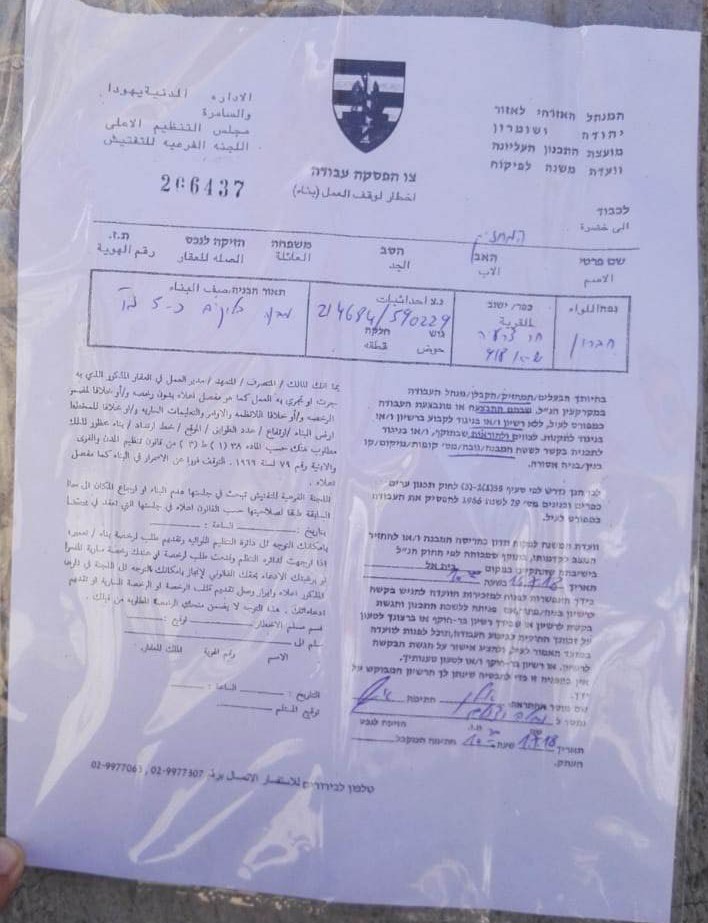 Photo 1: stop work military order
The structure is an outer bathroom (6 m2)  built for the purpose of encouraging villagers who were displaced from the hamlet to visit their lands and return to it, it is constructed of bricks and a metal sheets ceiling and attached by a water tank, it is mainly used by young activist who now live in a cave in the area as a seed for the return of people of the hamlet.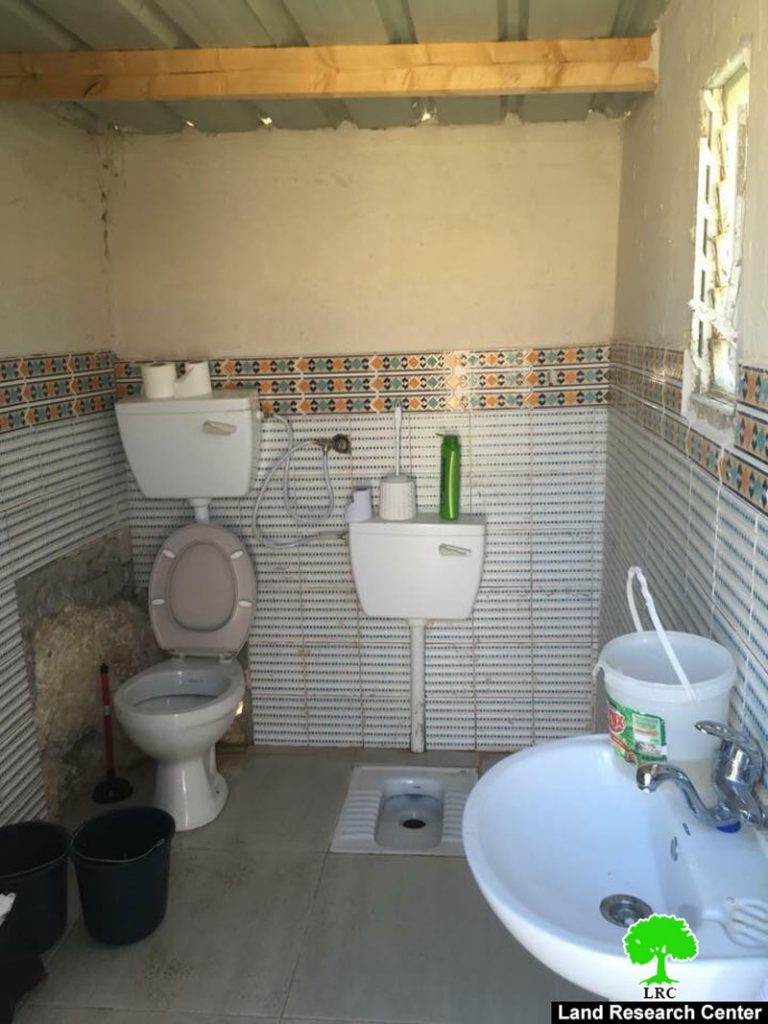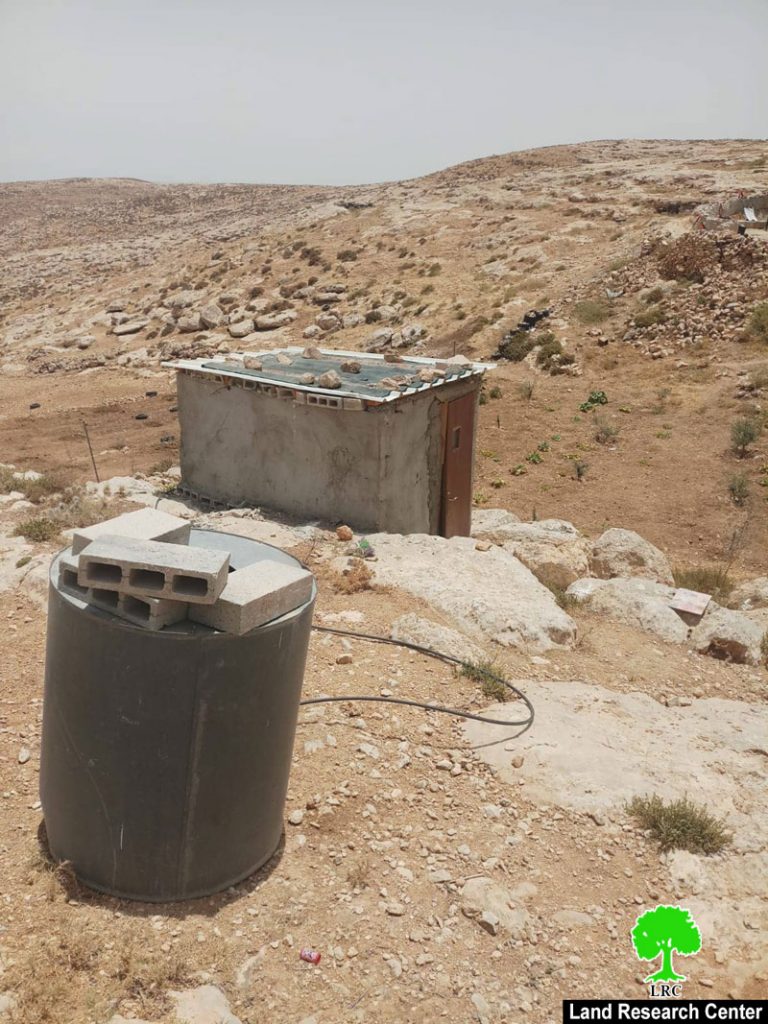 Photo 2+3: The threatened structure.
For more information about occupation's assaults on people and lands of "Sarora" hamlet, read our report: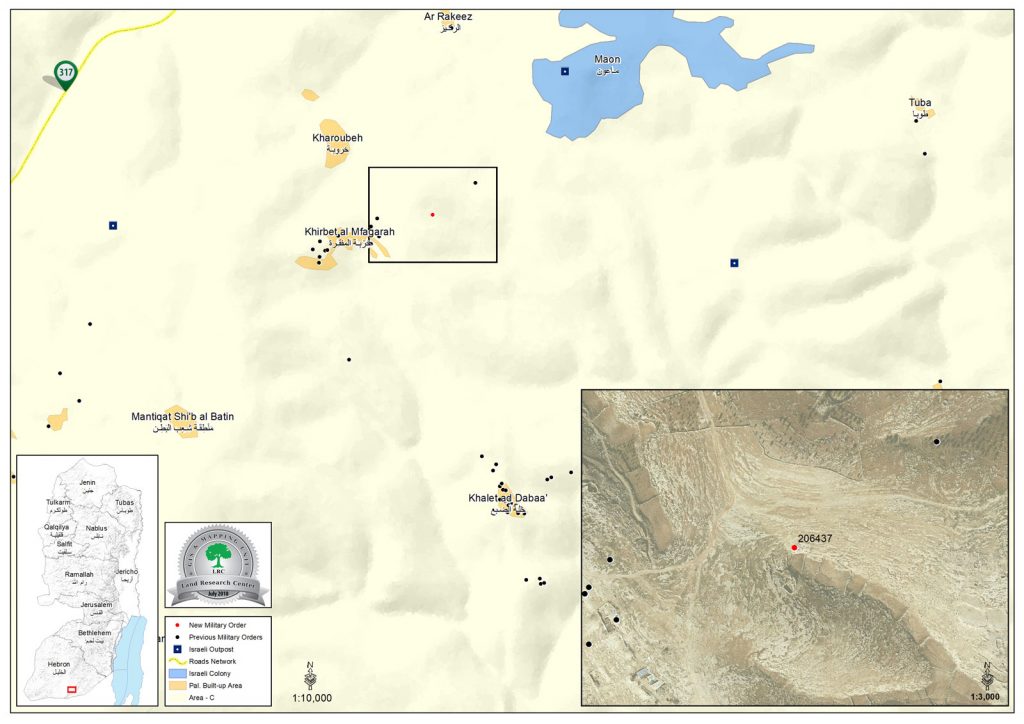 Prepared by
 The Land Research Center
LRC