Expanding colonial outpost "Zeit Ra'anan" East Beitillu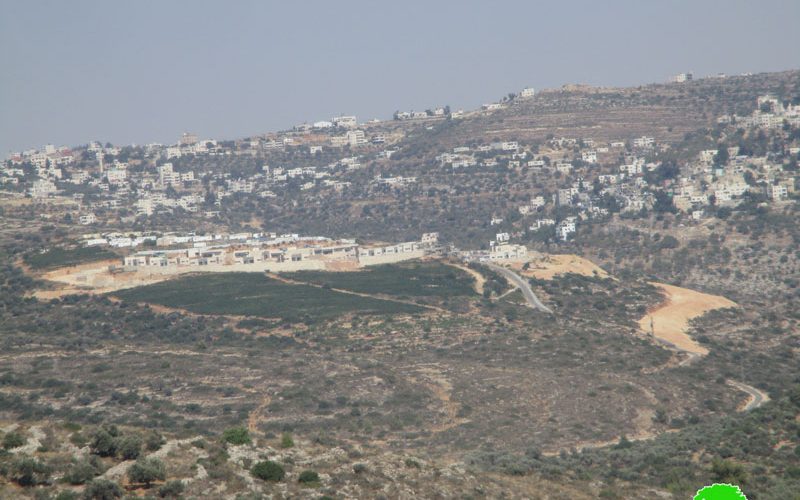 Violation: Expanding "Zeit Ra'anan" illegal outpost.
Location: Beitillu town, North Ramallah city.
Date: July 1 -2018.
Perpetrator: The Israeli settlement council.
Victim: Farmers of the town.
Description:
Colonial expansion and random colonial outposts are the main dilemma faced by the Palestinian community, since the Israeli occupation devoured wide areas of agricultural lands, over 70 % of the west bank. "Zeit Ra'anan" illegal outpost reflects this painful reality. Recently, the occupation had built over 17 colonial residential units in the south-west from the mentioned outpost, where 25 dunums were prepared according to field observation.
In addition, the occupation's organizing committee implanted a colonial road in the targeted area that goes around the outpost and connects to the Bypass road. Noteworthy, every colonial plan starts with a road and infrastructural constructions.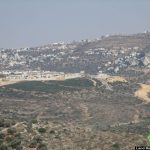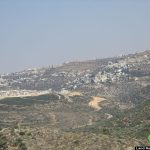 Photo 1+2: "Zeit Ra'anan" outpost.
"Zeit Ra'anan" outpost was established in 2002, Ihsan Barakat a human rights activist from Beitillu town told LRC observer: "In 2002 , The Israeli occupation army implanted a military watchtower over a hill east Beitillu town, soon enough, the occupation labeled all lands of the area a closed military zone, in 2004 settlers implanted a tent, then a mobile caravan, then the situation escalated to number of mobile caravans guarded by The Israeli occupation army, in the beginning of this year stand-by residential homes were brought a long with infrastructure developmental projects. The location of this outpost isolates the northern countryside from Ramallah city, especially Jebia and Ras Karkar from Beitillu and Deir Ammar towns, and contributes in the Judaization of wide areas there.
 Beitillu – an overview:
Beitillu is located 19 km to the north west of Ramallah and is considered the largest village in the region, area wise. It is edged by several Palestinian villages besides the armistice line to the west; the village also incubates a number of water springs. The village total area is 13419 dunums, including 5825 dunums used for irrigated farming and 2500 dunums of olive fields.
It is inhabited by around 4500 people; the youth rates are very high in the village. The village, with more than 2000 dunums of open fields suitable for cultivation, is reputable for its olive, prunes, fig, and citrus production