Demolition of an agricultural facility in At-Tuba- east Yutta- Hebron governorate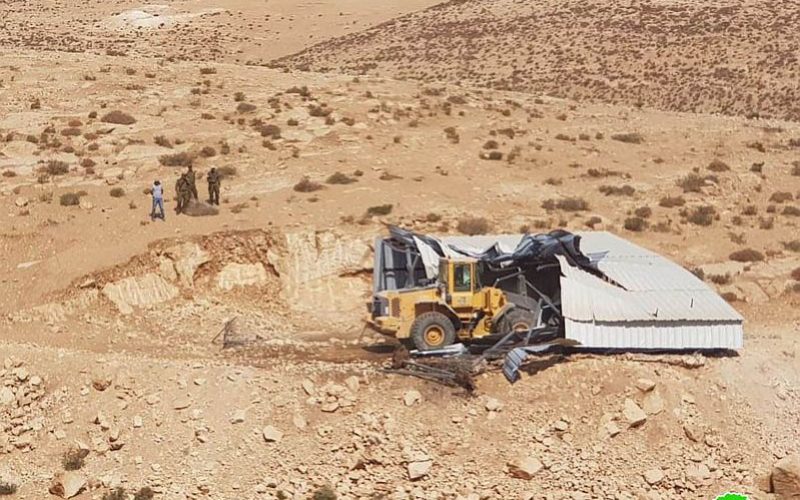 Violation: Demolition of an agricultural facility.
Date: July-30-2018
Location: At-Tuba- Yatta – Hebron governorate.
Perpetrator: The Israeli occupation civil administration.
Victim: Villager Tawfek Awad.
Description:
The Israeli occupation authorities destroyed an agricultural facility belong to villager Tawfik Awad in At-Tuba town. Affected villager said that a vehicle of the Israeli civil administration and a bulldozer broke into the town besieged the location and carried out the demolition of the facility.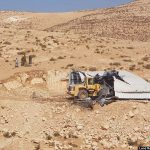 Photo 1+2: The demolition of the agricultural facility
 The occupation bulldozer demolished an agricultural barracks with an area of (150 m2) . The targeted barracks was built in 2017 along with residential tents in the area, at that time he received a stop-work order on the pretext of unlicensed constructions, he removed the tents but kept the barracks, the occupation used that as a pretext to destroy it in July-30-2018
At-Tuba town is targeted by Israeli assaults, especially with "Maon" settlement creeping on the town's land from the west, settlers of "Maon" commit frequent assaults against villagers, Sheppard and children who have to go to a nearby town to attend school.
Legal feedback:
 The doings of the occupation's authorities of demolishing Palestinian homes and buildings is a serious violation of international and humanitarian law. And violate the rights of Palestinian citizens as ensured by international law and international conventions which is the right of an appropriate residence . According to the following articles: 
Article 147 of Geneva fourth convention : extensive destruction and appropriation of property, not justified by military necessity and carried out unlawfully and wantonly. ( it is considered a serious violation of the convention)
Article 53 of Geneva fourth convention that forbids destroying properties : Any destruction by the Occupying Power of real or personal property belonging individually or collectively to private persons, or to the State, or to other public authorities, or to social or co-operative organizations, is prohibited, except where such destruction is rendered absolutely necessary by military operations.
Article 33 of Geneva fourth convention: No protected person may be punished for an offence he or she has not personally committed.
Article 32 of Hague convention 1907 part g: To destroy or seize the enemy's property, unless such destruction or seizure be imperatively demanded by the necessities of war.
Article 17 of Universal declaration of human rights 10 –Dec- 1948: No one shall be arbitrarily deprived of his property.