Stop work order Solar panels installed over Khursheed Mubaslat well – Bardala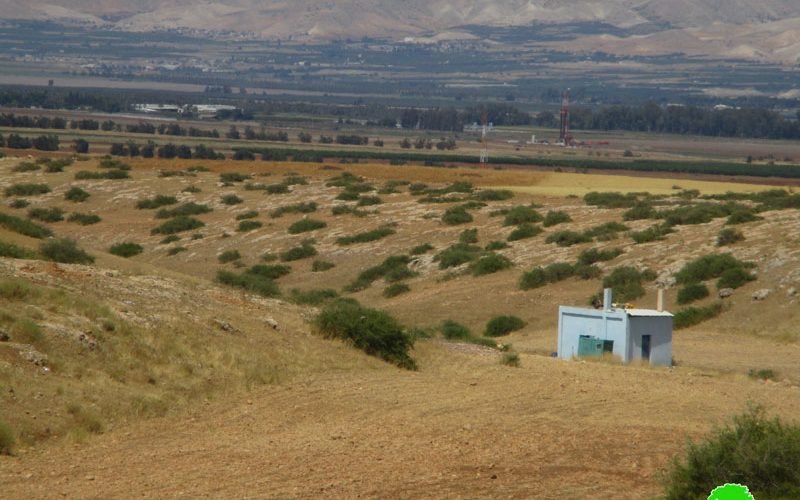 Violation: stop-work orders for solar panels .
Date: June 12, 2018.
Location: Bardala – Qa'oun level land- Northern Palestinian Jordan Valley.
Perpetrators: the Israeli Occupation Civil Administration. 
Victims: farmers of Bardala village.
In June 12, 2018, the Israeli Occupation Authorities issued stop-work orders on solar panels installed over Khursheed Mubaslat artesian well on the pretext of working without permission. The officers of the so-called Israeli Occupation Civil Administration showed up and placed the orders on the targeted solar panels, took pictures of them, and left. The order demanded immediate stoppage of working. They also set July 5, 2018 as the date of a hearing session to be held at Beit El military court to decide on the fate of the solar panels.
Dareer Sawafta from Bardala rural council told LRC observer:
"Khursheed Mubaslat well is one of the rare artesian wells on the area, it provides water for 180 dunums of newly cultivated areas, The Italian organization (GVC) granted this (17,000 $) project on the purpose of providing electricity for water pumps towards the agricultural lands."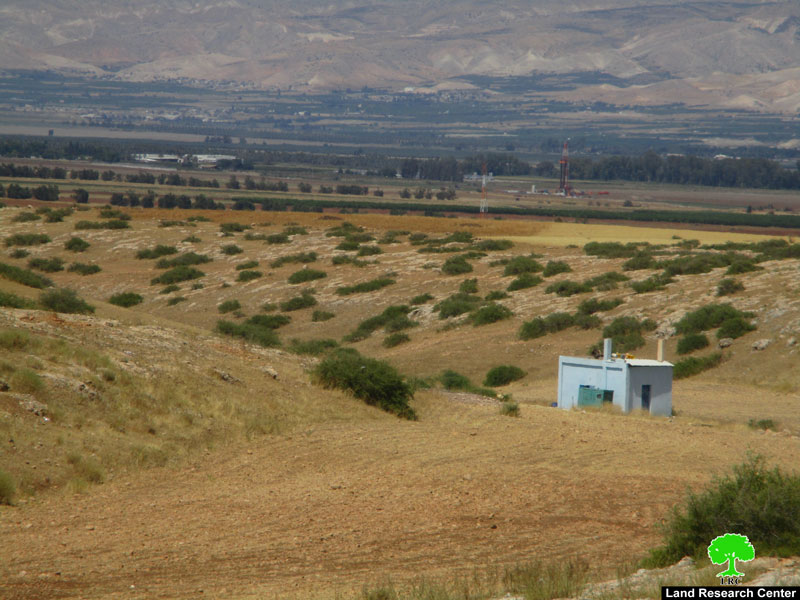 Photo 1-2 : Khursheed Mubaslat well.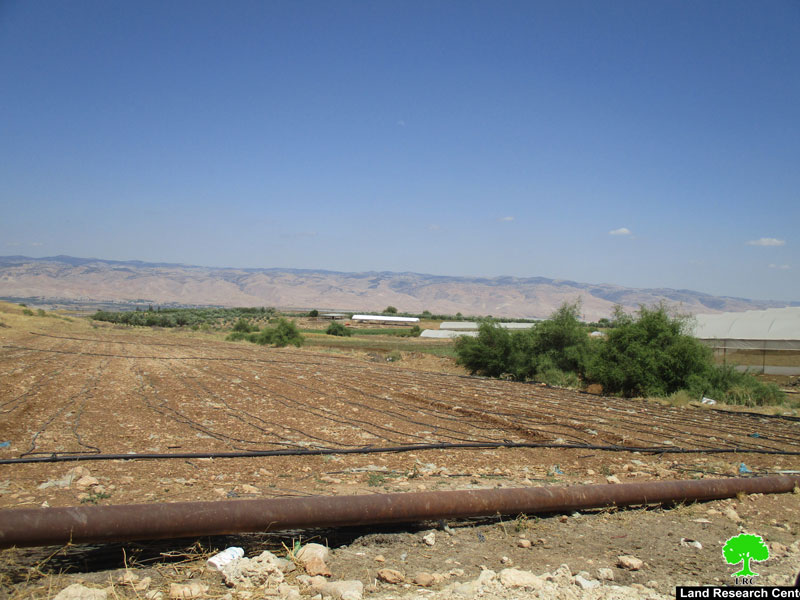 Photo 3: Agricultural areas in Qa'oun level land.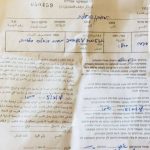 Photo 4: stop-work military order for the solar panels.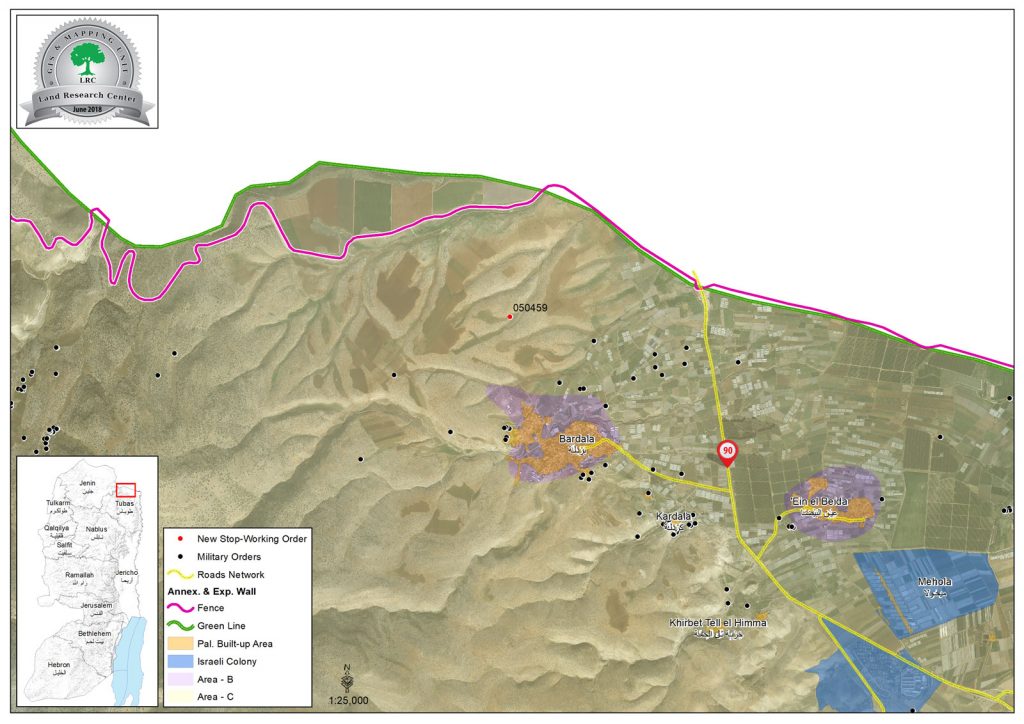 Sawafta added: The agricultural lands that count on the solar panels for water were retrieved from the Israeli occupation in 2013 through the occupation's Supreme Court decree in Qa'oun level lands areas, and are now a source of income for 9 Palestinian family, the problem there is the shortage of water as a result of settlers digging artesian wells of the area.
Since 2013, Israeli occupation issued stop-work military orders on every agricultural project in the area including opening roads, reclaiming agricultural lands and constructing water cisterns, on the purpose of clearing out the area from Palestinian farmers and take over it all over again.
Prepared by
 The Land Research Center
LRC