Factors Shaping the Upcoming Scene of the Israeli-Palestinian Negotiations and Conflict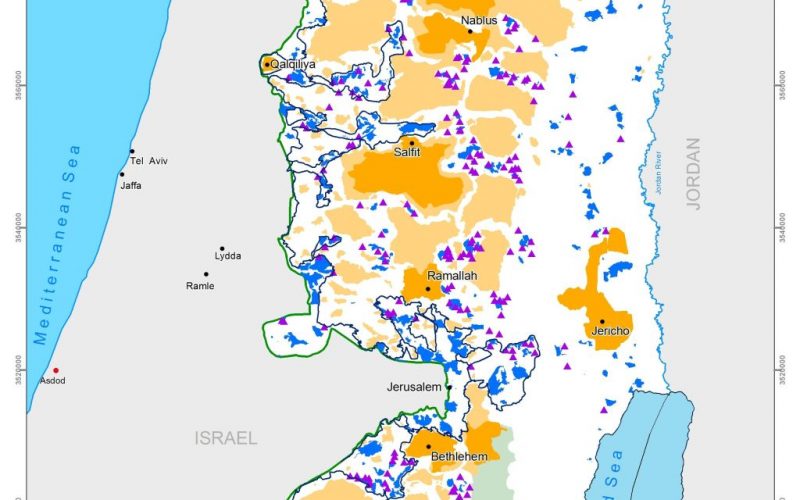 Introduction
The international community, by and large, except the United States, still adopts the two state solution as the end game of the Israeli-Palestinian conflict. Israel is defying the international community by pursuing its consistent strategy of settlement expansion in order to undermine the two state solution. The USA appointed itself the sole broker of peace, marginalizing the roles of others, chiefly the European Union, Russia, and the United Nations. The Trump Administration does not take into consideration the undermining nature of the settlement enterprise to the peace process, and has now been accused by the international community of supporting rather than condemning the creation of illegal Israeli settlements with the appointment of David Friedman as the US ambassador to Israel along with other high-ranking US officials in Israel's coffers.
Not long after his appointment, President Trump overturned a long-standing commitment to the two state solution, most distinctly through his decision to move the US embassy from Tel Aviv to Jerusalem which he announced on December 6, 2017, and recently made into a reality with the opening of the embassy on May 14th, 2018. On the same day as the US embassy inauguration, 66 Palestinians were killed and more than 2,700 wounded at the Gaza border as Palestinians continued their Great March of Return that began on March 30, 2018. This unprecedented, unilateral decision not only jeopardized the hopes of US involvement resulting in a viable peace agreement engaging both sides, but defied the global classification of Jerusalem as an international zone.
Amidst the ongoing contention building within their own borders, Israel is exploiting the turmoil in the Middle East and the blind support of the USA to accelerate its unilateral actions in Palestine in their attempt to define the endgame of the conflict. Israel has so far succeeded in convincing Trump to pull out of the Iranian nuclear deal, and both countries are forming rapprochement to the Arab states to fight Iran. The Israeli public in general has been indoctrinated: this territory is not occupied, but rather it's disputed. They claim attachments to historic Judea and Samaria and a "united" Jerusalem as the capital of Israel, all the while leaving no space for the existence of a Palestinian partner in this envisioned future. The Palestinian cause has now been relegated on the world agenda, and Palestinians continue to suffer at the hands of President Trump's international ventures regarding Iran, Korea, and others as a consequence.
To read full report , click here
Prepared by:  
The Applied Research Institute – Jerusalem