Stop-Work Orders in Fuqeiqis – Dura /Hebron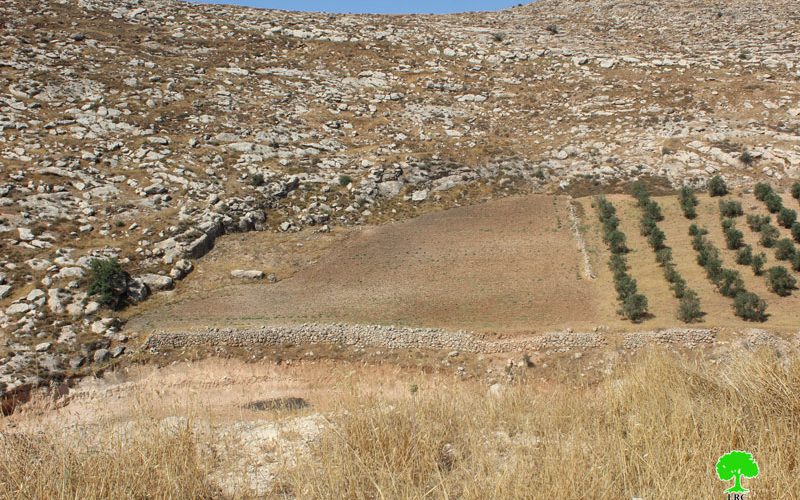 Violation: Stop-work orders on a siege of barbed wires
Location: Fuqeiqis – Dura / Hebron Governorate.
Date: 6/5/2018
Perpetrators:  the Israeli Occupation Civil Administration
Victim(s): Farmer Khaleel Awawdeh   
Details:
Israeli Occupation Authorities served on May 6, 2018 stop-work orders targeting a siege of barbed wires in Fuqeiqis -Dura on the claim of "unlicensed construction".
Affected citizens told Land Research Center that He found the military order under a stone near the siege.The orders asked the immediate stoppage of what they consider construction, and informed that May 6, 2018 was set as the hearing session of the Inspection Sub-Committee in the Israeli Court of Beit El to consider "whether to demolish the notified structures or restore their previous status."
As usual, Israeli Occupation Authorities claim that affected citizen can apply for building permits but make it clear that they don't necessarily grant such permits for them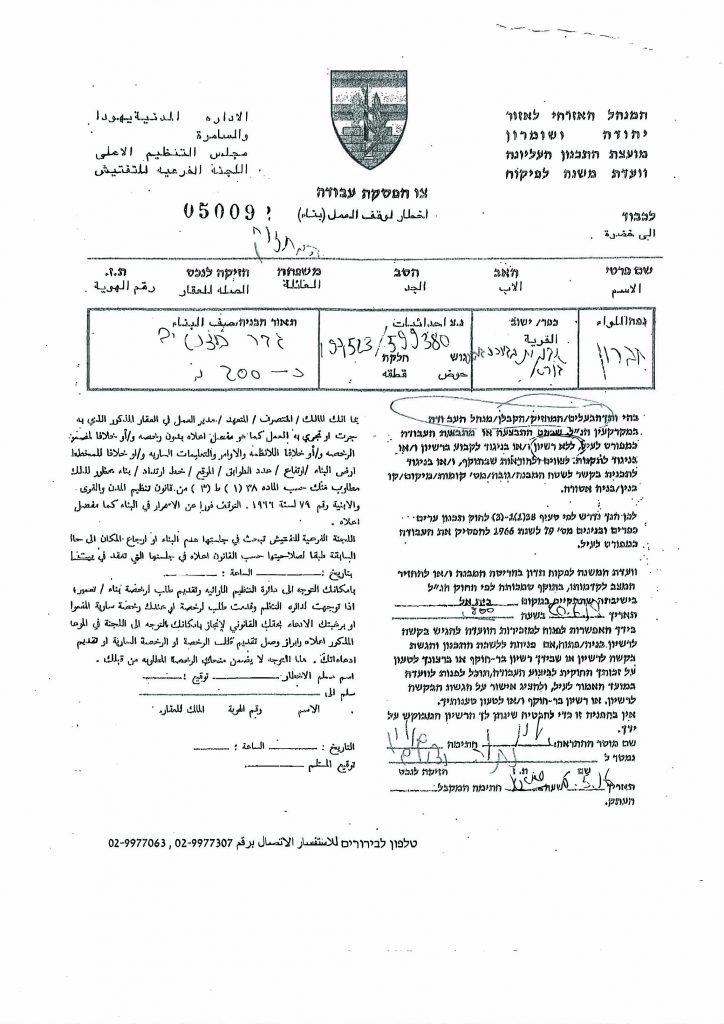 Photo 1: The stop-work order.
The notified siege has a length of (300 meters) and was installed in the spring of 2018 to protect the farmer's land from a settler who use the land as a posture. The land on the south-west from Fuqiqis town, has an area of 25 dunums, part of it is cultivated with olive trees, other part he use for winter crops cultivation , and the rest is used as a posture for his sheep.
It is noteworthy that at the beginning of 2018, an illegal settler built an outpost south from "Negohot" settlement. He also built barns for his sheep and use Palestinian lands in the area as postures to ruin their plants, attempting to harm farmers of the area. The mentioned settler reached Farmer Awawdeh's land (1 km away) used it as a posture which caused great harm to the crops, that what lead Farmer Awawdeh to build this siege, and now the occupation authorities is attempting to remove the siege and expose farmer Awawdeh to the settler's assault all over again.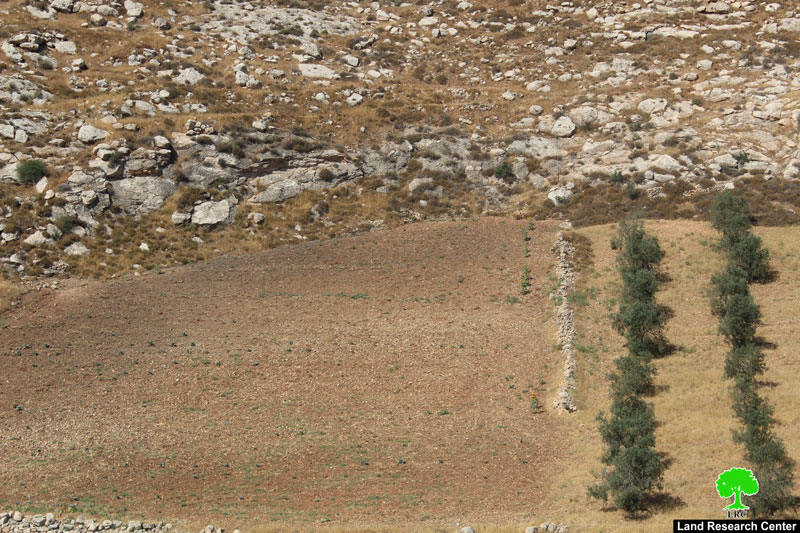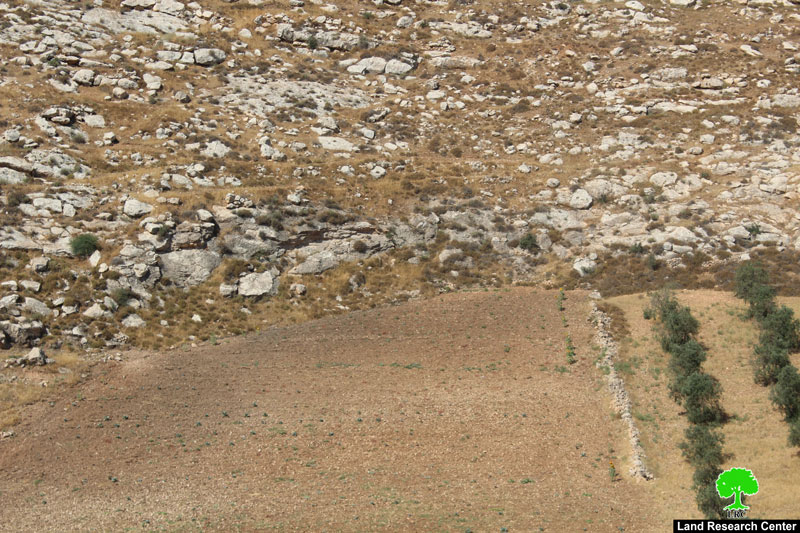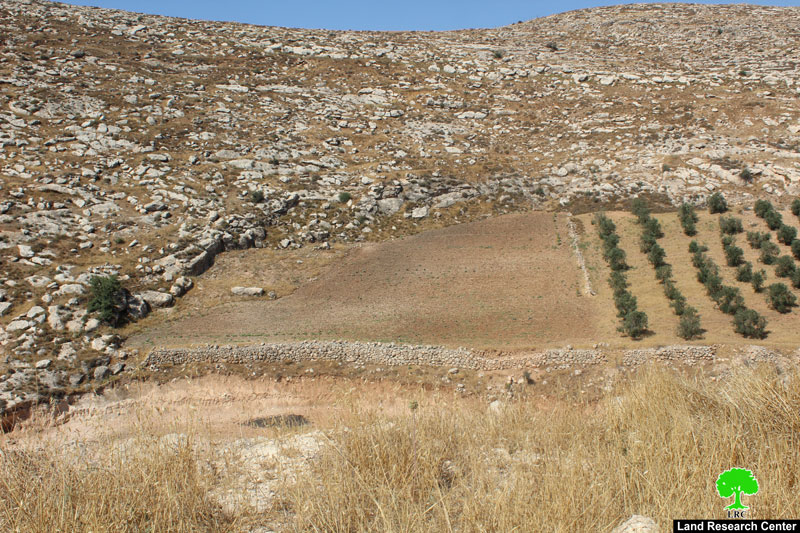 Photo 1-3: land of farmer Awawdeh.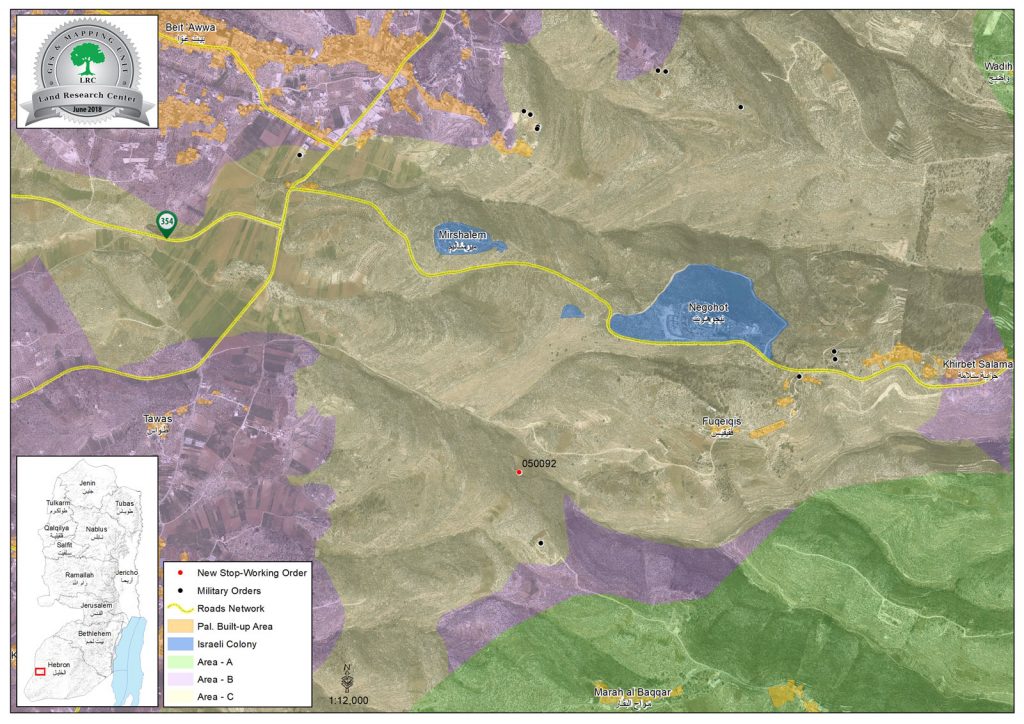 Prepared by
 The Land Research Center
LRC