Stop-Work order on the only Play ground in Shuqba Ramallah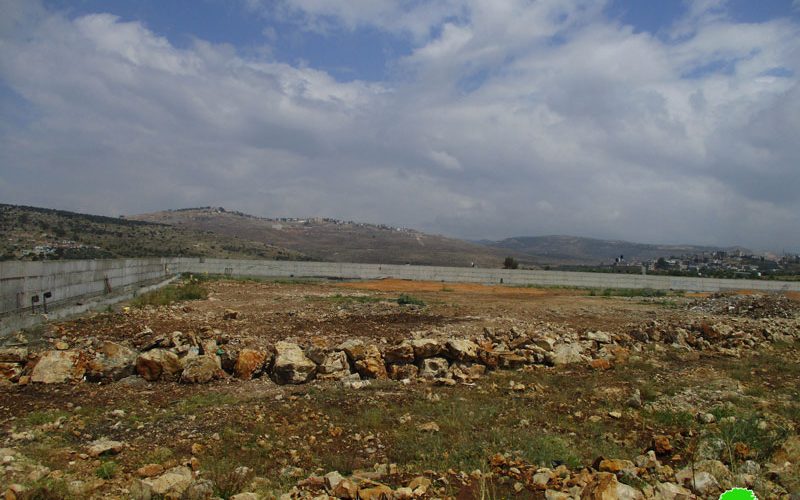 Violation: notifying a play ground of stop work
Location: Shuqba – Ramallah.
Date: May 2 / 2018
Perpetrators: the construction and Planning Committee of the Israeli occupation
Victims: families in the town.
Details:
On May 2, 2018, the so called Planning and Construction Committee- Israel Civil Administration raided Shuqba village and served stop-work order to the contractor of the only play ground in the pretext of unlicensed construction within area classified C according to Oslo Accords.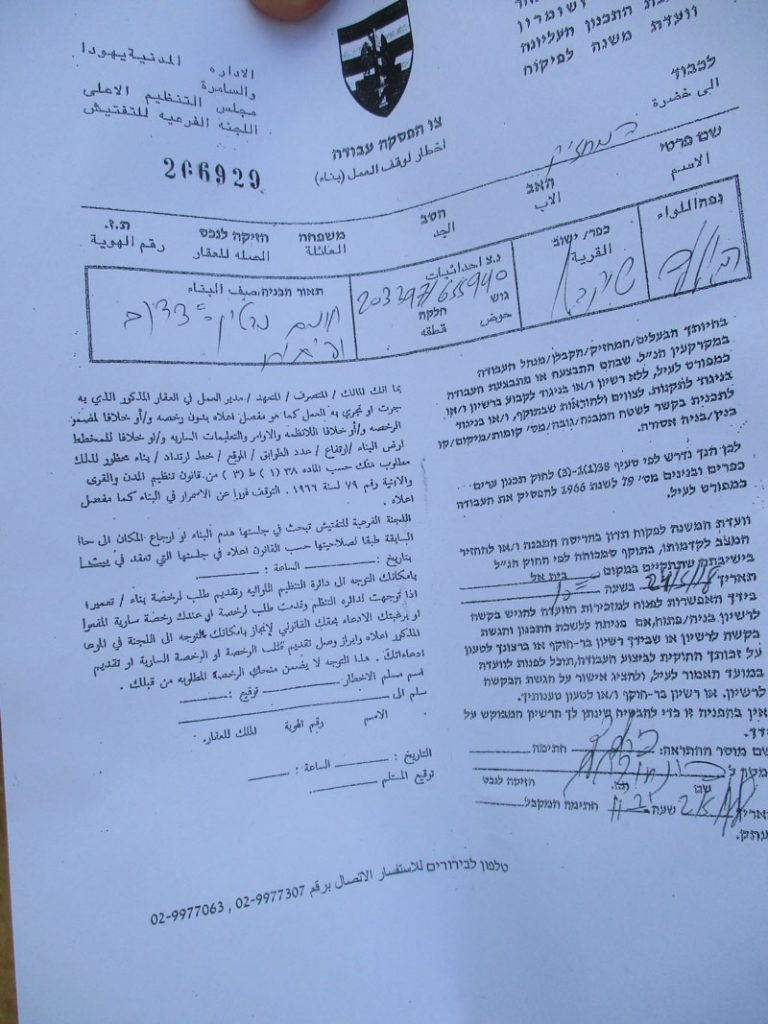 According to the military order, May 24 will be the date of the session of the Planning Committee in the so-called Beit El court to consider the legal status of the notified structures.
Hassan Shalash Head of rural council in Shuqba told LRC observer: "The play ground is the only entertainment place in Shuqba after the occupation took over lands and natural resources. The play ground is in an early construction phase until now Baton walls were built with the measurements of 62*125 meters and 2 meters height, and now the play ground floor is being prepared using chain wheel vehicle, the play ground has an area of 16 dunums donated by the rural council, while the construction expenses were donated from Shuqba families in the united states"
Shalash added: "We immediately prepared the necessary documents, contacted Ramallah and Al-Bireh governorate to assign with Jerusalem Legal Aid and Human Rights center to follow up the case in the Israeli court"
The stop-work order came in less than a month after demolishing retaining walls and agricultural rooms in April 11 belong to 5 families in the town.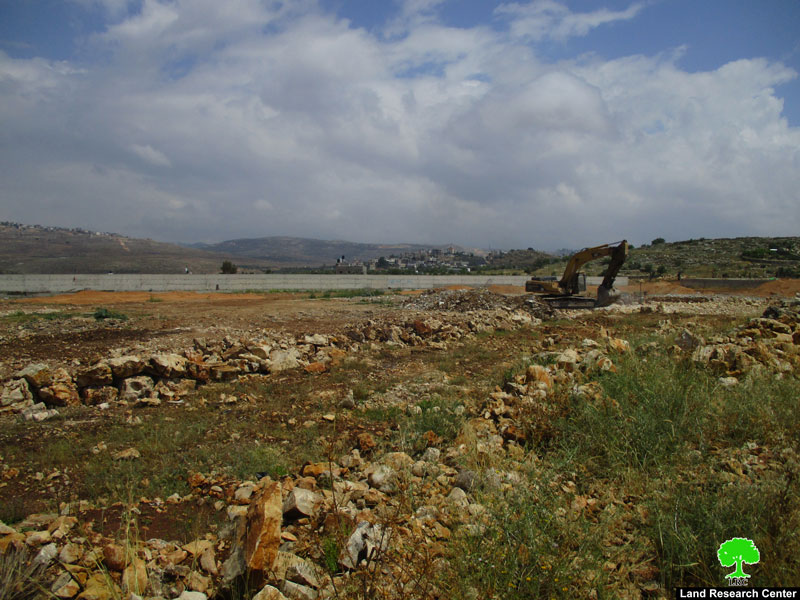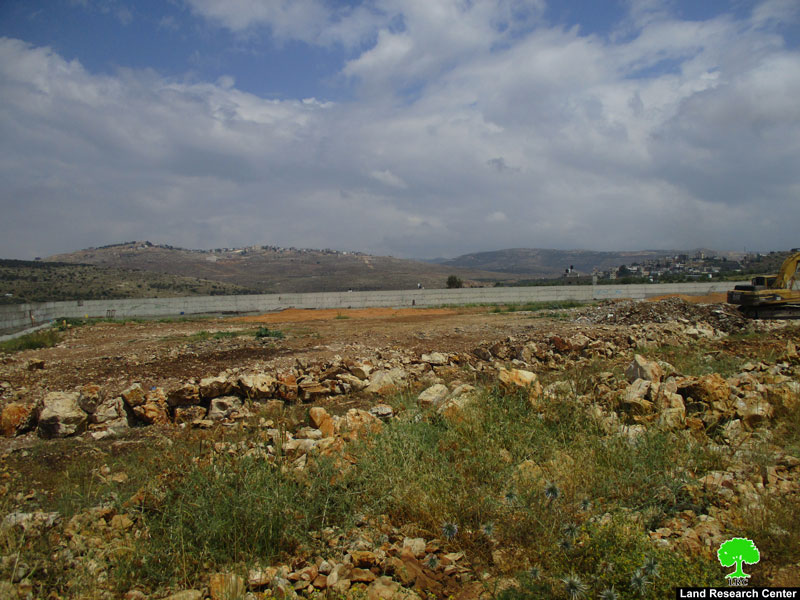 Shuqba is a small village located northwest Ramallah Governorate, 17 km away from the city of Ramallah,and 3.8 km away from the Green Line (the 1949 Armistice Line). The village occupies a total area of 13,109 dunums out of which 728 dunums (5.5%) constitutes the built up area. The village is home to 4,260 inhabitants (PCBS 2017)
Shuqba is surrounded by Al Lubban Al Gharbi and the Illegal Israeli settlement of 'Ofarim' from the north, the Israeli Apartheid Segregation Wall and Al Qibya Palestinian village from southwest, the Israeli bypass road No. 446 from the east, Al Shabtin Palestinian village from the south, and by the Palestinian village of Deir Abu Mash'al from the northeast.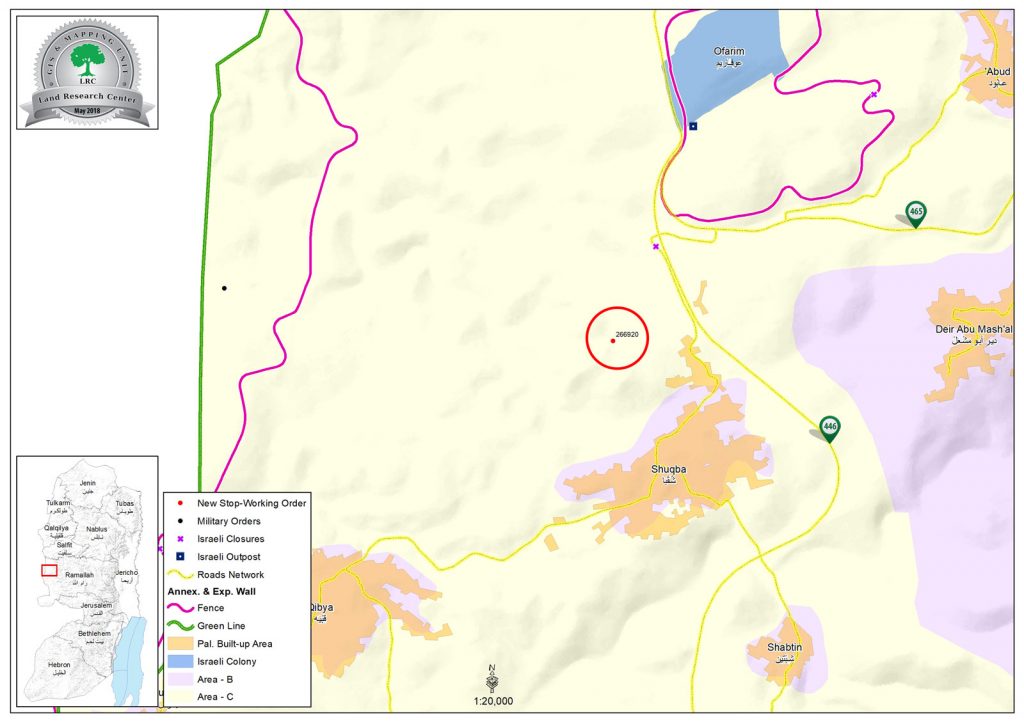 Prepared by
 The Land Research Center
LRC