Serving stop work orders on agricultural structures in the Tubas village of Bardala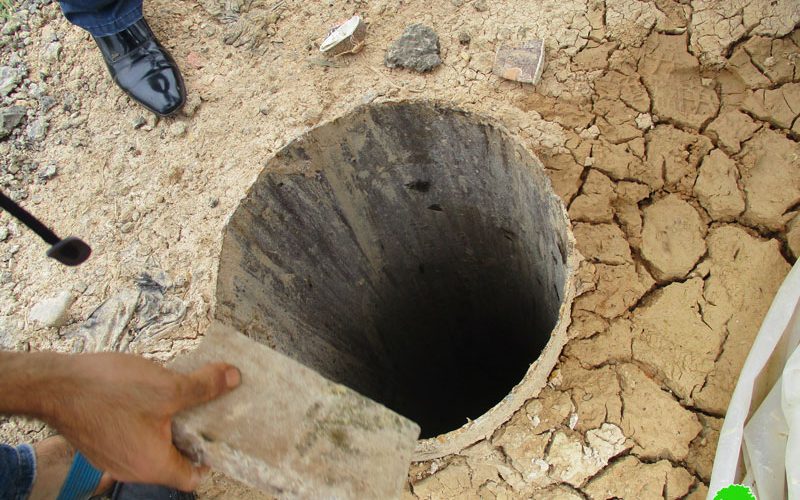 Violation: notifying structures of stop work
Location: Bardala/ Tubas governorate
Date: May 07, 2018
Perpetrators: the Planning Sub-Committee of the Israeli occupation
Victims: Sawafta family
Details:
On May 07, 2018, the so called Planning and Construction Committee- Israel Civil Administration raided Bardala village and served stop work orders on sheep barrack, agricultural room and water cistern under the pretext of unlicensed construction within area classified C according to Oslo Accords.
According to the military order, the owners were given until May 24, 2018 as a deadline to complete all licensing procedures. This comes in time with session of the Planning Committee in the so-called Beit El court to consider the legal status of the notified structures.
The following table shows information about the targeted structures:
Affected citizen

Family

Minors

Cost (NIS)

Nature of structure

Area\m2

No. of order

Photos

Mohammad Saleh Sawafta

7

2

45,000

Sheep barrack

Tin-roofed storage

240

203498

1

Mohammad Hussni Sawafta

9

1

12,000

Mobile room

Shed

45

45

203499

2

22,000

Artisan well

18 m (depth)

N/A

3
Source : Field observation- Department of Monitoring Israeli Violations- Land Research Center-2018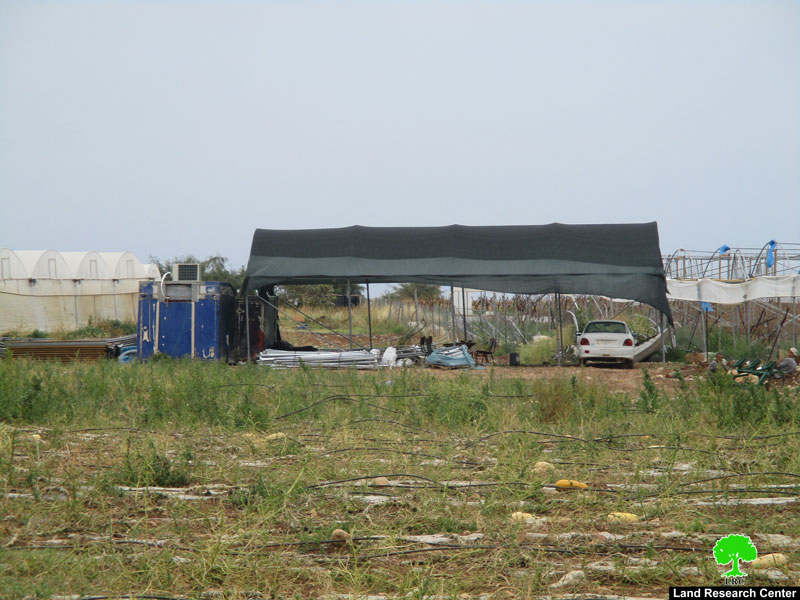 About Bardala
The village is situated 25 km to the north of Tubas. It is surrounded by the Green Line (north), Raba (west), Ain al Baeda (east) and Tubas (south).
It has a population of 2112 people according to a 2014 census. It's total area is 18329 dunum, 404 of which is built-up area.
The Israeli occupation devoured 252 dunums of its land to open the bypasses road #'90. It also confiscated 819 dunums to build the Separation Wall(8197 in length) and isolated 2100 dunums of Bardala land as a result.
According to Oslo Accords, 90% of the village is area C, i.e. under Israeli authority while only 5% is area B.
Area B (910 dunum)
Area C (16845 dunum)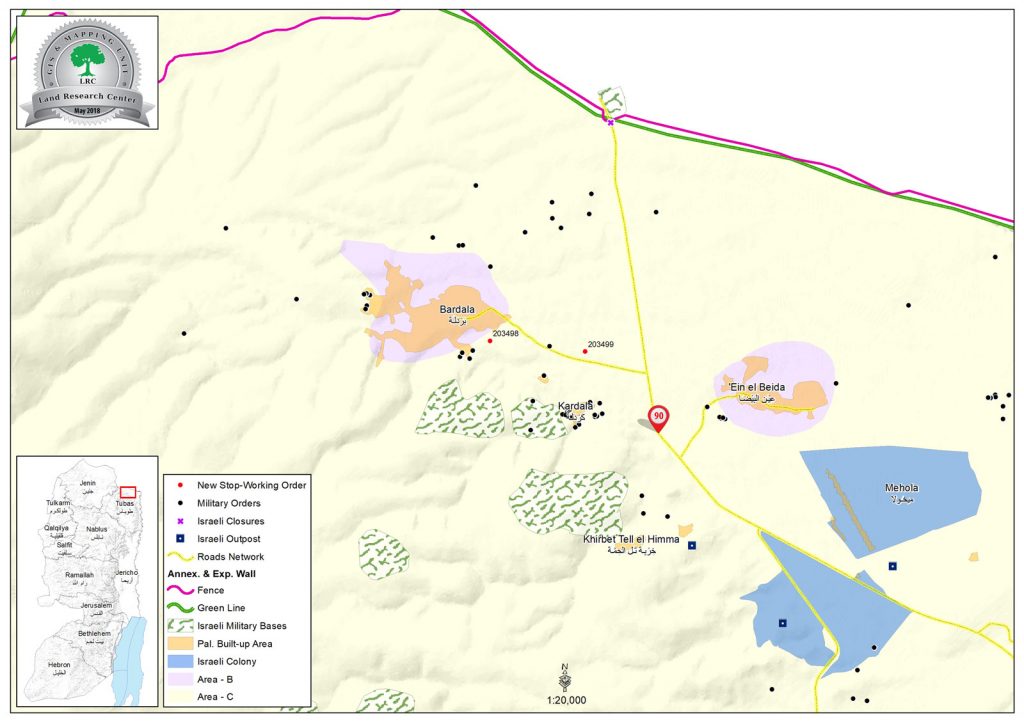 Prepared by
The Land Research Center
LRC