New colonial outpost in Al-Humra area-Hebron Governorate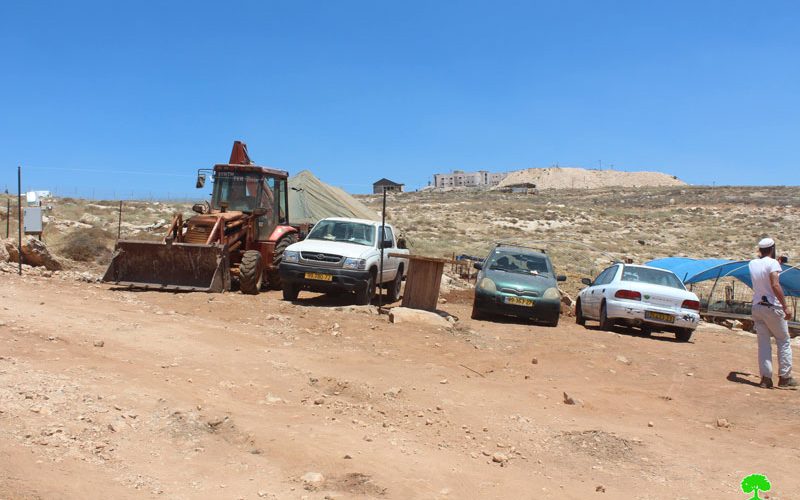 Violation: New colonial outpost.
Location: Al-Humra area- East Bein Naim- Hebron Governorate
Date: May -2018.
Perpetrator: "Bene Hevar" illegal Israeli settlement.
Victim: Farmer Isma'el Manasra.
Description:
South-East of "Bene Hevar" settlement, settlers built a new illegal outpost over confiscated lands from farmers east Bein Naim, the mentioned settlers opened a 500 meters road between "Bene Hevar" and a devoured land south-east from the settlement , brought a mobile caravan, tent, cattle barns and civil vehicles and placed them in the targeted land.
The devoured land belongs to farmer Isma'el Manasra from Bein Naim town, where settlers grabbed 20 dunums belong to Al-Manasra without any military orders.
Photos 1-3: the new colonial outpost.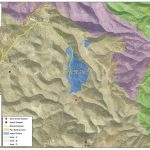 The new colonial outpost lies outside the borders of the Illegal colony"Bene Hevar". the Israeli occupation army closed the area and prohibited the owner Al-Manasra and Anti-colonization activists from entering the land, other than assaulting them, arresting some of them and handing them military orders state that the land is now a closed military zone.
The targeted land are used as postures by farmers in Bein Naim, settlers targeted the land since the beginning of 2018, and attacked Palestinian farmers who reached the area. After placing this new colonial outpost, it was supplied with electricity from "Pene Hevar" illegal settlement. Settlers now use the land as postures and continue their assaults against Bein Naim villagers.