Israeli colonists write racist graffiti and slash cars' tires in Qalqiliya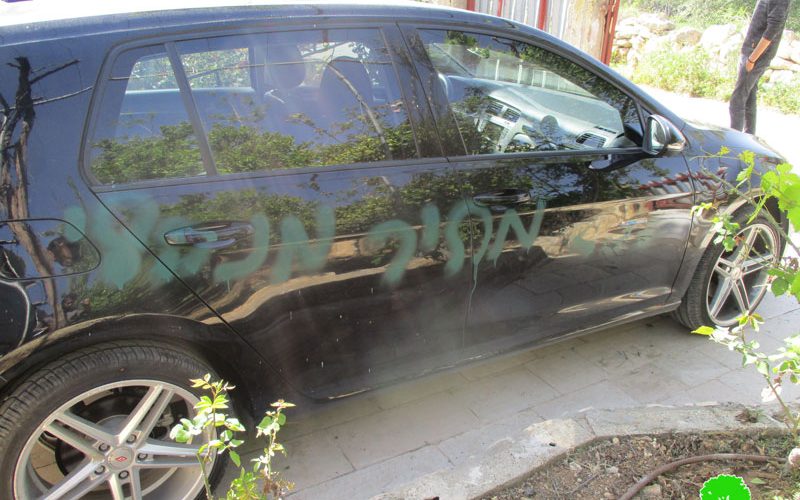 Violation: vandalizing acts
Location: Far'ata village
Date: April 04, 2018
Perpetrators: colonists of Givat Gil'ad
Victims: residents of the eastern neighborhood
Details:
On April 04, 2018, a group of fanatic colonists from Givat Gil'ad sneaked into the eastern neighborhood of Far'ata village, wrote racist graffiti on the walls of two houses and three cars and slashed the tires of five others before fleeing the scene.
One graffiti that translates " Enough hatred against Jews" was written on the houses of citizens Basel Salah and Haytham Salah.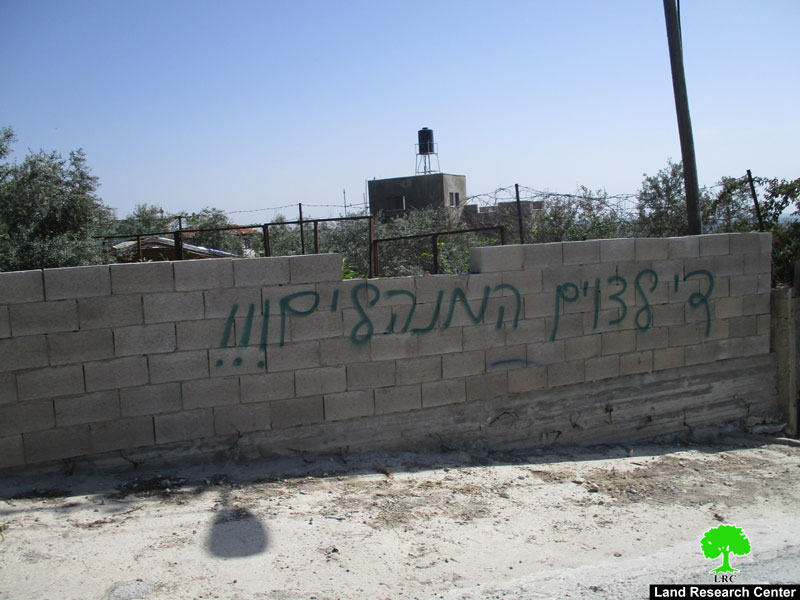 Photo 1: house of citizen Basel Salah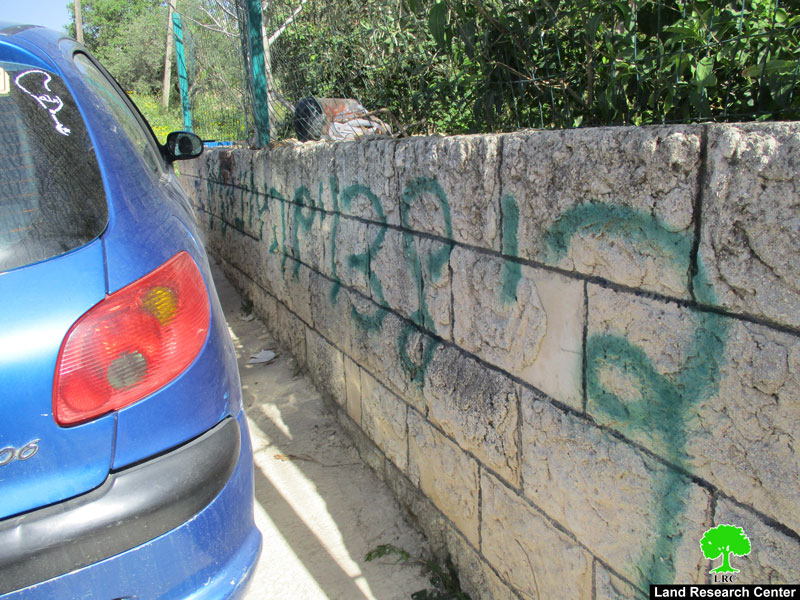 Photo 2: house of citizen Haytham Salah
Reportedly, the attacked cars belong to the following citizens:
Nisreen Shana'ah: her Volks Wagon car was dubbed with racist graffiti .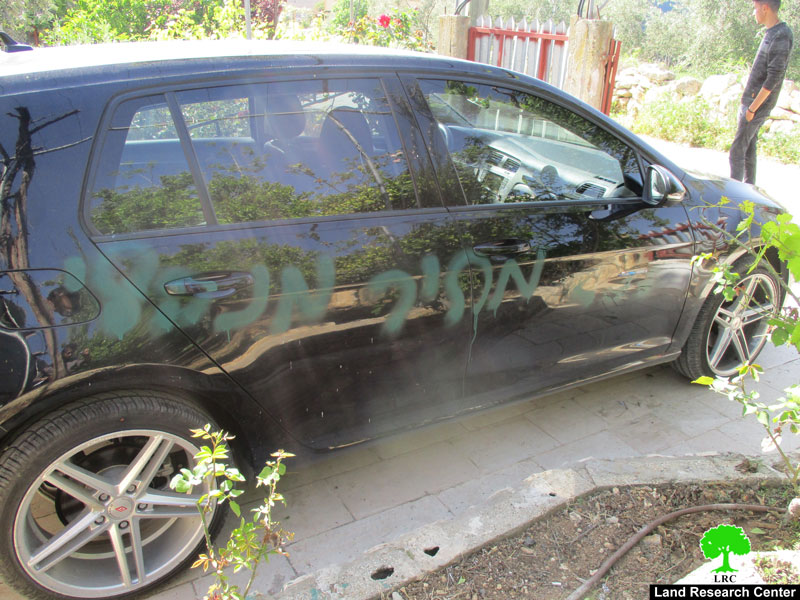 Photo 3: Nisreen's vehicle
Abdelrahman Salah: his Opel car got the four tires slashed.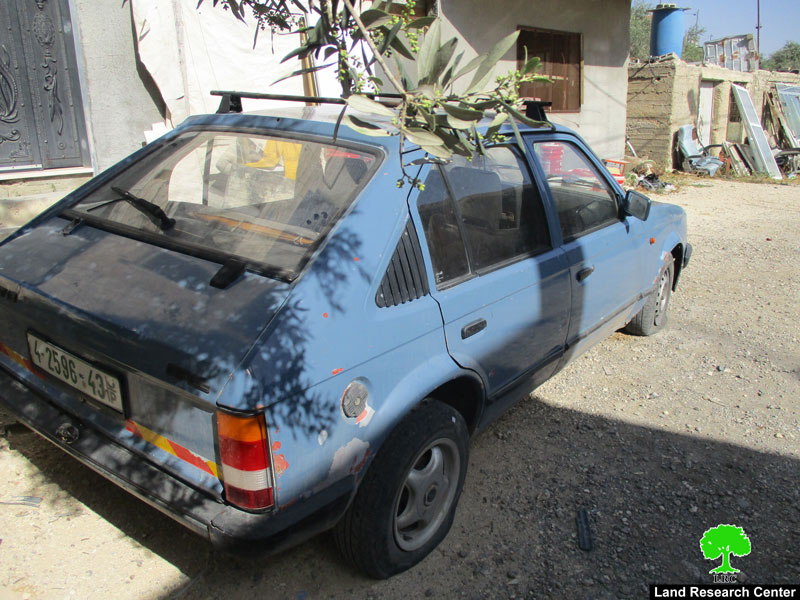 Photo 4: Abelrahman's vehicle
Haytham Salah: his Kia Sportage car got the four tires slashed.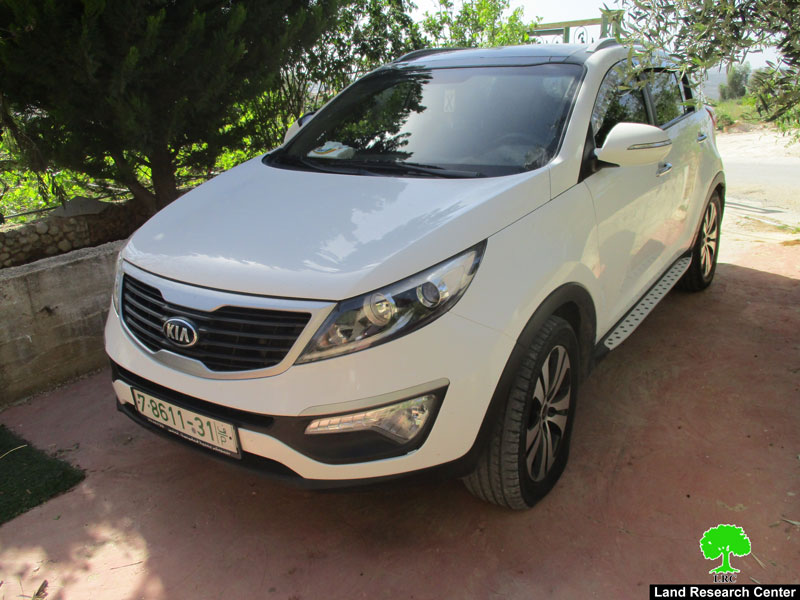 Photo 5: Haytham's vehicle
Mahmoud Suliman: he got his Mitsubishi Hunter car dubbed with racist graffiti and the four tires slashed .
Rebhi Tawil: his Seat Ibiza car was dubbed with racist graffiti.
Citizen Basel Salah said that after reviewing the surveillance cameras the attackers were three masked colonists. They parked their Israeli car next to the road leading to Havat Gil'ad colony and headed to the attack location. After the attack was done, they fled the area very quickly.
He also said that the affected informed the Palestinian District of Coordination and Liaison Office DCL. Israeli Police arrived at the scene and took testimonies of the affected. Reportedly, no actions were taken in that regard.
Havat Gilad in lines:
The colonists of Havat Gilad are the grandchildren of Zohar, one of the biggest colonists in the West Bank. They collaborate with Kiryat Arab' colonists to form gangs that attack farmers. 5 years ago, a number of colonists under the protection of the Israeli occupation army confiscated vast areas of (Tell, Sera, Far'ata, 'Immatin) villages to build an outpost that soon expanded to be Gilad Zohar farm. And along with its foundation, the suffering of people nearby began.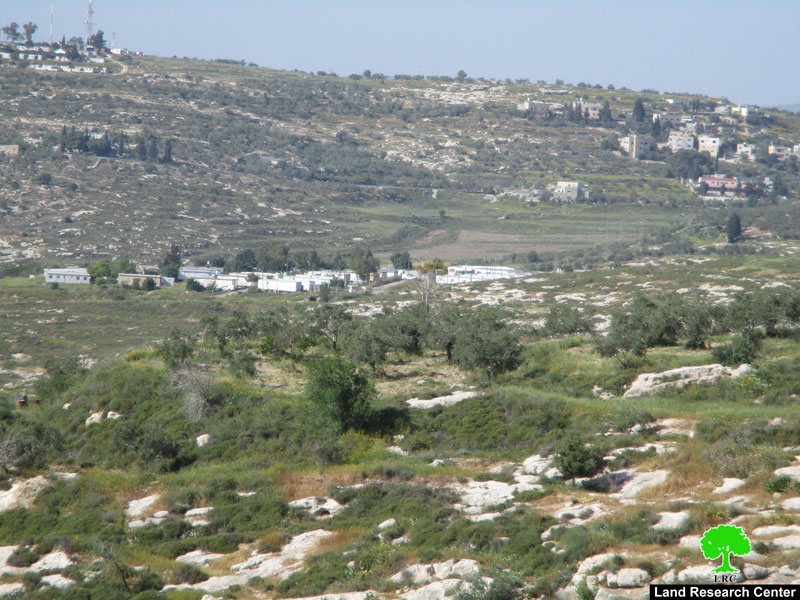 Photo 6: Havat Gil'ad outpost
About Far'ata:
It is located 20km east of Qalqiliya. The village is edged by Jit village from the north, and Immatin village from the west, Tel village from the east and Immatin from the south.
Far'ata's total population reaches up to 642 people until 2007 where the land area totals around 1675 dunums of which 84 dunums are built-up area.
The segregation wall(690m in length) destroyed and ravaged around 67 dunums as for its construction path.
The village lands are classified as area (B&C) according to Oslo Accords. Area classified B represent 90% where area classified C represents 10% of the total land area. The percentage in dunums is explained as follows:
1493 dunums are classified as area B
164 dunums are classified as area C
Prepared by
The Land Research Center
LRC