Demolition order of prisoner Ahmad Qamba'a home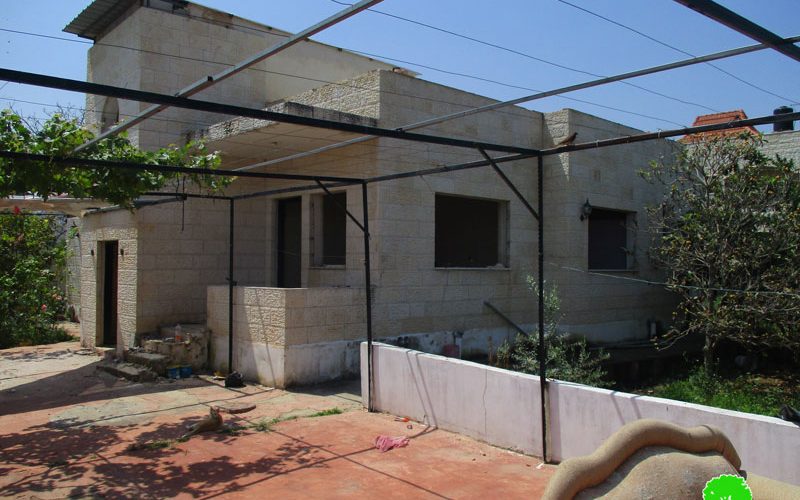 Violation: demolition orders
Date: April 10 2018.
Location: Jenin city.
Perpetrators: The Israeli occupation army.
Victim: family of prisoner Ahmad Qamba'a.
Description:
The Israeli occupation Supreme Court issued a demolition orders on house of prisoner Ahmad Qamba'a in Jenin city carrying out commander of the Israeli army recommendations. Ahmad Qamba'a (21 years) is kept in the Israeli prisons on the pretext of security.
The targeted home lies in Jenin city level land area, it consists of one floor (160 m2) , on an agricultural land with an area of (800 m2) It is a family home of 8 members ,2 of them are children.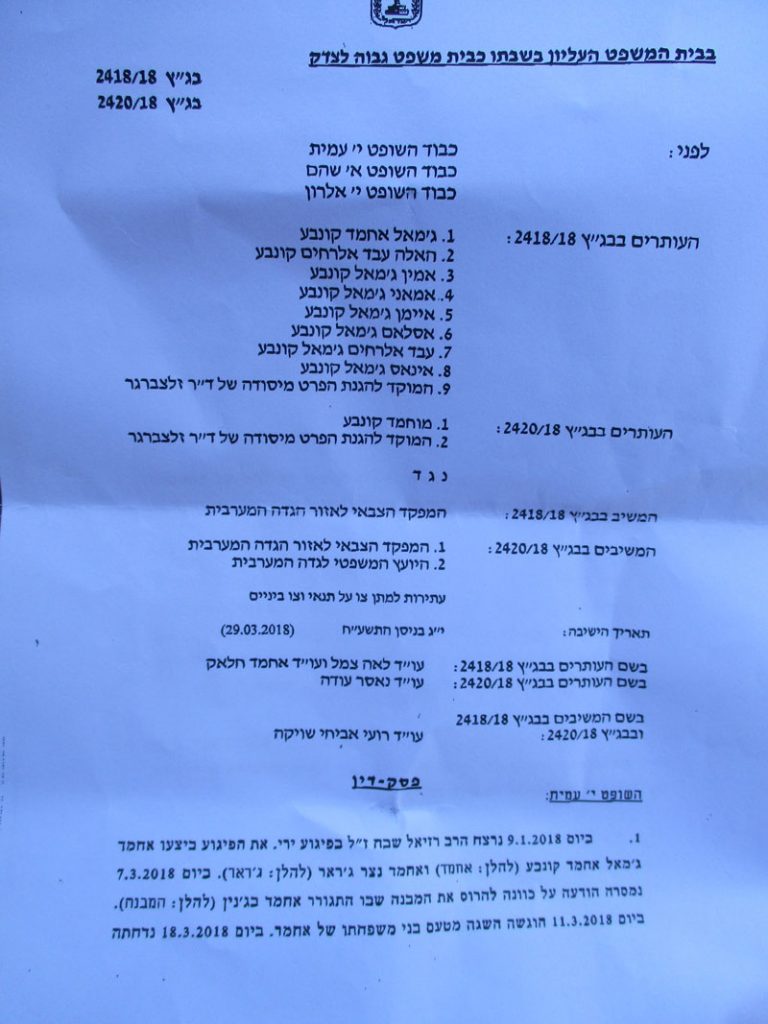 Photo 1: The supreme court order.
Political detinee Jamal Qamba'a (53 years) told LRC observer:
"After arresting my son Ahmad and questioning him we received a demolition order for our family home on the pretext of security, We immediately filed an objection in the Israeli court of "Beit El" , in March 12 they informed us that our objection was refused , then we filed a petition to the Israeli supreme court through an Israeli human rights organization, We applied all the necessary papers, after 3 sessions The occupation army commander recommended to demolish the house in April 17 , the order mentions specifically that the House will be exploded using Dynamite."
Qamba'a added that demolishing the home will make my 8 members family homeless, the occupation had recently demolished 4 houses, one of them is House of Martyr Ahmad Jarar in January 18 / 2018, which caused the eviction of 3 families (17 members, 4 of them are children)
LRC observes that the occupation demolition policy is a collective punishment practiced against families of martyrs and prisoners. The occupation claims that these are policies to stop Palestinians from practicing any sort of resistance against the occupation or illegal settlers. On the other hand, settlers commit crimes constantly against Palestinians, like burning Ad-Dawabsha family, and run over Palestinian women and children with their cars especially in areas close to the settlements, cutting and uprooting thousands of trees yearly other than stealing lands for colonial expansion, all these assaults are protected by the Israeli army , while Palestinians who try to defend their properties and children are subjected of solo and collective punishments, Israeli occupation even unjustifiably accuse Palestinians of resistance in case they needed to demolish their homes for their colonial projects.
Prepared by
 The Land Research Center
LRC