Demolition of an under-construction home in Jibiya north Ramallah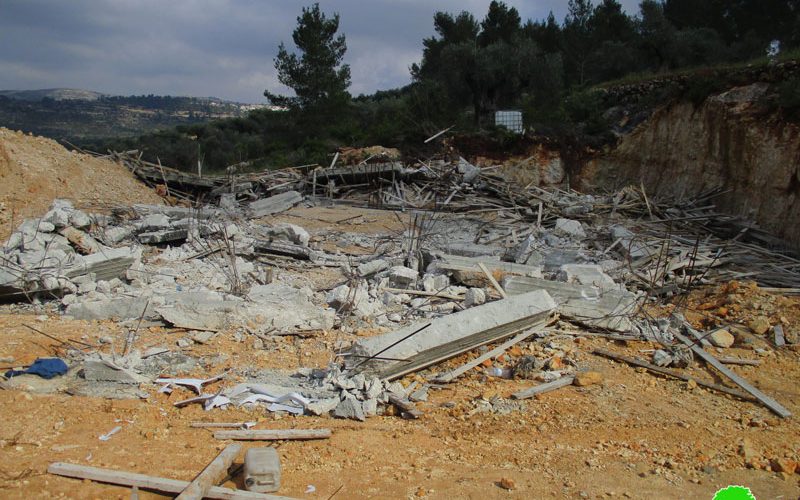 Violation: demolition of an under construction home
Location:  Jibiya village / Ramallah
Date: April 10, 2018
Perpetrators:  Israel occupation building and construction unit.
Victims:  Citizen Hjazi Edeli.
The Israeli occupation forces on April 10, 2018 broke into Jibiya village, north Ramallah, and carried out demolishing an under-construction house that was supposed to have an area of 110m2. The occupation claims that the house was built without getting proper permits in area C according to Oslo agreement. Noteworthy, the targeted house lies about 3 kilometers away from "Halmish" settlement.
Mustafa Abu Zeiad head of rural council in Jibiya told LRC observer: "The targeted house lies in a Chaparral targeted by the occupation.  illegal settlers of "Halmish" organize  group and family trips to the area"
He added: "Hjazi Edeli started building the targeted house last march, the occupation claims serving military orders to the owner before carrying out the demolition but there is no prove"
Photo 1-3: The remains of the demolished house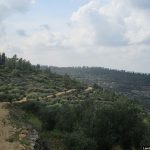 Photo 4: Jibiya Chaparral
Jibiya lies 11 air suspended kilometers from Ramallah, and surrounded by Um Safa (north and east) , Kubar (south and west) , Berham (east).
Jibiya has a total area of 1646 dunums, 846 of them are B areas, 800 C areas according to  Oslo agreement, Jibiya has a built up area of 41 dunums that are not enough for its residents.
Jibiya has a population of 139 people in 2007 census in number of families : Abu Ziad, Afana , An-Najab , Abdul-Jawad ,Shalash and Hamd.
 Legal Feedback:
International Conventions and agreements pertaining to house and residents demolition:
 The Universal Declaration of Human Rights:
Article 17: " (1) Everyone has the right to own property alone as well as in association with others.
(2) No one shall be arbitrarily deprived of his property."
The 1907 the Hague Convention
 Article 23: " In addition to the prohibitions provided by special Conventions, it is especially forbidden to destroy or seize the enemy's property, unless such destruction or seizure be imperatively demanded by the necessities of war."
The Geneva Fourth convention
Article 53: "  Any destruction by the Occupying Power of real or personal property belonging individually or collectively to private persons, or to the State, or to other public authorities, or to social or cooperative organizations, is prohibited, except where such destruction is rendered absolutely necessary by military operations."
The International Covenant on Economic, Social and Cultural Rights:
Article 11.1 states: "The States Parties to the present Covenant recognize the right of everyone to an adequate standard of living for himself and his family, including adequate food, clothing and housing, and to the continuous improvement of living conditions. The States Parties will take appropriate steps to ensure the realization of this right, recognizing to this effect the essential importance of international co-operation based on free consent".