Israeli forces pump cement into the residence of Prisoner Yusif Kmail in Qabatiya / Jenin governorate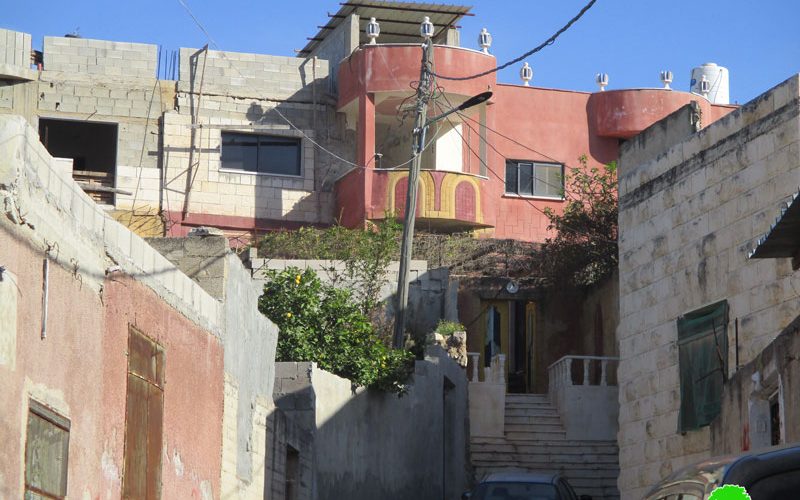 Violation: Pumping cement into a house.
Location: Qabatiya town – south Jenin Governorate.
Date: March 13 -2018.
Perpetrator: The Israeli occupation army.
Victim: Family of prisoner Yusif Kmail.
Description:
Israeli forces in March 13, 2018 raided the area of Qabatiya and broke Yusif Kmail's family residence. The targeted structure consists of 2 floors and 4 apartments (145 m2 for each) , inhabited by 4 families:
Yusif's brother Mustafa Kmail that consists of 4 members, 2 of them are children.
Yusif's brother Mohammad Kmail that consists of 4 members, 2 of them are children.
Yusif's brother Ahmad Kmail that consists of 2 members.
Father of the prisoner Khalid Kmail (59 years) told LRC observer:
"About 1:00 am , members from the Israeli occupation forces, wearing black painting on their faces, raided our building, terrorized us and forced us using weapon to get together in one room, then pumped cement inside Yusif's room, smashed some of our furniture before they withdrew".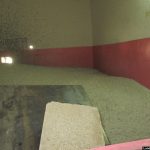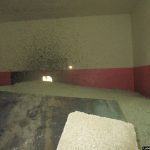 Photos 1-2: The cement that was pumped in the targeted room.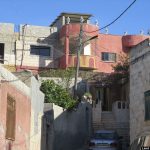 Photo 3: The targeted building.
Noteworthy, the occupation forces had served demolition military order to the family, but after the submitted plea through a human rights organization, the Israeli Supreme Court passed a decree to fill only the prisoner's room with cement (16 m2).
Noteworthy, The Israeli occupation forces demolished 4 homes in Qabatiya under security claims, one of them belongs to prisoner Zaid Abu Al-Rub in December 2 -2017, other 3 houses were demolished in April of 2016 belong to Najeh Zakarna, Najeh Abu Al-Rub and Ahmad Kmail.
Despite the fact that home demolition is illegal, Israel Supreme Court always rules in favor of such demolition. This reflects that the occupation prosecution is an implementation tool in the hands of the occupation.
It should be marked that the order was issued in reference to the British Emergency Law for the year 1945, taking into consideration that this law was abolished. "Confiscation and demolition" according to article 119 of the law indicates that it is not allowed to re-construct in the demolition location.
The Israeli occupation authorities made sure to extend the validity of the British law to use it against Palestinians.
Land Research Center sees Israeli practices and measures as a collective punishment against the families of martyrs and prisoners.  The occupation seeks to traumatize and humiliate Palestinian families through such practices.
The Israeli government claims such orders to be deterrent for Palestinians who carry out stabbing attacks. Such attacks come in response for colonists' attacks on Palestinians, the latest of which was represented in torching a family alive, not mentioning running over kids and women,  attacks on trees (torching , cutting down, robbing) and lands confiscation.