Demolition of an agricultural Barracks in Kafr Malik town / Ramallah governorate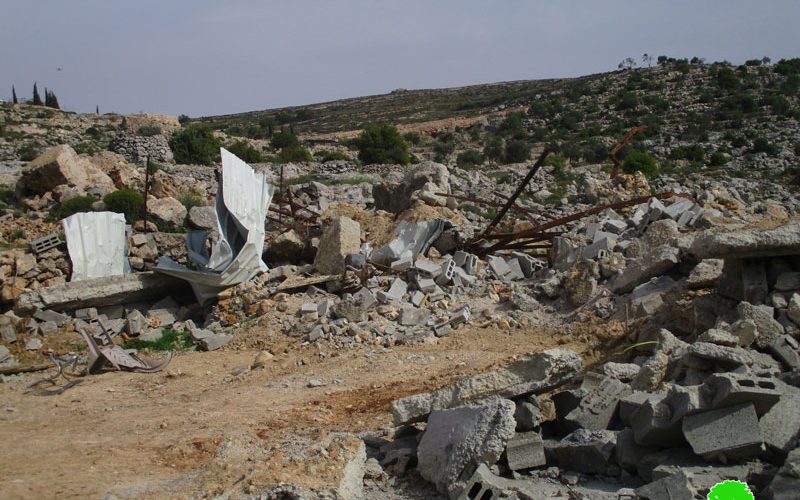 Violation: Demolition of an agricultural barracks.
Location:  Ein Samiya- Kafr Malik – Ramallah governorate.
Date:  March 22 , 2018
Perpetrators: Israel occupation army
Victims:  Farmer Misleh Al-Ghneimat
Details:
Israeli Occupation Forces demolished on March 22, 2018 an agricultural barracks owned by farmer Misleh Al-Ghneimat, Ramallah governorate .Field observation shows that the targeted barracks is built of bricks and zinc ceiling (45 m2),used for cattle breeding, was constructed 3 years ago and caused 12575 $.
Affected farmer Al-Ghneimat(35) told LRC observer:
"I work in animal husbandry to support my 5 members family (3 of them are children), after finishing building the barracks I received a military order from the so called Organizing committee in April 2015 on the pretext of building without permission, then I commenced pursuing a  permission through a human rights institution in the area, in the beginning of January I received a military order , it said that they refuse to give me a  permission, and I have 7 days to object on the demolition order, I was persistent to stay in the barracks and stop the demolition"
In the morning hours of Thursday , The Israeli occupation army broke into the location , and gave me 10 minutes to take out what I could  before they carried out completely destroying the barracks along with a water tank (capacity : one and a half) and 3 feeders.
Photo 1-3: The targeted barracks.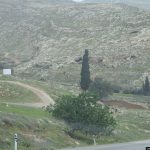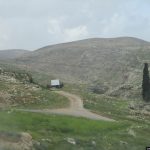 Photo 4+5: Ein Samiya area (targeted by the occupation)
Ein Samiya area is targeted by Israeli violations, Majdi Ma'adi, head of rural council in ein Samiya told LRC observer:
"Ein Samiya is a historical site and consists sites of archaeology from the Romanian , Ottoman  and many other eras, Eis Samiya  floats over number of artesian wells provide water for Ramallah , Al Bireh and surrounding Palestinian communities
After Oslo agreement, the occupation had declared Ein Samiya as area C. since then, Israelis committed several assaults against farmers and resident of Ein Samiya. Noteworthy, the area contain several outposts inhabited by radical religious illegal settlers"
About Kfar Malik[1]:
It is located 17km to the north east of Ramallah city. It extends from the east towards Al-Auja River. The village is edged by Al-Mazra'a Al-Sharqiya from the west, the villages of Al-Mugheer and Abu Falah from the north, and Deir Jarir and Al-Tayba from the south. Kfar Malik accommodates the third highest mountain in the West Bank that is of 1017m in elevation.
The village totals 54,000 dunums in area, of which 2860 dunums are the built-up area. Noteworthy, 30% of the village's lands are confiscated on the claim "Military Purposes". Kfar Malik have an area of 3600 people.There are several sites of archaeological interest in the village from (Canaan, Arameans, Hittites, Hebrews, Byzantines, Rumanians and Muslims)  , including  the judge's house, an ancient mill, Samiya spring, the remains of an old palace, and the remains of an ancient church.
[1] GIS-LRC