Israeli Occupation Forces notify agricultural barrack in Tubas governorate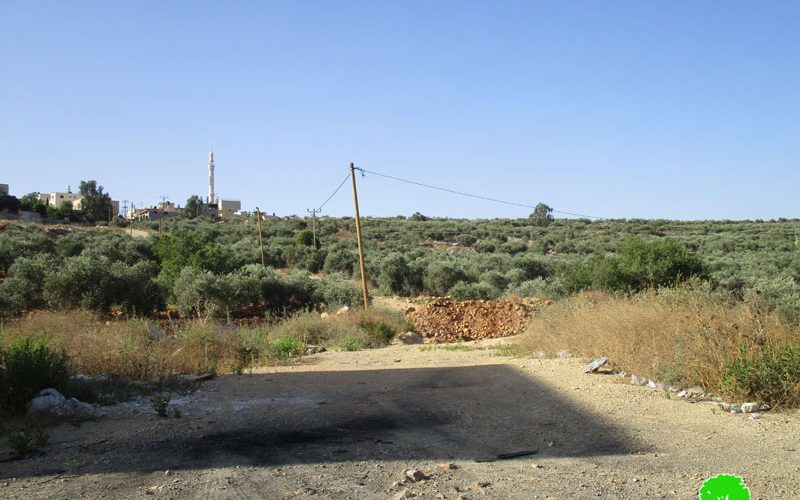 Violation: serving stop-work order
Location: Bardala village- Tubas
Date: February 28, 2017
Perpetrators: Planning and Construction Committee- Israel Civil Administration
Victims: farmer Inad Sawafta
Details:
On February 28, 2017, the so called Planning Committee of the Civil Administration served stop work orders on agricultural barrack owned by two resident from Inad Sawafta Bardala, east Tubas governorate under the pretext of unlicensed construction within area classified C according to Oslo Accords.Noteworthy, the targeted barracks is of 90m2 in area and is used to store fodder.
According to the military order, the owner was given until March 23, 2017 as final date to complete all licensing procedures. This comes in time with session of the Planning Committee in the so-called Beit El court to consider the legal status of the notified structure.
t should be noted that Sawafta is the head of eleven member family including three children. His barrack was established one and half year ago to be used for agricultural ends.
The military order number 203686 of Stop-Work
Photo2 +1: the targeted barrack
About Bardala
The village is situated 25 km to the north of Tubas. It is surrounded by the Green Line (north), Raba (west), Ain al Baeda (east) and Tubas (south).
It has a population of 2112 people according to a 2014 census. It's total area is 18329 dunum, 404 of which is built-up area.
The Israeli occupation devoured 252 dunums of its land to open the bypasses road #'90. It also confiscated 819 dunums to build the Separation Wall(8197 in length) and isolated 2100 dunums of Bardala land as a result.
According to Oslo Accords, 90% of the village is area C, i.e. under Israeli authority while only 5% is area B.
Area B (910 dunum)
Area C (16845 dunum)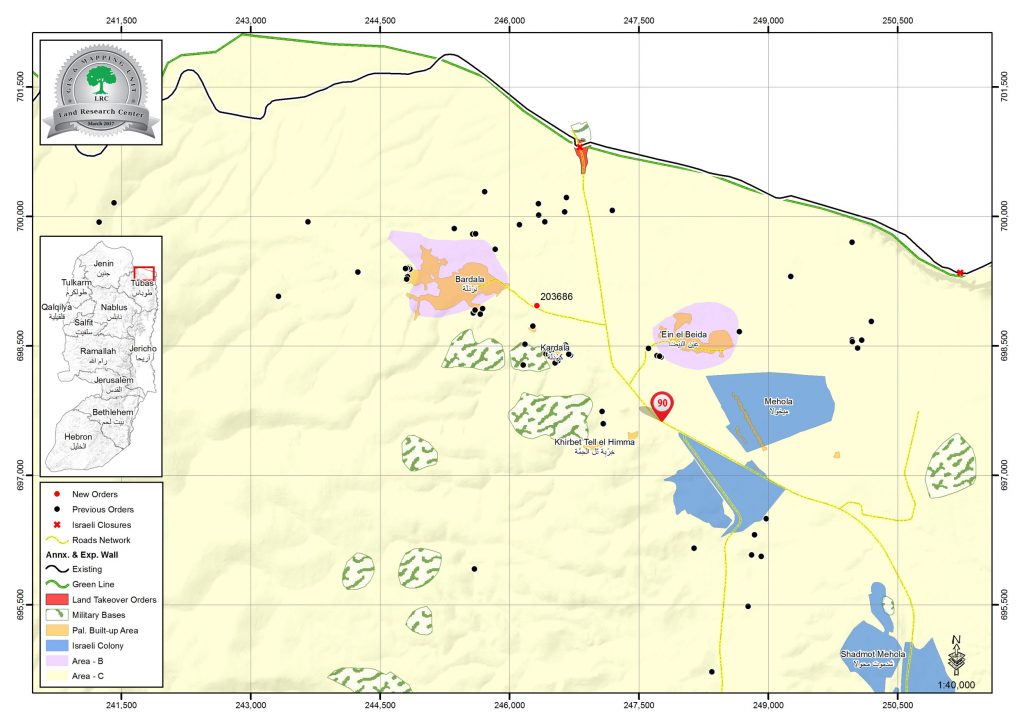 اعداد: