Israeli Occupation Forces demolish structures and ravage lands in Hebron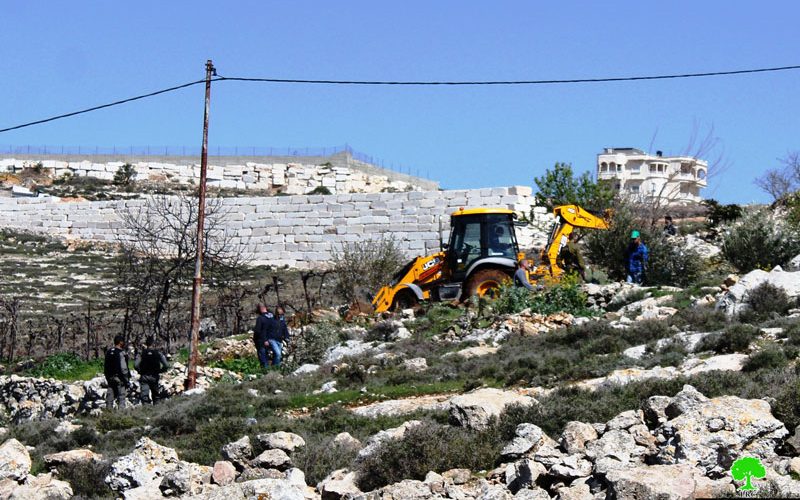 Violation: ravaging and demolition acts
Location: Al-Buq'a area
Date: February 21, 2018
Perpetrators: Israeli Occupation Forces
Victims: citizen Atta Jaber
Details:
Israeli Occupation Forces ravaged on February 21, 2018 some lands belonging to citizen Atta Jaber in Al-Buq'a area, east Hebron governorate. Reportedly, a massive force from Israel Border Police, Israel Civil Administration and army troops raided the area and carried out the attacks. The force uprooted several trees and demolished a retaining wall in addition to the well founded in the parcel. Accompanying workers cut down trees from the land, loaded them to trucks and moved them to unidentified destination.
Signs of the vandalization caused by the attack
It is reported that Israeli Occupation Forces sabotaged an area of four dunums owned by citizen Jaber. Noteworthy, the land is planted with several trees and field crops and is source of income for the citizen's six member family including two children.
Due to the attack, the following damages were reported:
1. Demolition of 100m3 water well. It was established ten years ago.
2. Demolition of 300 meters of retaining wall surrounding the parcel.
3. Uprooting and confiscating fifteen olive trees aging 15 years.
4. Uprooting and confiscating fifteen almond trees aging 20 years.
5. Uprooting three citrus trees
6. Uprooting three pomegranates trees
7. Uprooting one berry tree
8. Uprooting one apple tree
9. Uprooting one pine tree
10. Ravaging one dunum plot planted with seasonal crops
Photos 11-13: previous photos posted on Facebook for the trees of citizen Jaber
The wife of the affected citizen, Mrs. Rudeina Jaber, told Land Research Center the following: "We designed this home garden from the scratch, we collected earth from nearby areas and built retaining walls. We then planted it with fruitful trees and other vegetables; it was our source of income". Reportedly, the daughter of the affected, Lara (14), cried out of shock to see the land ravaged by the occupation dozers.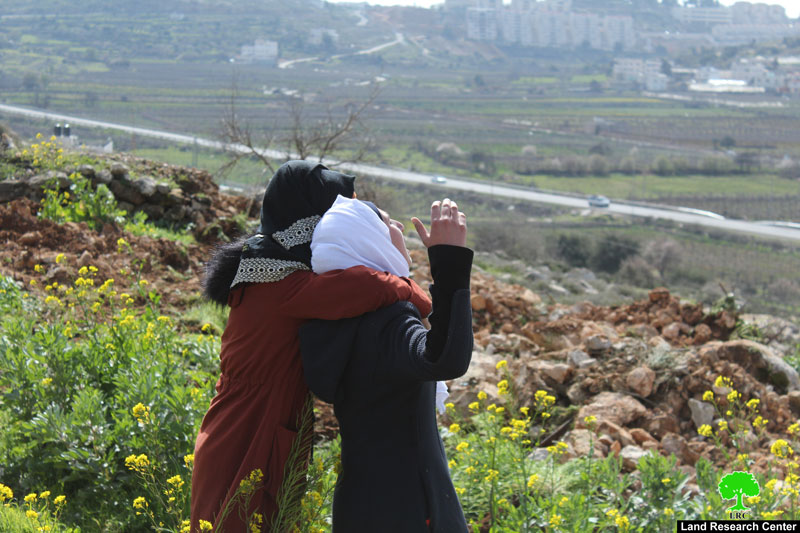 Photo 14: Lara crying for their ravaged land
The area of Al-Buq'a is known for its fertile lands and is famous for grapes cultivation. It should be marked that the colonies of Kiryat Arbaa and Kharsine are located on lands from Al-Buq'a area. Colonists of the aforementioned often carry out attacks on AL-Buq'a area and farmers.
Prepared by
The Land Research Center
LRC