Israeli colonists' assaults and violations in Old City of Hebron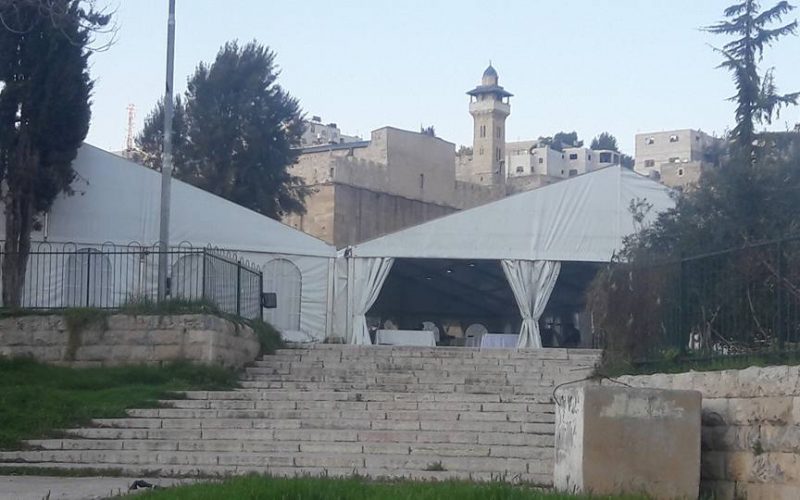 Violation: assaults and violations
Location: Old City- Hebron
Date: February- March 2018
Victims: residents of Hebron
Details:
On February 26, 2018, some colonists set up a caravan on a parcel of land belonging to AL-Kayyal family in the area of old vegetable market in Hebron, where a new Israeli outpost was established in 2016.Reportedly, the caravan has some writings on it that translate "Hebron Information Center". It is believed that the caravan will be used to give information and directions to visiting colonists coming to Hebron city.
It is worth mentioning that such practices are carried out by colonists for the sake of taking over more area and places in Old City of Hebron and harass residents of the area to push them out.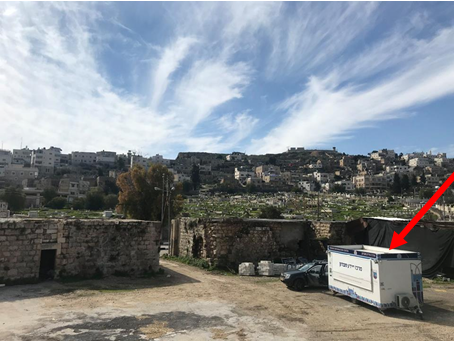 The recently placed caravan( photo credit: Hebron Rehabilitation Committee)
On March 01, 2018, colonists of the Old City implemented some reveling activities in the area of Tal Rmeida on the occasion of Purim festival. Reportedly, the colonists broke into Tal Rmeida neighborhood and wandered the place after Israeli Occupation Forces secured closure and banned Palestinian from movement there.
On March 09, 2018, colonists set up some huge tents in the Abraham Mosque compound in a step to impose control and domination on the area.
The recently set up tents (photo credit: Raed Abu Rumaila)
Located in the center of Hebron — one of the largest cities in the occupied West Bank — the Old City was divided into Palestinian and Israeli-controlled areas, known as H1 and H2, following the Abraham Mosque massacre.
Some 800 notoriously aggressive Israeli colonists now live under the protection of the Israeli military in the Old City, surrounded by more than 30,000 Palestinians.
Palestinian residents of the Old City face a large Israeli military presence on a daily basis, with at least 20 checkpoints set up at the entrances of many streets, as well as the entrance of the Ibrahimi Mosque itself.
colonists roam freely in the area of Hebron which is under full Israeli military control, while Palestinians are subjected to severe movement restrictions, including segregated roads, and violence and harassment by soldiers and colonists alike.
It is believed that the colonists of Hebron intend to link Hebron colonies to each other. The six colonies are:
Gutknecht outpost: it is founded in the periphery of the Abraham Mosque
Abraham Aveno outpost
Beit Hadasa outpost
Beit Romano outpost
Beit Hashisha outpost
Ramti Shai outpost
Prepared by
The Land Research Center
LRC