Israel Supreme Court rules "immediate demolition" of seven structures in Hebron village of Susiya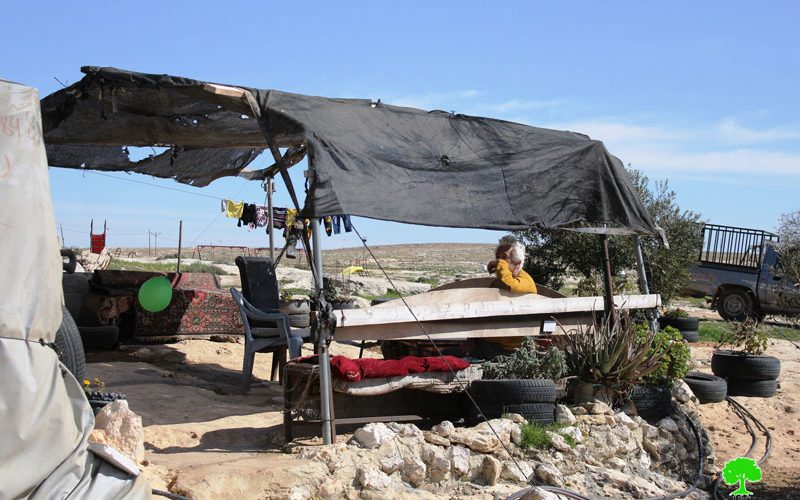 Israel Supreme Court ruled on February 01, 2018 the immediate demolition of seven agricultural and residential structures in Susiya village, south Yatta town in Hebron governorate.
Reportedly, the decision was made in response to a plea submitted in 2017. At time, residents of the area submitted a plea to halt an order that targeted 40% of the village's structures. The court claimed that the structure were built after a "demolition freeze" order that was issued in 2012.
Noteworthy, owners of the targeted houses live in constant fear. The only change they added to the already established houses was some shade cloth. Reportedly, Israeli Occupation Forces justify demolition on claims such like adding changes to structures previously notified of stop-work or demolition.
It is noteworthy that the Supreme Court also issued an order to freeze the demolition of another seven structures in the area.
The structures notified of immediate demolition belong to the following citizens:
Citizen Mohammad Meghnim:
Sheep tent (80m2)
Tin-roofed room (30m2)
Outdoor toilet (3m2) gifted by aid organization
Cistern (2m3) gifted by aid organization
Photos 1-3: structures of Mohammad Meghnim
Citizen Azzam Nawaj'a :
Fodder tent (60m2)
Residential tent (30m2) that is home for six members including a child
Photos 4+5: structures of citizen Azzam Nawaj'a
Citizen Muhsen Nawaj'a who suffers cancer and is the supporter of a seven member family including four children:
Kitchen tent (20m2)
Residential tent (60m2)
Stone and clay structure roofed with shade cloth (40m2) used for sheep
Photos 6+8: structures of citizen Muhsen Nawaj'a
It is reported that the demolition threat came in synchronization with the winter season, a thing that the occupation intends to inflict as much harm on Palestinians as possible.
It is noteworthy that Susiya village council submitted in 2012 a master plan for the village for a total area of 500 dunums but the Israeli Occupation Authorities refused it.
The recently notified structures are reported located within the proposed master plan.
Photo 9: Susiya colony that is expanding at expense of Palestinian lands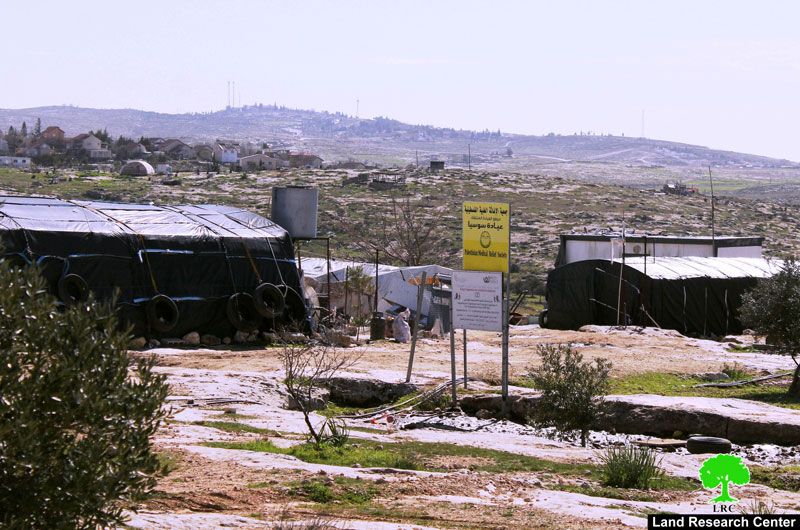 Prepared by
The Land Research Center
LRC