The occupation targets a mosque in Al-Mufqara/south Hebron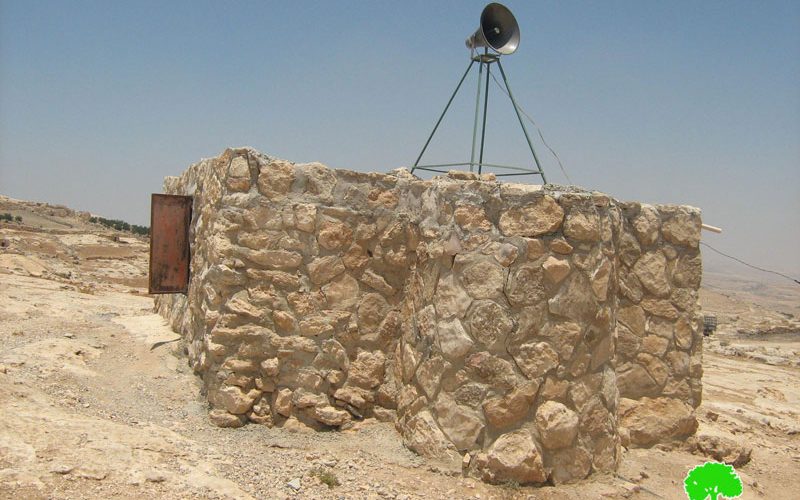 Violation: Stop work order.
Date: January -14-2018.
Location: Al-Mufqara- Yatta – Hebron governorate.
Perpetrator: Israeli civil administration.
Victim: Villagers of Al-Mufqara.
Description
January 14, The Israeli occupation authorities halt the work on mosque construction for the third time in a raw, an eyewitness said that a vehicle from the Israeli civil administration reached the location, an officer showed up, wrote a military order , stock it on the wall, took picture of it before they left the location.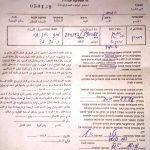 Photo1: stop work military order.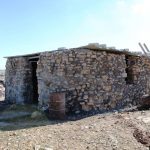 Photo 2: The Mosque
The military order number (050139) said that the building was built before getting proper license, and set February 1 as the date of the subcommittee session in "Beit El" to decide the fate of the mosque, which is reported to have an area of 30 m2 and built of masonry, the mosque is still under construction.
Noteworthy, The occupation demolished the house on November 24 -2011, Villagers of Al-Mufqara rebuilt it but the occupation demolished it again in December 4 /2012, in 2017 they started rebuilding it for the third time, once they finished the occupation delivered military orders to stop the building process.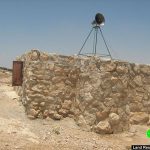 Photo 3: The mosque in 2003
Photos 4+5: The mosque in 2012
The occupation authorities target Al-Mufqara (150) people, with demolition and military orders, most buildings of the town received demolition military order, at the same time Israeli settlements are expanding on the town's land.