Stop-work order in the Hebron town of Yatta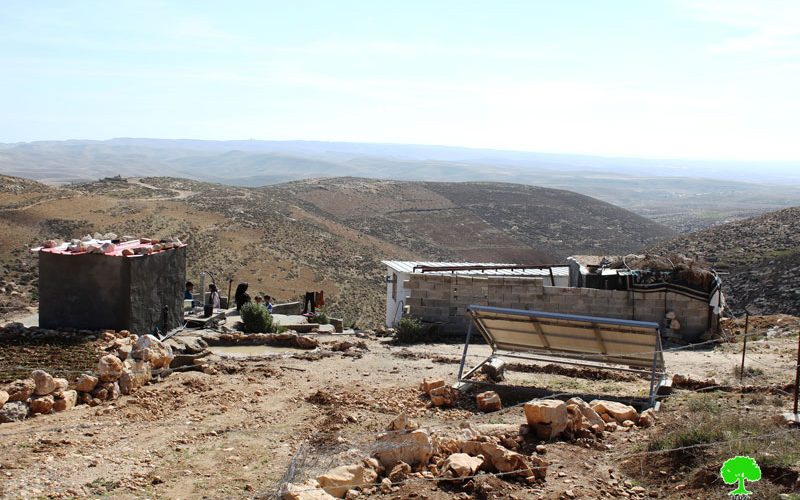 Violation: serving stop-work order
Location: Khallet Al-Dubbae- Yatta town
Date: January 14, 2018
Perpetrators: Israel Civil Administration
Victims: citizen Mohammad Dababseh
Details:
The Israeli occupation authorities handed out ,on January 14, 2018, citizen Mohammad Dababseh a" stop-work" notice for his a residence in Khallet Al-Dubbae , east Yatta town in Hebron governorate Wife of the affected citizen confirmed that a vehicle relative to Israel Civil Administration raided the area, hanged the orders on the targeted house and took photos of the location before the force had left.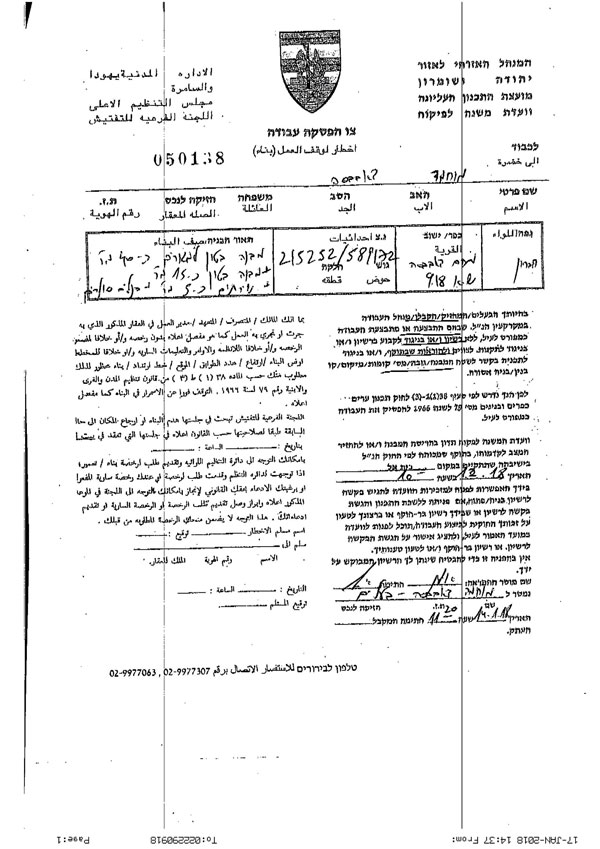 Photo 1: the targeted structure of citizen Mohammad Dababseh
The military order mentioned that the structures were "unlicensed" and compelled immediate termination of work. February 01, 2018 was assigned as the so-called Planning Committee hearing session in the court of Beit El to consider the legal status of the notified structures.
It should be noted that Israel's policy of home demolition starts with the issuance of stop-work orders, taking into consideration that Israel Civil Administration never grant building permits in area classified C for Palestinians even if they applied for them.
The targeted structures in Khallet Al-Dubbae are made of cement blocks and roofed by metal slabs. They were gifted by ACF aid organization . The following table shows information about the affected properties:
| | | | | |
| --- | --- | --- | --- | --- |
| No. | Affected structure | Area\m2 | Year of construction | Remarks |
| 1 | Tin-roofed residence | 40 | 2017 | Gifted by ACF aid organization |
| 2 | Tin-roofed room | 20 | 2017 | Gifted by ACF aid organization |
| 3 | Solar panels | Three units | 2017 | Gifted by Commit Me organization |
| 4 | Storage unit for batteries | 9 | 2017 | Gifted by Commit Me organization |
It is reported that some of the targeted structures are inhabited by the citizen's thirteen member family including five children.
Photos 2-5: view of the targeted structures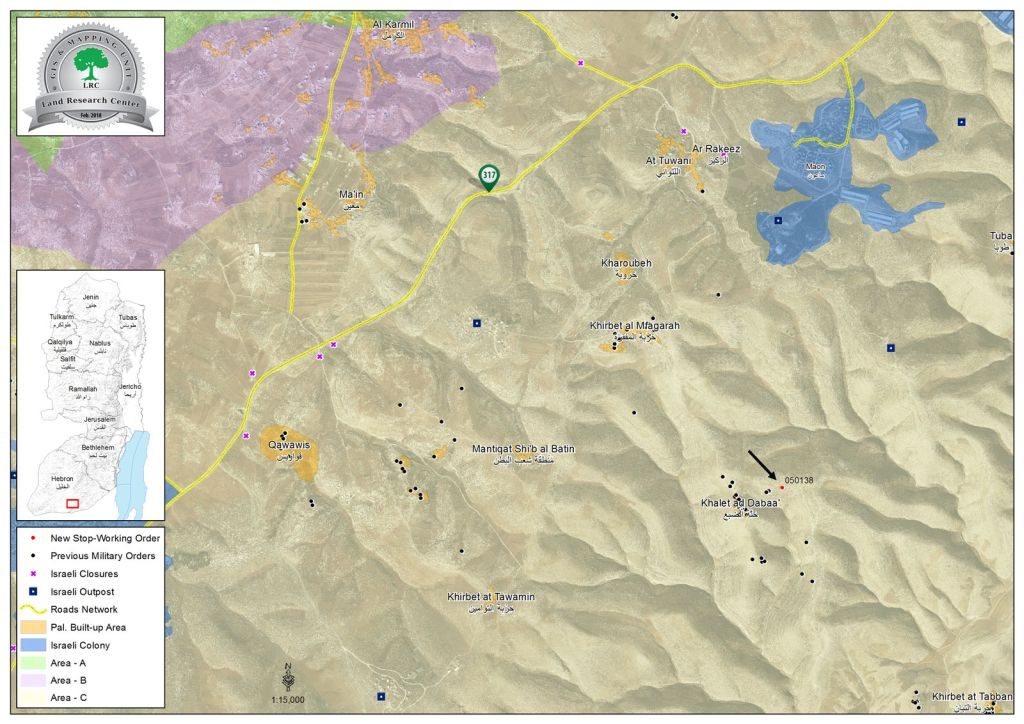 About Khallet Al-Dubbae:
It is located to the east of Yatta town and is considered one of the communities of the Masafer Yatta area. The hamlet populates 100 residents, who live off of agriculture and livestock husbandry.
Khallet Al-Dubbae is run by Masafer Yatta village council. The hamlet is linked to Yatta town by an unpaved road.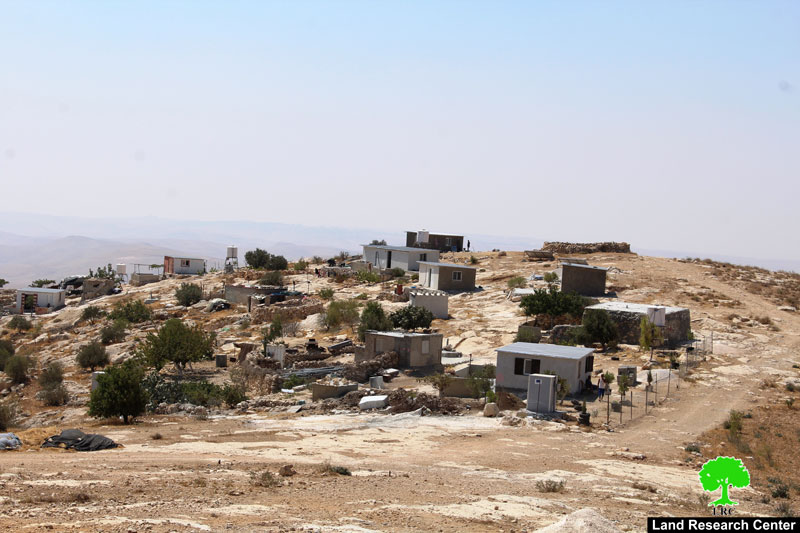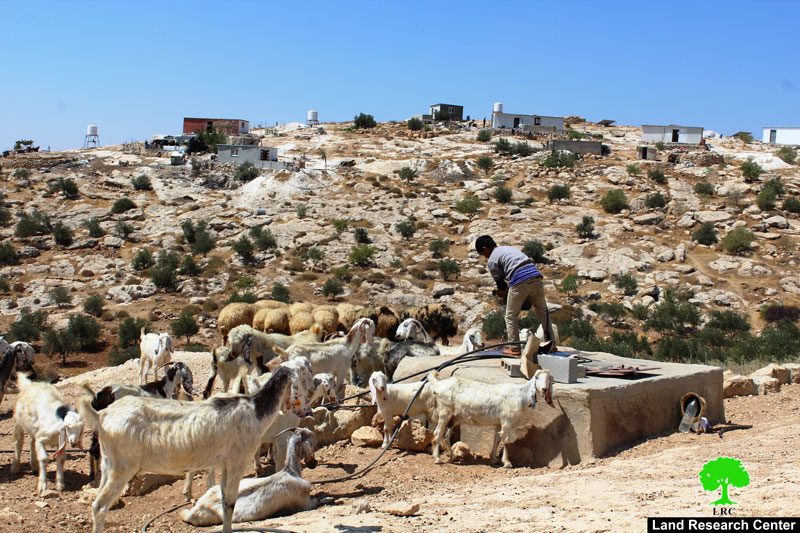 Photos 9+10: view of the life conditions in the area
Prepared by
The Land Research Center
LRC