Israeli Occupation Forces notify seedlings nursery of stop-work in Hebron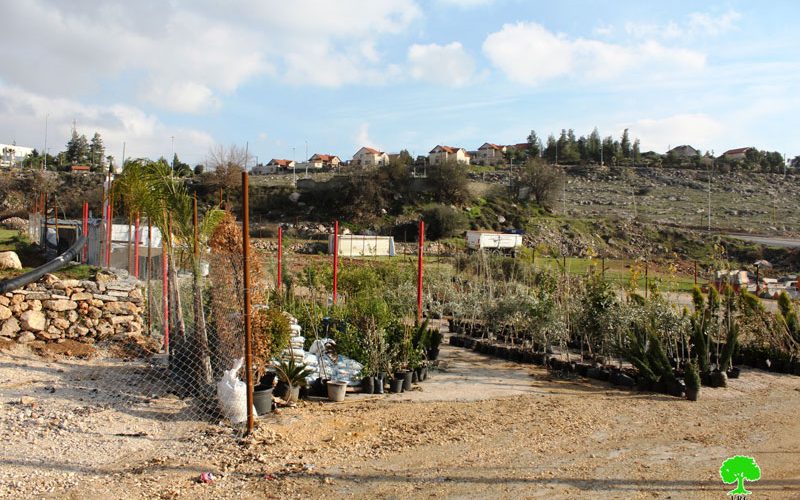 Violation: serving a stop-work order
Location: Al-Harayiq area- Hebron governorate
Date: January 03, 2018
Perpetrators: Israel Civil Administration and army
Victims: citizen Ghaleb Al-Natsheh
Details:
Israeli Occupation Authorities notified on January 03, 2018 a seedlings nursery of stop work on the claim of unlicensed construction. The structure is owned by citizen Ghaleb Al-Natsheh and is located in Al-Harayiq area, south Hebron governorate.
Al-Natsheh said that a vehicle relative to Israel Civil Administration accompanied by an army patrol arrived at the location, issued the order and took photos of the structure before they had left.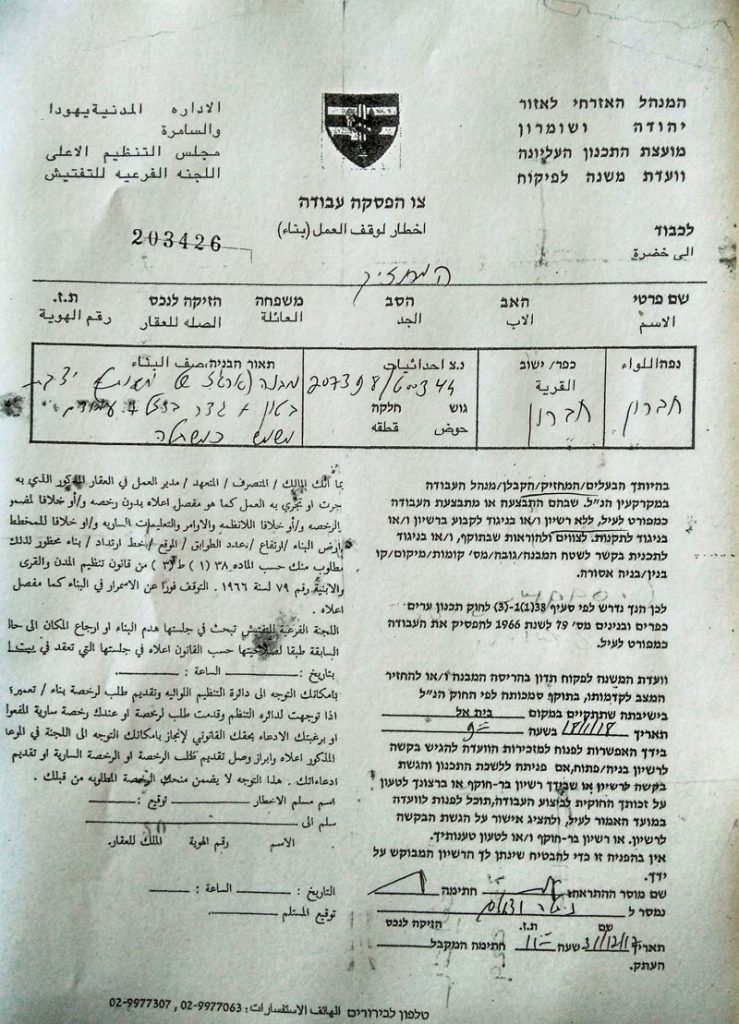 Photo 1: the stop-work order
The military order mentioned that the structure was "unlicensed" and compelled immediate termination of work. January 18, 2018 was assigned as the so-called Planning Committee hearing session in the court of Beit El to consider the legal status of the notified structures.
Reportedly, the structure is a shop\nursery for seedlings and fruitful trees, which is founded on a one dunum area. The area is fenced and accommodate a caravan.
Photos 2+3: view of the threatened nursery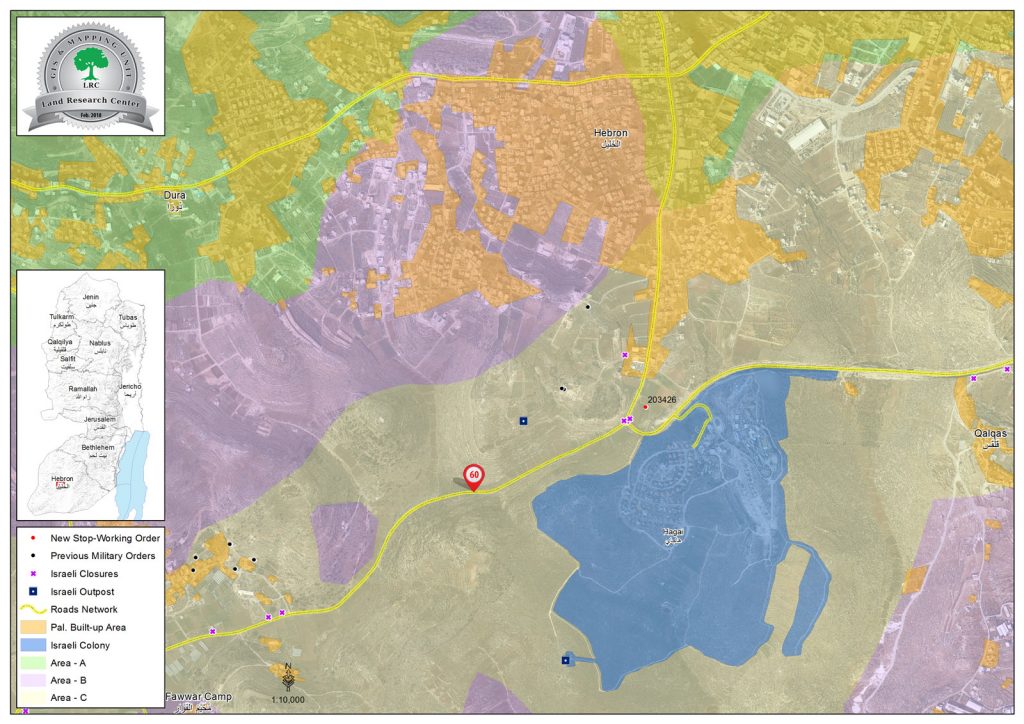 It is noteworthy that citizen Natsheh established the nursery in November 2017 to be the source of income for his seven member family including four children.
Prepared by
The Land Research Center
LRC