Israeli Occupation Forces confiscate kiosks nearby Al-Jalama military checkpoint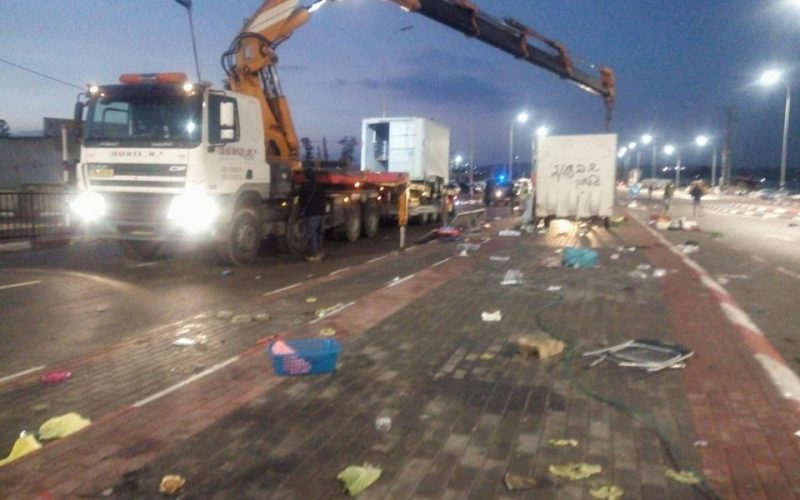 Violation: confiscation of stalls
Location: Al-Jalama checkpoint
Date: January 04, 2018
Perpetrators: Israeli Occupation Forces
Victims: three Palestinian families
Details:
On January 04, 2018, Israeli Occupation Forces raided the southern area to Al-Jalama military checkpoint, north Jenin city and confiscated four commercial kiosks founded in the area.
The occupation justified the confiscation on the claim of the kiosks "violating the checkpoint periphery". Noteworthy, the confiscated kiosks were taken inside the checkpoint.
Reportedly, the kiosks belong to the following:
Fawzi Sha'ban: he has two kiosks and supports his nine member family including five children.
Mazen Nassar: he has one kiosk and supports his four member family including two children.
Majed Jaramneh: he has one kiosk and supports his five member family including three children.
Photos 1-3 : during the raid and confiscation operation ( photo credit: Al-Jalama village council)
Photos 4-5: Al-Jalama checkpoint
It is worth mentioning that the Israeli Occupation Forces tend to raid the area nearby Al-Jalama military checkpoint and implement demolition and confiscation operations to inflect as much damage as possible on Palestinians, who live off of simple kiosks founded in the area.
Al-Jalama military checkpoint was established in 2000. It is located on lands from Al-Jalama village from Jenin and some lands from Al-Muqaibleh village of the occupied territories of 1948.
The checkpoint is a passageway to workers and merchants to access the occupied territories of 1948.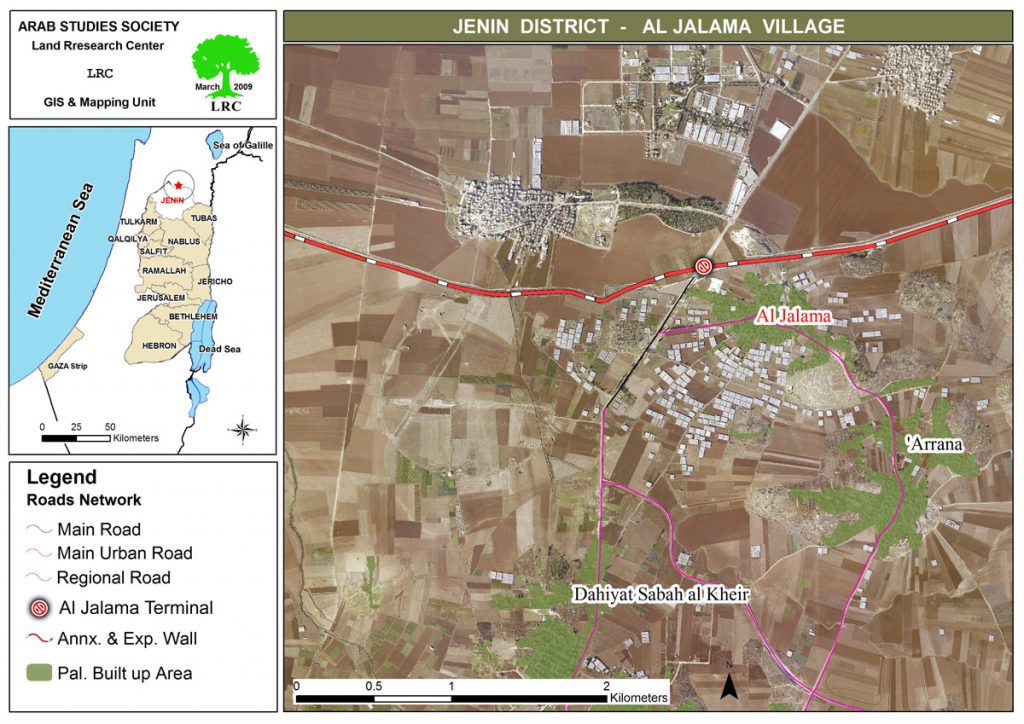 Prepared by
The Land Research Center
LRC