Final demolition order on Khirbat Abu al-Basal in Salfit governorate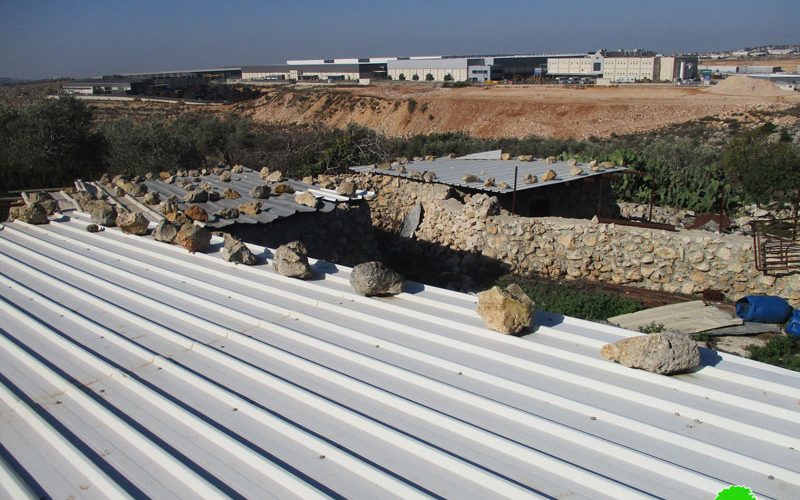 • Violation: serving a final demolition order
• Location: Khirbet Abu al-Basal, north of Salfit.
• Date : November 28, 2017.
• Perpetrators: the so-called Israel's Planning and Construction Committee .
• Victims :the families of Ashtayeh and Balasmeh.
• Violation details:
On Tuesday morning, November 28, 2017, a force of the Israeli occupation army, accompanied by the so-called Planning and Construction Committee of the Israeli Civil Administration, stormed the "Shaab" area north of Salfit and hanged a written military notice on one of the old buildings in Khirbat "Abu Basal "in that area.
Reportedly, the notification number (505743) includes a final decision to demolish the entire hamlet. It also gave an opportunity for the owners of the facilities there for a maximum of seven days in order to return the area to its former status according to the description of the occupation.
The occupation claims that it served a previous notice that includes the cessation of construction in the hamlet on August 16, 2017 while the area's residents denied receiving any prior notification.
It is worth mentioning that Khirbet "Abu al-Basal" is considered an ancient Palestinian hamlet that is relative to the city of Salfit. It dates back to 1922. A part of the family of Ashtiyeh settled there, with the aim of raising livestock and working in agriculture. After the war of 1948, Balasmeh family resided the area and worked in the agriculture sector as well.
Photos 1-4: Khirbat Abu al-Basal / Salfit
The demolition order number 505743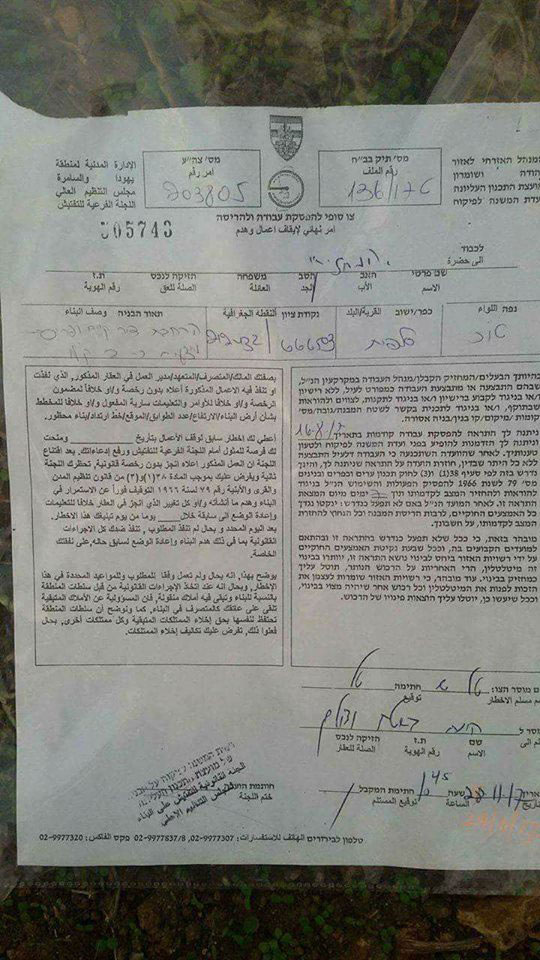 The area of Abu al-Basal is not inhabited any more but has seven old houses. However, the owners are keen to maintain their quiet rural character, in terms of renovating mud houses there, as well as repairing water wells and traditional wood ovens. Ibrahim Ata Ashtiyeh, an old resident of Khirbet Abu Basal, said that in 2012 a charitable organization donated solar cells to the village in order to support the Palestinian presence and steadfastness in it. However, a group of colonists dismantled these cells and stole them from the site.
Khirbet Abu Basal is facing a new challenge, which is represented in the expansion of the industrial zones of Arad, ​​Ariel Burkan that are only 100 meters away from site. This constitutes a real threat to the existence of the historical location.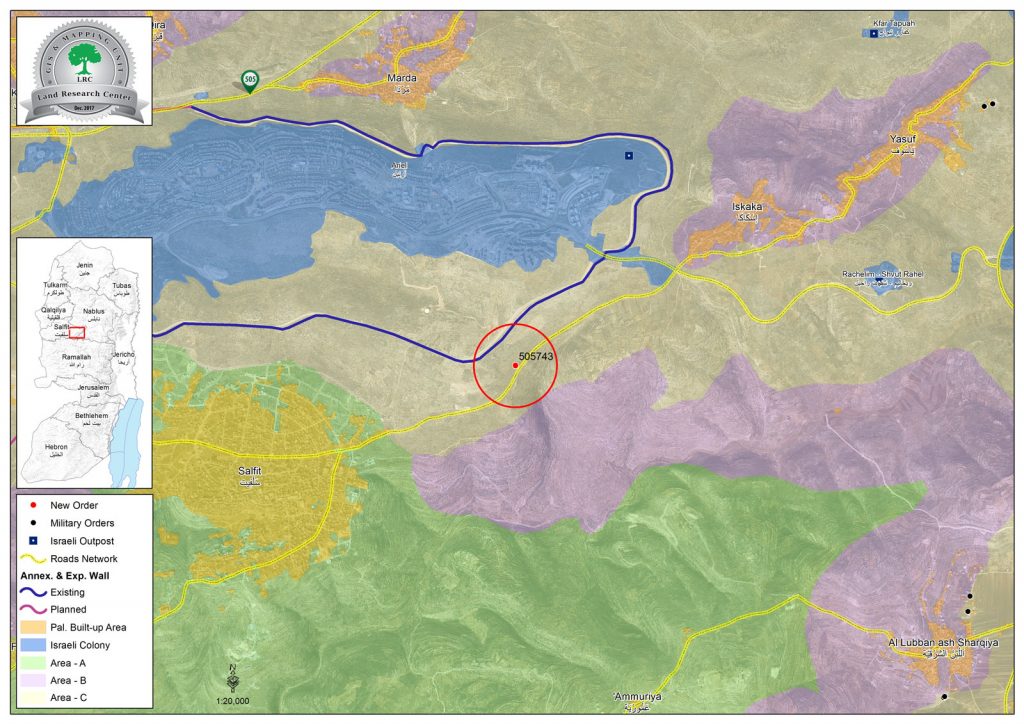 The military orders of demolition and evacuation are only an introduction to the removal of the hamlet for the purpose of expanding Israeli industrial zones and colonies.
Photo 5-6: the targeted location of Khirbet Abu Basal
Prepared by
The Land Research Center
LRC