Israel's Occupation Forces  demolish agricultural room in the Hebron city of Yatta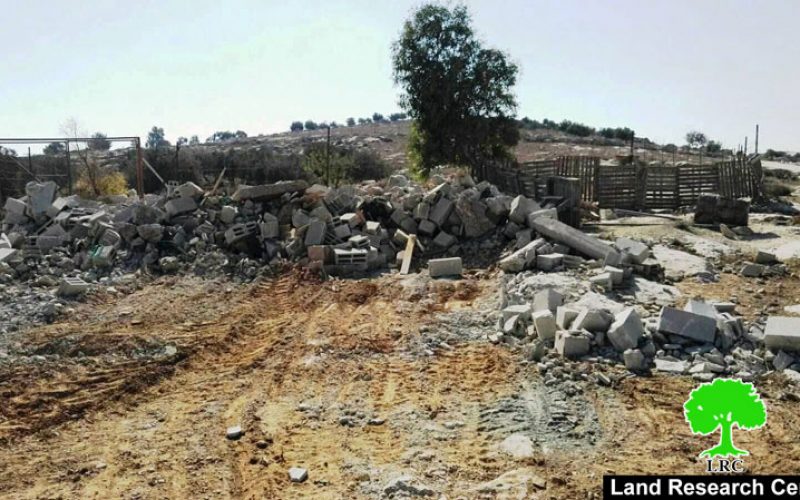 Violation: demolition of structure
Location: Al-Tuwani hamlet
Date: October 19, 2017
Perpetrators: Israel Civil Administration
Victims: Mohammad Raba'i
Details:
Israel's Occupation Forces demolished on October 19, 2017 an agricultural room owned by Mohammad Issa Rabi in Al-Tuwani hamlet, east Yatta city in Hebron governorate. Rabai said that a force from the occupation army and a staff from Israel Civil Administration accompanied by military dozer raided the hamlet from its southern side and surrounded the targeted house before bringing it down.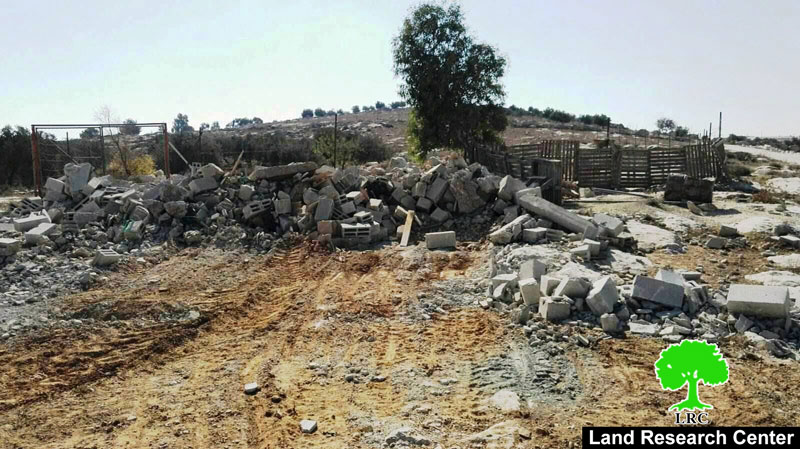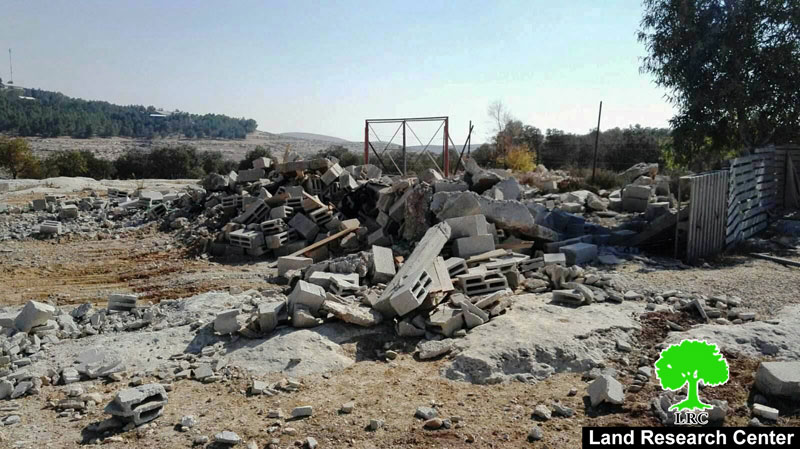 Photos 1+2: sings of the demolition
Reportedly, the room was established in June 2017 and is of 24m2 in area. The owner pointed out that the demolished occurred without any previous warning or notices by the occupation. He also said that this is the second time the room gets demolished. Rabai also pointed out that he used the room as a storage for agricultural tools and as a resting place as well.
About At-Tuwani:
Khirbet at Tuwani is located about 20 km to the south east of Yatta town. currently, it has the population of 250 citizens who all derive from the Yatta extended families. The hamlet is run by a local council. Infrastructure inside the hamlet is limited to a health clinic, a mosque and a mixed school from grade one to eight. The hamlet depends on rain harvesting as main water source, while it gets electricity power by the means of an electric generator that is publicly owned. It is linked to the main road by a small unpaved road and is surrounded from all sides by colonies and bypass roads.
Prepared by
The Land Research Center
LRC