Stop-work orders on structures in Yatta village of Al-Majaz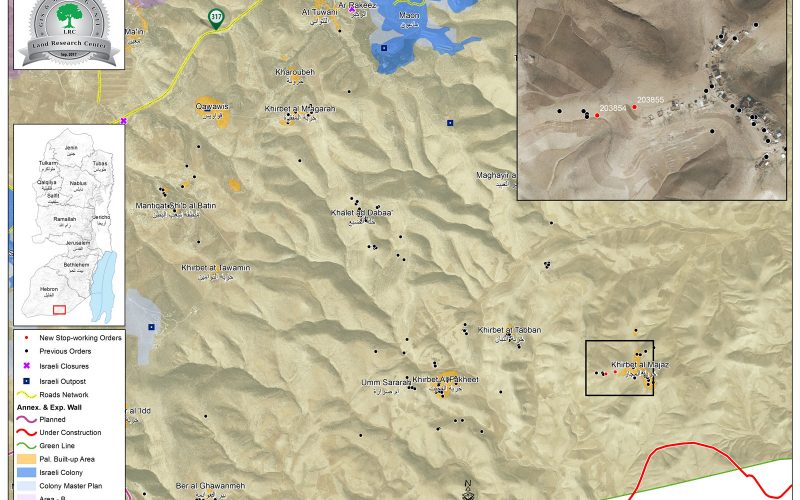 Violation: serving stop-work orders
Date: September 05, 2017
Location: al-Majaz village / Yatta town
Perpetrators: Israel's Civil Administration
Victims: residents of the village
Details:
Israel's Occupation Authorities served on September 05, 2017 stop-work and construction orders on a mosque and a residence owned by citizen Khalid Al-'Amour in Al-Majaz village, south Hebron governorate.
It is reported that a staff from Israel's Civil Administration raided the area, hanged the orders the targeted structures and took photos of them before the force had left the place.
The military orders mentioned that the structures were unlicensed and compelled to halt all construction works. September 27, 2017 was assigned as the hearing session of the Inspection Sub-Committee in the court of Beit El to consider the status of the notified structures.
The targeted structures are:
Al-Majaz mosque : made of metal slabs, the mosque was built in 2016 with a total area of (25m2).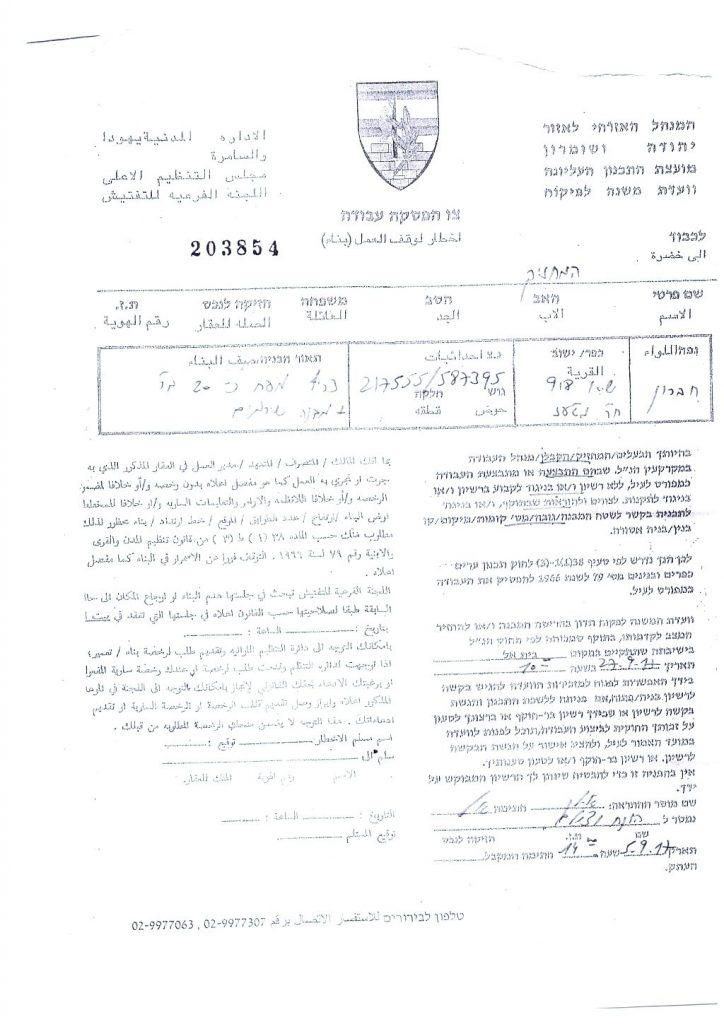 Photo 1: the military order of stop-work number 203854 targeting the mosque
Residence of Khalid Al-'Amour : it is of 70m2 in area and is inhabited by eight members including three children.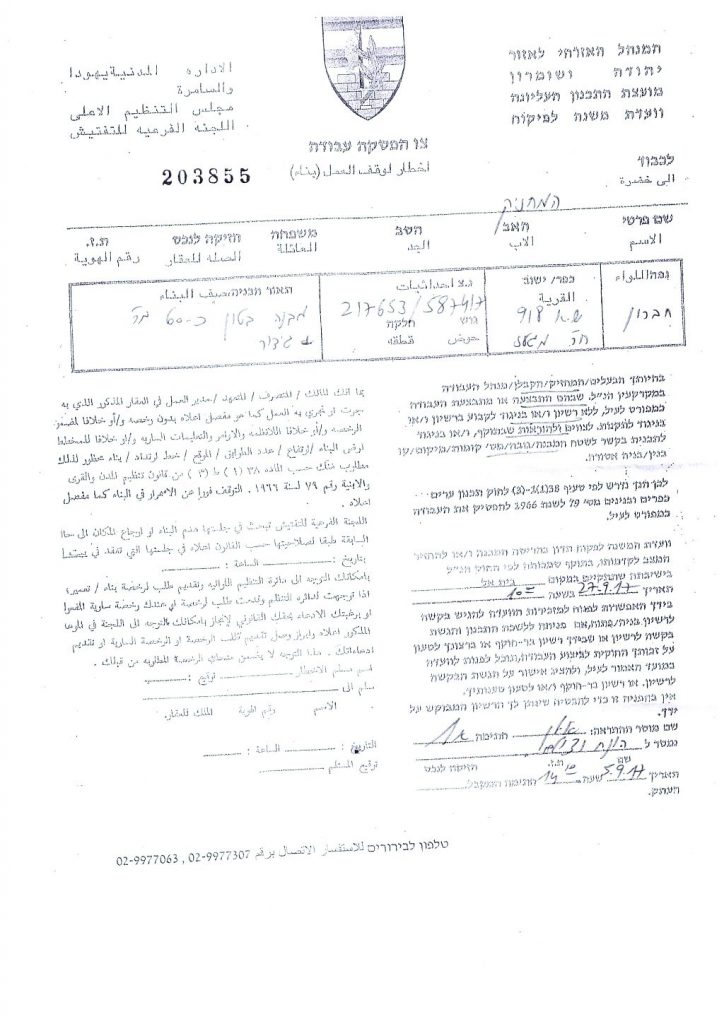 Photo 2: the military order of stop-work number 203855 targeting the house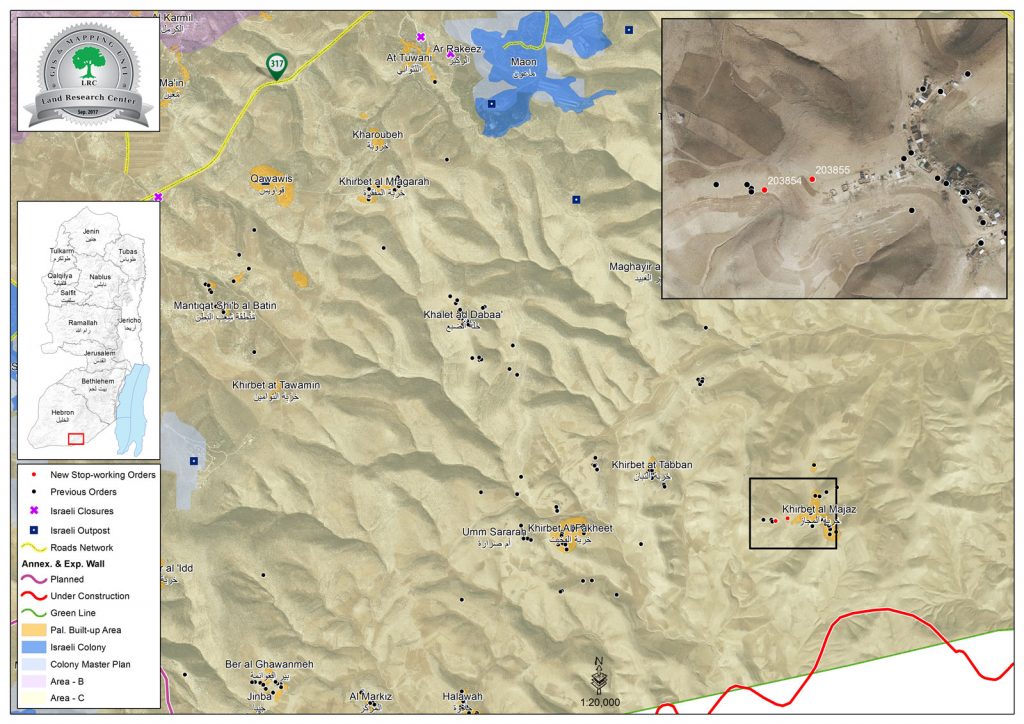 Al-Majaz:
It is one of the residential communities in Yatta town, it populates 250 people who live off of livestock and poultry husbandry in addition to farming. The hamlet recently fell under the administration of a village council. Residents of the area live in basic houses built by metal slabs and cement.
Prepared by
The Land Research Center
LRC