Stop-Work order on water pipeline in the Nablus village of Duma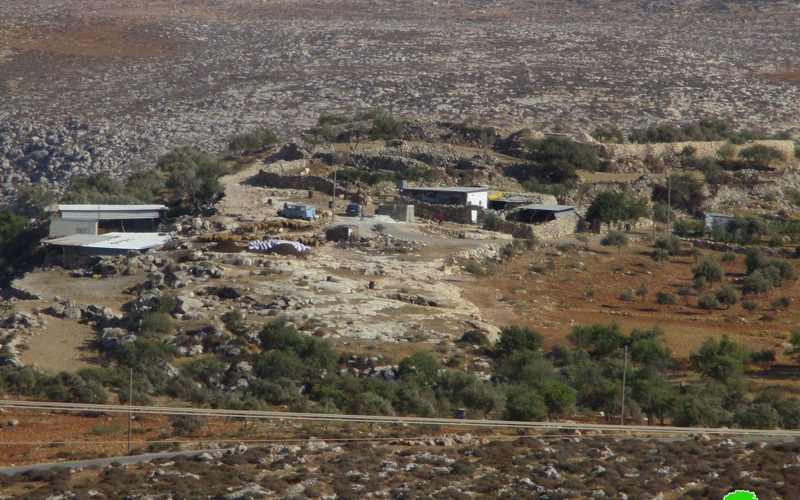 Violation: issuing stop-work order
Location: Um Al-Marajim hamlet – Duma village
Date: September 05, 2017
Perpetrators: Planning and Construction Committee- Israel Civil Administration
Victims: residents of the hamlet
Details:
A staff from Israel Civil Administration notified on September 05, 2017 Um Al-Marajim hamlet's water providing pipeline of stop-work and construction. The order claimed that the pipeline was "unlicensed".
According to the military order number 203698, the occupation gave the affected a deadline until September 27, 2017 to complete all licensing procedures. This comes in time with the hearing session of the Planning and Construction Committee- Israel Civil Administration in the Israeli court of Beit El to consider the status of the notified structure.
The chairman of South Nablus Villages' village council, Ali Awwad, told Land Research Center that the plastic pipeline was implemented through ACF aid organization, it was (3km*63ml3) and was used to pump water from Duma village to Um Al-Marajim hamlet.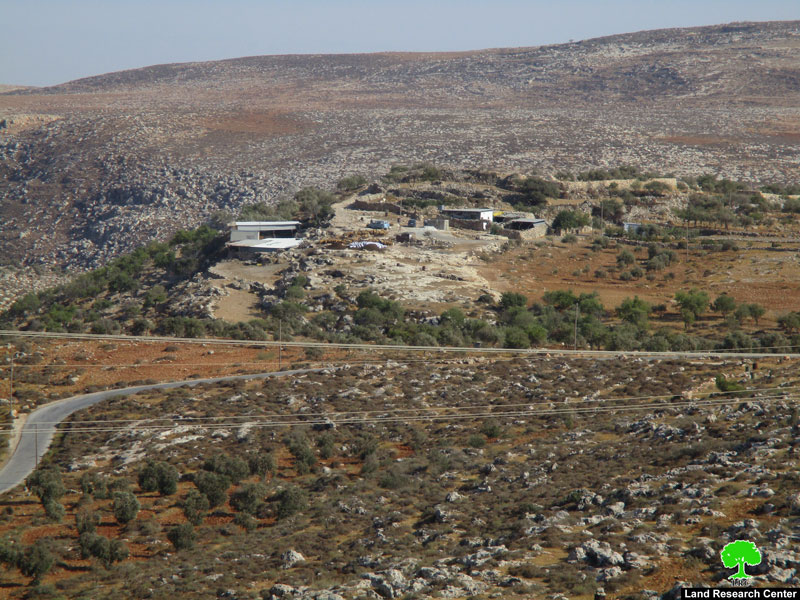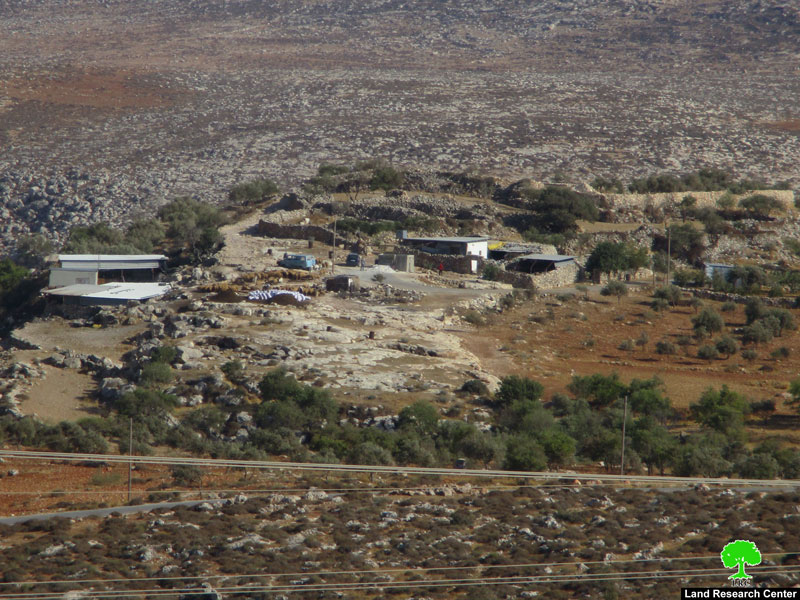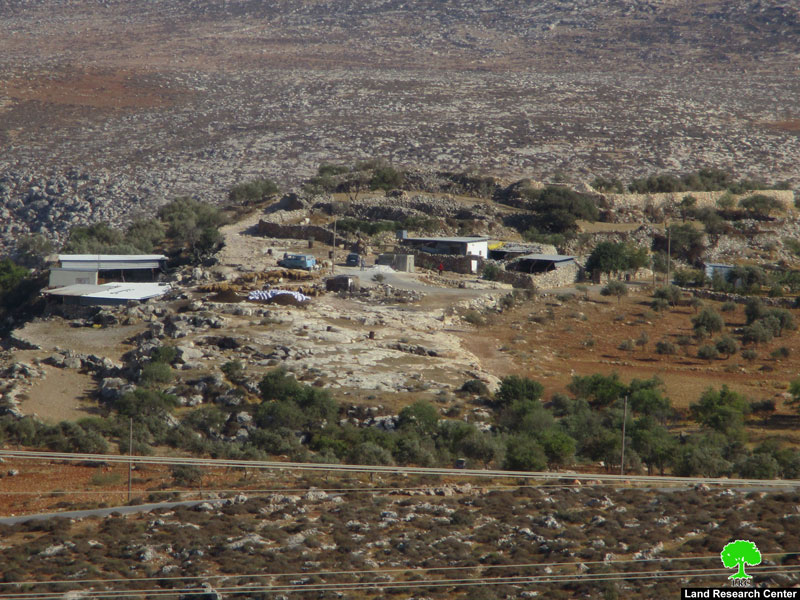 Photos 1-2: the targeted hamlet, Um Al-Marajim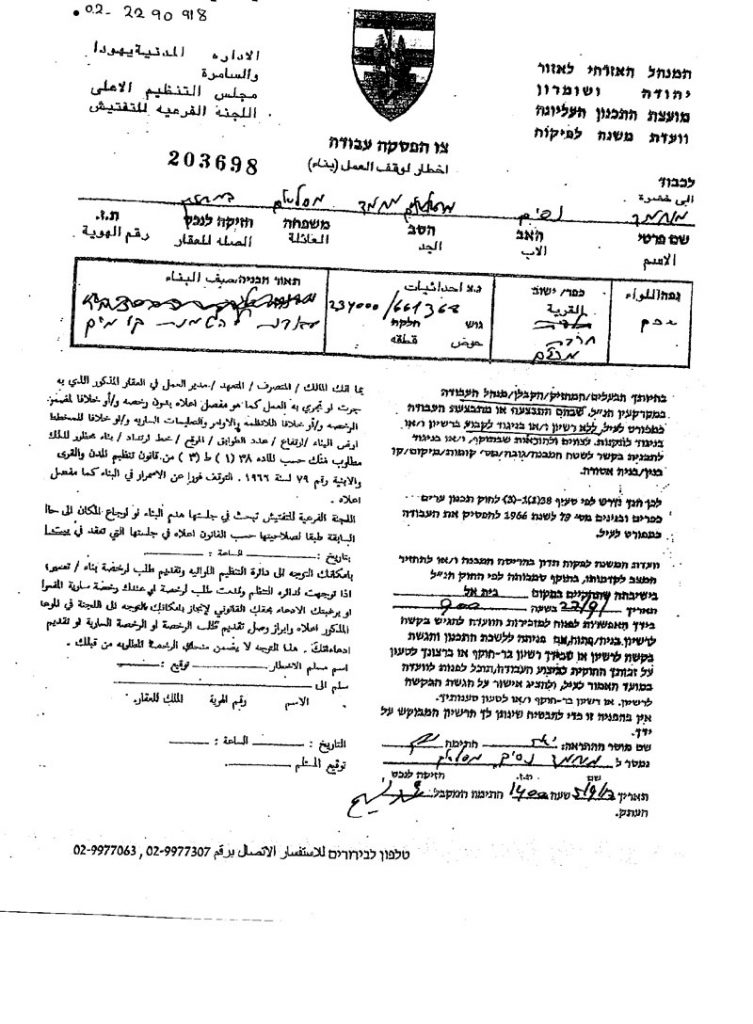 The military order number 203698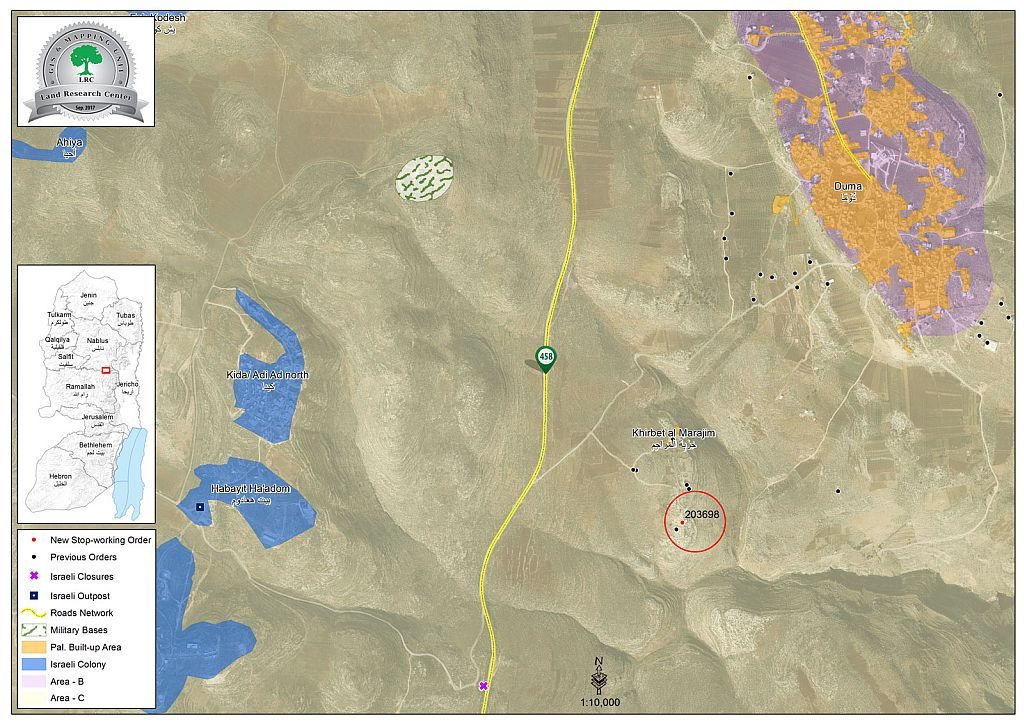 Um AL-Marajim is located 4km to the east of Duma village; it is founded between two mountains. Administratively, the hamlet follows Duma village despite being relative to Talfit village, south Nablus.
The hamlets populates 420 people on a total land area of 13,000 dunums. Residents of the hamlet mostly depend on the agriculture and livestock as sources of income.
Al-Marajim ,as other hamlets in the southern suburbs of Nablus, is targeted of displacement by the occupation. Most of the simple houses of the hamlet (metal slabs and cement blocks) are notified either of stop-work or demolition.